Those who give generously to the underprivileged feel a sense of satisfaction in doing so. Because of their actions, they've made the life of another person a little bit better that day.
Almsgiving typically involves clothes, food, or monetary contributions. All are necessities, and those living on the street are always in short supply.
When Trinda Gajek saw a man who was down on his luck, she wanted to help. While visiting Nanaimo, British Colombia, she saw a man who "wasn't looking too good," and proceeded to dump out the contents of her zippered purse.
As far as she was aware, she had just given him several dollars to help get him through the day. She didn't realize until later what else was in the purse she'd emptied.
While emptying her change purse for a homeless man, Trinda Gajek forgot that the zippered pouch contained a ring with sentimental significance.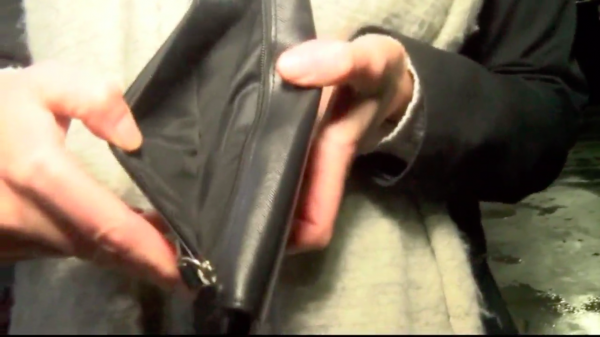 In her act of kindness, Gajek accidentally gave the rough sleeper a ring that was a gift from her children several years ago—a "good mother ring." The white gold and diamond ring was valuable, but its monetary worth was negligible next to the sentimental worth.
She didn't realize that she'd lost the ring until the next day. Despite the fear that she'd lost a precious gift given to her by her children, she had a good feeling she would get it back.
"He was a very polite young fellow, very appreciative," she told The Canadian Press. "And I really did feel that if he could find me, he would return the ring to me. I just had a really good feeling about him,"
Gajek made a post on Facebook the next day, having realized she'd accidentally given away her "good mother ring."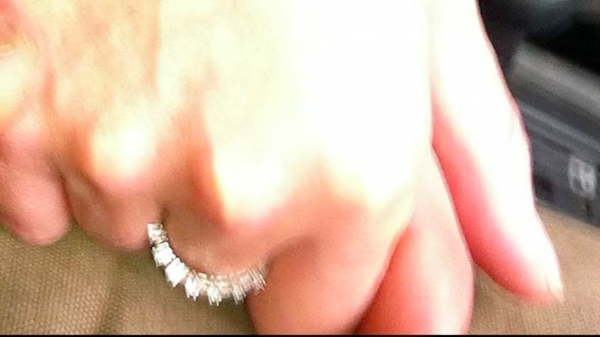 The ring was easily recognizable, and she was able to give a good description if anyone were to come across it. The ring had a thin band with rectangular diamonds across the top.
A local reporter caught wind of her story and started talking to the members of the homeless community in the area. The reporter met a homeless man named Raymond Ahlstrom, who made it his personal mission to get the ring back.
Ahlstrom started talking to everyone he knew that lived on the streets. Now with an advocate, the odds of Gajek getting her ring back increased exponentially.
"He totally took on my cause. He did not need to do that," she said. "He made it his mission to go out into his community and get my ring back."
A homeless man named Raymond Ahlstrom heard Gajek's story and made it his personal mission to find the ring for her.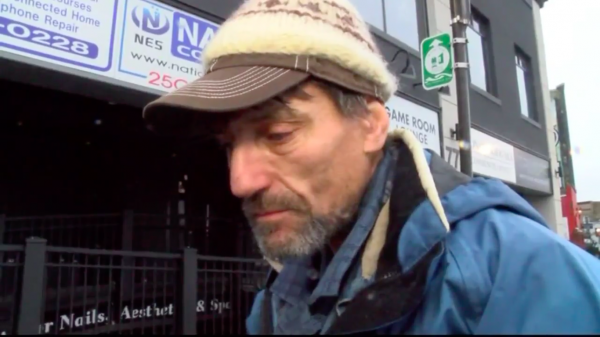 After speaking to a number of people, Ahlstrom finally tracked down the young man to whom Gajek accidentally gave her ring. He said the man placed the ring in a water bottle so that he wouldn't lose it.
When Ahlstrom told him the woman who gave it to him was looking for it, he was happy to give it back.
Gajek and Ahlstrom met in person so that he could give her the ring he'd recovered. She thanked him profusely and gave him a cash reward for his efforts.
She says she'd like to track down the young man and reward him for being so willing to give the ring back.
Ahlstrom eventually found the young man Gajek accidentally gave her ring to and was able to return it to her.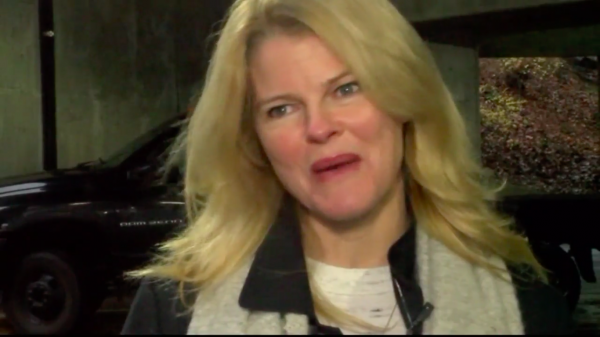 There was some damage to the ring by the time she got it back. Fortunately, a local Vancouver jeweler who heard the story has offered to repair the damage at no cost.
Gajek realizes how lucky she is to have gotten the ring back, and is still surprised by how supportive the community was for her cause.
"The ring really could have ended up anywhere," she said. "I'm thrilled to have it back."
But Ahlstrom's story doesn't end there …
After the story made the news, the local community wanted to help the 52-year-old homeless man and set out to throw him a Christmas party to thank him for his kind deed.
On Christmas Eve, he met the well-wishers at a restaurant, where they presented him with gifts including a new winter coat and a handmade blanket.
Gajek has also set up a GoFundMe page to help Ahlstrom, who is currently staying with a friend but hopes to get a house of his own.