December 17 of 2016 is a day that changed Taylor Theriault's life.
The day started simple enough. With the march to Christmas in its final stretch, Theriault, who is 26 years old, was having fun with the holiday season and attended a party at the high-rise Curtis Hotel in Denver on the 15th floor. As she was enjoying the company of the other partygoers, she found herself standing by a open window.
She doesn't remember exactly what happened—but she fell out.
Other partygoers looked on in horror, many likely figuring that there was no chance Theriault could have survived the fall.
But Theriault was still alive.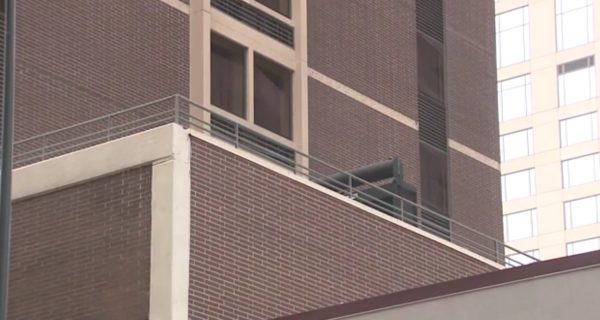 In nothing short of a miracle, Theriault managed to fall onto a balcony, landing on an air conditioning unit that was covered in snow.
"It was December 17, I fell from the 15th story. But there was a balcony I fell on. I fell on a vent," Theriault explained to Fox 31 Denver.
After a fall of 100 feet, Theriault was alive, but barely. Most people don't survive a fall of half that distance.
"I lost a lot of memory. And I don't remember the accident. I don't remember December. I don't remember November," Theriault shared.
Had Theriault landed anywhere else, her fate would have been just about sealed.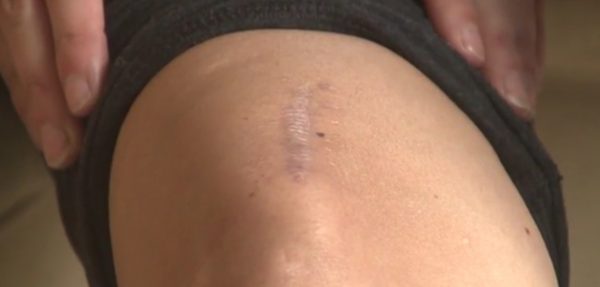 It wasn't long before first responders were on the scene. The firefighters managed to get Theriault down from the balcony and to a hospital, where she endured a week-long coma. Following that she was bedridden for four long, and painful, months.
"I broke almost my full body. I broke 26 bones. I broke both cheekbones, my nose," Theriault said.
Despite her body being a wreck, slowly she managed to start recovering. Overall, she's made dramatic improvements in the time since.
"I'm able to walk. They told me I wasn't going to be able to walk. They were not sure if I even would live," Theriault said.
Almost a year later, Theriault wanted to do something to thank the people that saved her life.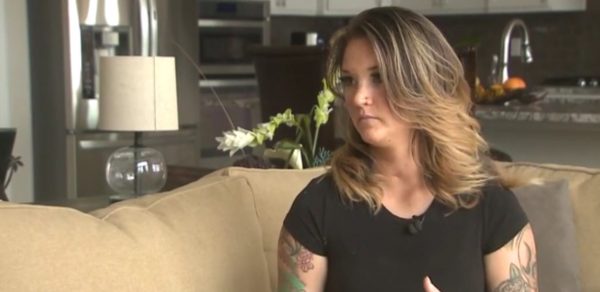 When she met with the first responders in person in September 2017, there was an emotional atmosphere as Theriault shared her gratitude for their actions. The event took place at a luncheon at a fire station, during which Theriault didn't hold back on showering her saviors with praise
"They're the reason why I'm standing here," Theriault told CBS Denver. "I mean, they help strangers out every day.
"I was just a stranger, they didn't even know my name, and they saved my life."
Looking forward, Theriault feels that she got a second chance at life. Not wanting to waste it, she has plans to live it to the fullest. Above all else she wants to do something that helps others.
"I feel like maybe I didn't die so I can help others go through struggle. I live and die through the saying: 'The harder the struggle, the bigger the triumph.' I want people to live by that. So it's just a bad day and it will go on," Theriault explained to Fox31 Denver.
Watch Theriault's story below.