Surprises come in all shapes and sizes. Wanted or not, there's something about the anticipation of finding out what the secret being hidden is, that keeps people guessing in their heads. For one woman however, the wait to find out just what it was that was ailing her was not a pleasant experience.
47-year-old Judy Brown from Massachusetts was in a lot of pain. Her abdomen was feeling absolutely awful, she had a bad feeling she was suffering from a gallstone, or maybe even something worse.
Quickly, Brown knew she had to rush to the hospital.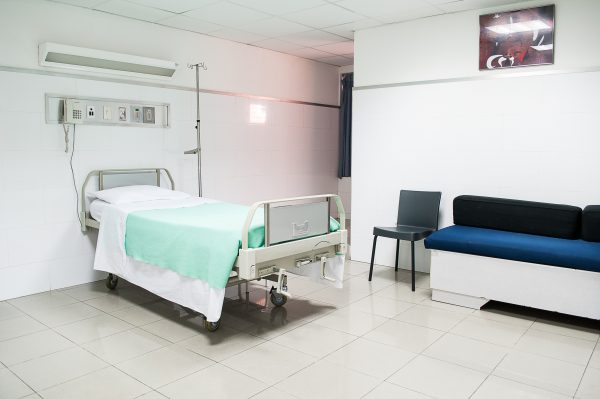 "It was a little bit scary getting into the hospital thinking something really bad was going on," Brown explained to ABC News.
Unsure what the problem was as she waited for the doctor to examine her, Brown had her husband, Jason Brown, by her side all the while. Judy's pain continued to worsen however, as did her growing fears about what was wrong.
Finally a doctor was available to see her.
Examining Judy, the doctor quickly understood what the problem was. Not quite sure how to tell her the news, finally the doctor just came out and said it.
Judy was actually pregnant.

But that wasn't all the news the doctor had for Judy.
Not only was she pregnant, but she was going into labor at that moment.
This was a complete shock to Judy, who had no idea she was even pregnant in the first place. She'd never had a child before, and she had been attributing her weight gain to simply going through menopause.
"To understand and take in that I was pregnant and was about to go into labor … it was very overwhelming," Judy explained.
Judy was then rushed to a delivery room, where an hour later her daughter, Carolyn Rose, was welcomed to the world, all ten toes and fingers intact. Still a little disoriented and shell-shocked, Judy went on to say that she had never suspected a thing.
"After being married for 22 years, it really wasn't coming up being pregnant," Judy shared.
"It was not really there in my mind."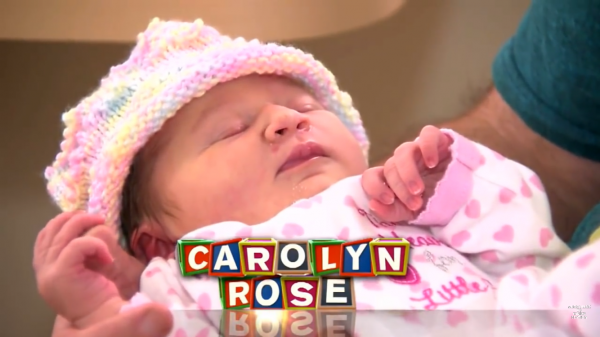 Jason however is still in disbelief that he's now a father.
"I feel I'm still gonna wake up in the emergency room [and go] 'hey, this was only a dream? What? Felt so real…'" Jason cheekily said.
Now parents, the husband and wife took home their daughter and have devoted their time to raising her. They described themselves as very excited to go through something they never have before.
Though Carolyn Rose may have been a surprise, she definitely wasn't an unwelcome one.
Learn more about Judy and her situation below.