On February 21, Frenchy's Restaurant in Houston was packed. On Wednesdays, they have their two-piece chicken special and that means people are usually lining up out the door. Manager Ahmed Elmadhoun was in the back helping his staff when he noticed two particular customers waiting in line.
"I noticed a lady came in with a young girl," Elmadhoun told KHOU 11 News. "She stood in line, and when it was her turn, she asked to speak to the manager privately."
When Ahmed Elmadhoun took the customer aside, what she told him broke his heart.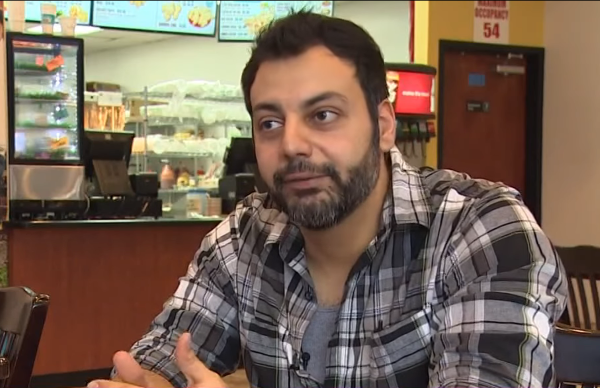 First, she thrust her social security card into his hand. The woman and her many grandchildren were starving, she explained, but she had no money to pay for even a single piece of chicken. As collateral, she offered to hand over her social security card and driver's license just so she would be able to feed her family.
"For someone to offer to give me her ID, her social security card, and she had a little girl with her, she was really going through a tough time," Elmadhoun said. "She was pretty embarrassed. I said, 'Don't. We all go through tough times.'"
Touched by her story, Elmadhoun instantly decided to do something about it.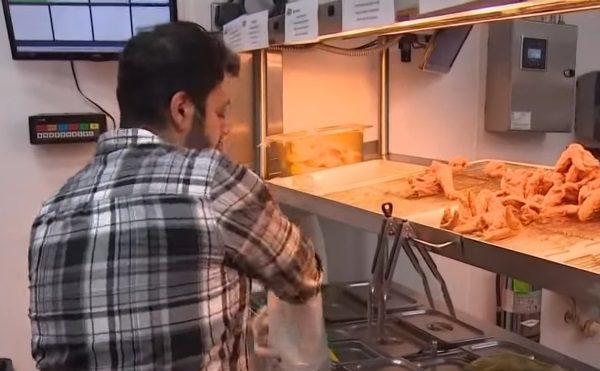 Elmadhoun did not accept her card and told her to wait. He then went into the back and began frying up a meal for the family.
"I made her a big box, filled it up with chicken, anything I could find," Elmadhoun said. "I put together a whole lot of small sides, a little bit of everything, some French fries."
When he was done, he even asked the little girl if she wanted something sweet.
"She said she wanted a lemon cake," Elmadhoun said.
He then handed the woman the bag of food. The look on her face made it all worth it.
"She was so relieved," Elmadhoun said. "She had a smile on her face. She was in awe, couldn't believe someone would do that."
What Elmadhoun did next made his generosity all the more magical.

Elmadhoun did not even know this woman's name. He did not even look at the woman's ID when he was holding it. But what he did next was truly special.
"I told her if you're ever in that situation again, just come back and see me. We're here for you," Elmadhoun said.
In total, it took only $45 worth of chicken and sides to make a difference in this family's life. For only a little bit of money, they were able to eat a hearty meal.
"That makes me really happy they went home and all ate," Elmadhoun said. "We all need a little help now and then."
But that wasn't the end of it—further acts of kindness followed and the story went viral.
That was not all, after she received the food another kind customer offered to pay for gas for her car. It seems that acts of kindness have a life of their own and duplicate.
Moreover, the whole story was then posted online and has since gone viral. As of this writing, it has generated over 5,000 shares.
"I love to see people loving each other, instead of hating," said one commenter under the post. "God bless that man and that woman."
Indeed, Elmadhoun's generosity was truly inspirational and an example that shows us if we all just helped each other, even a little bit, the world would be a much better place.