The Wonder Woman film released in 2017 pulled in a massive $822 million at the box office in the US alone. And that wasn't even a true story.
Crystal Palacios, on the other hand, is very real. And those who saw her in action on Tuesday are now calling her a real life Wonder Woman.
The hero in a floral dress had the wherewithal to diagnose the situation quickly and the bravery to put herself at risk for the sake of total strangers. She singlehandedly saved Donna Ogilvie and her husband's recent vacation to Hawaii.
Ogilvie was sitting in her wheelchair outside of a drugstore while her husband purchased a few items inside.
Vacationer Donna Ogilvie was waiting outside of a drugstore in Waikiki when a thief snatched her husband's phone.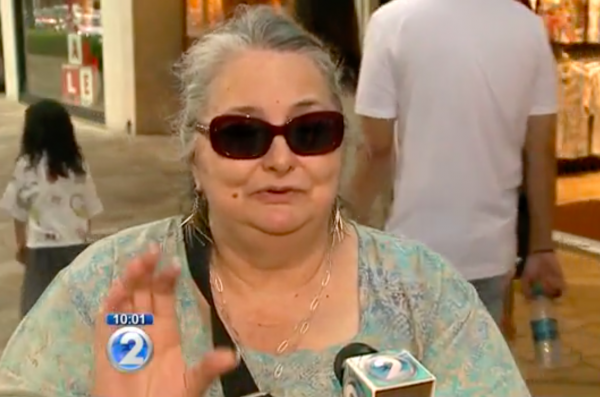 The Ogilvie's were on holiday all the way from Alaska. Their trip was going well until a man with sticky fingers pilfered Donna Ogilvie's husband's phone.
"He saw the cell phone. He grabbed the cell phone and looked at me and smiled, and I said 'Stop, put it back,' and he just kind of grinned and took off across the street," Ogilvie told reporters from KHON2.
As the man made his way across the street, Ogilvie began yelling for help. Her cries went unanswered, except by Palacios, who noticed that the man was walking in her direction.
"He was the one with the phone, and I saw her and I was like, 'I got you.' And pretty much he came up and I was like, 'Give me the phone,' and he was like, 'Try and make me give it to you,' or something like that," Palacios told KHON2.
Crystal Palacios heard Ogilvie's cries for help and saw the perpetrator heading in her direction. She immediately demanded he hand over the phone.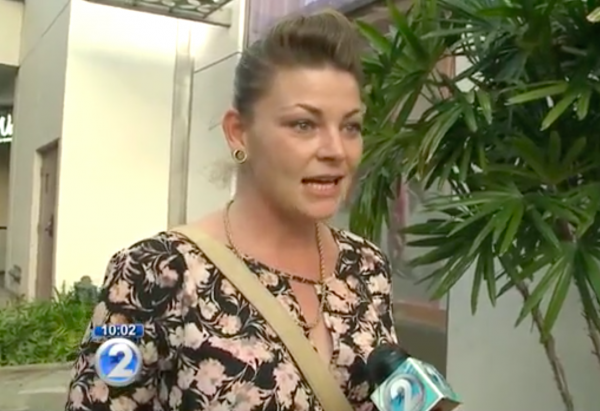 After the man refused to surrender the phone, Palacios grabbed him by the shirt and started yanking him around. With the help of another good samaritan, the thief was thrown to the ground.
In the scuffle, Palacios recovered Ogilvie's cell phone, along with two other cell phones which were also returned to their owners. Local photographer Jenna Lee Mauro happened to be nearby and captured the triumphant moment.
"Then out of nowhere, I saw this beautiful, powerful woman storming across the street, and all traffic stopped, and she had a cell phone in her hand, and she's like 'Here you go,'" said Mauro.
Mauro posted the photo online minutes later, and it spread quickly from there.
Palacios says she was just doing the right thing and didn't expect all the attention she is receiving.
The woman in the floral dress is a hero!!! Some guy stole the woman in the wheelchairs phone and took off running just…

Posted by Jenna Lee on Tuesday, January 2, 2018
Crystal Palacios says her phone started buzzing while she was at work. "My friends come up to me, and they're like, 'You're famous. You're famous on Facebook,'" she said.
Palacios hadn't looked online to see that the photo of her returning the cellphone had already been reshared a good number of times.
The entire group was able to reunite after Palacios got out of work, and Ogilvie lavished her with thanks.
"Sometimes stepping up and trying to help somebody puts you in harm's way and so we were most appreciative of that," Ogilvie said.
Palacios says she was just dong the right thing, and she hopes more people will do the same. "Why can't at least some of us step in and do the right thing, you know?"
"Internet Bully" Used to Weigh 700 Pounds. But Watch After He Loses 400 Pounds After His Victims Speak Out