Depression sucks. With the constant emotional stress that it puts on one's body, it can be hard to do even simple and menial tasks like getting out of bed in the morning. For those dealing with it, having a strong support system built around caring individuals who can empathize with what you're going through is a must.
One Reddit user, bovadeez, knows all about the terrible effects of depression.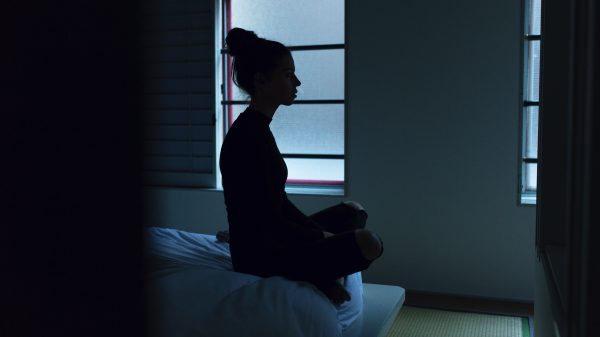 Sharing his story on Reddit, he explains that he's in a relationship with a woman who is dealing with anxiety and crippling depression.
Trying to help her through this dark chapter in her life, bovadeez makes sure to always be a source of comfort she can go to if she ever needs someone to talk to.
"I know she can hear me say things but something like this … well … it's what words can't say that get through to her," bovadeez explained in the comments of his post. "She sometimes gets so caught in what she's doing she becomes overwhelmed and doesn't even realize it."
bovadeez wanted to do something to help.
A creative person, bovadeez decided that in order to help his girlfriend he was going to put together a special surprise for her. One day while he was searching on the internet, the perfect idea caught his eye.
bovadeez went right to work putting the surprise together.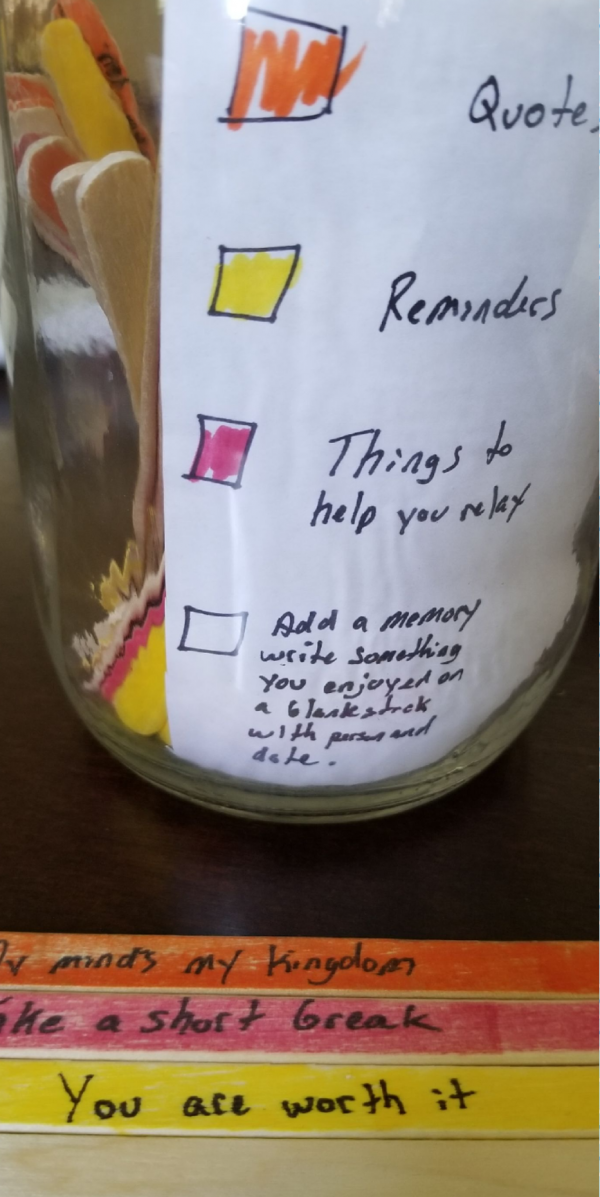 The idea that bovadeez got from the internet was first to grab an empty jar, then gather popsicle sticks, and, using a color-coded system, write uplifting comments on them.
"Each 'category' is color coded so for example orange are inspirational quotes from poets, political figures, philosophers, and humanitarians across time," bovadeez explained. "Yellow reminders are positive words to help you through the day, things like 'you're beautiful' and 'it's ok to ask for help'; the purple ones are tips to help her relax things like 'take a break' while she's working on her Master's or 'listen to your favorite song.'"
Putting the popsicle sticks inside of the jar along with instructions, bovadeez also included a note saying that should his girlfriend want to add a popsicle stick herself, she always could.
Then he handed it over to her.
The finished product was colorful and heartfelt.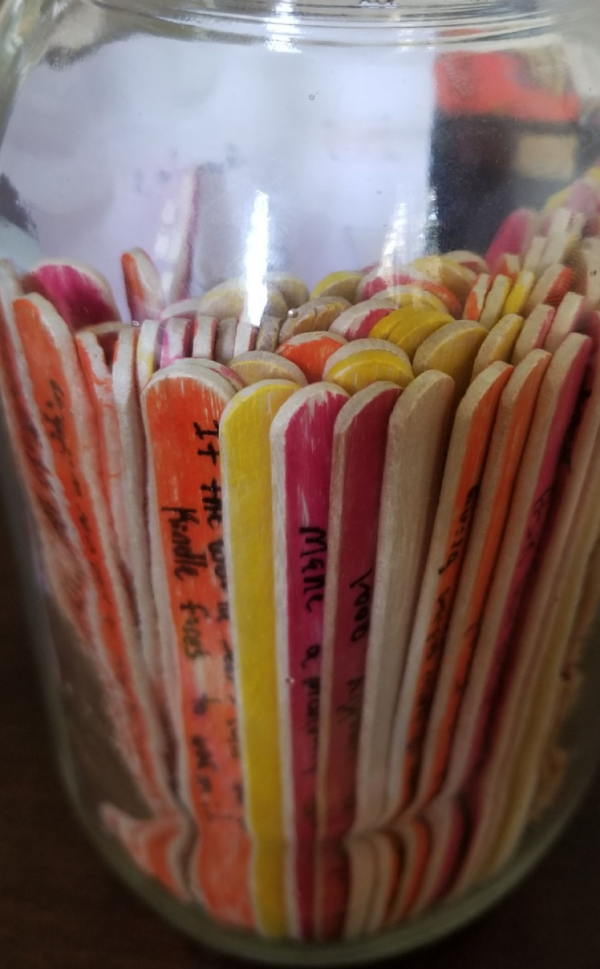 There is no easy answer to depression. Though people may think a fun day out may solve their problems, it's something a person can really only get through on their own.
For bovadeez, nothing he does will magically make his girlfriend's sad feelings go away, but by continuing to be the rock that he is for her, slowly, maybe one day, she will be able to put all that's happened behind her.
"It hasn't been easy and I know I have a long road ahead of me," bovadeez went on to share in the comments. "But I'm trying."