Whether you realize it or not, the clothes you wear can have an effect on how you feel about yourself.
It doesn't matter if they're too tight, too loose, too short, or too long—if they're not just right, chances are you might find yourself a bit uncomfortable.
Barbara Wilson is on a mission to make one group of men near downtown Houston, Texas, as confident as can be.
For the past three years, Wilson has spent her Saturdays volunteering.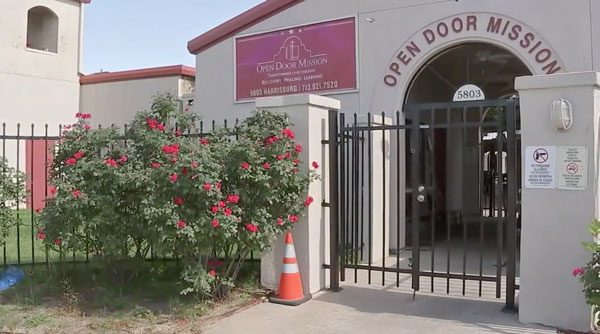 Barbara Wilson, 69, has spent the majority of her Saturdays for the past three years volunteering at Open Door Mission, a recovery and rehabilitation center.
Her job?
"I am a mender. I'm a mama mender," she told KTRK.
She volunteers her time by sewing donated clothes.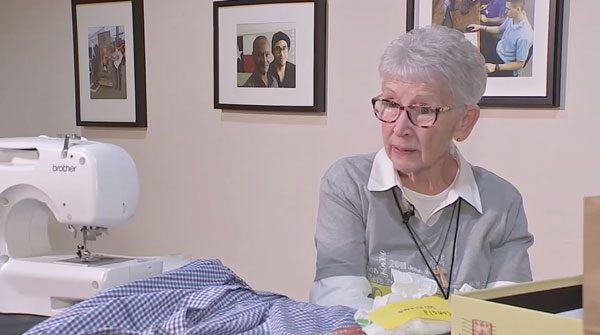 Since Open Door Mission works with those who are homeless in the community, the men who receive services oftentimes have limited clothing and rely on donations.
And while the donations are greatly appreciated, the men don't always have the option to choose their correct size, so they pick whatever fits best.
Wilson wants to make sure they look their best, despite their situation.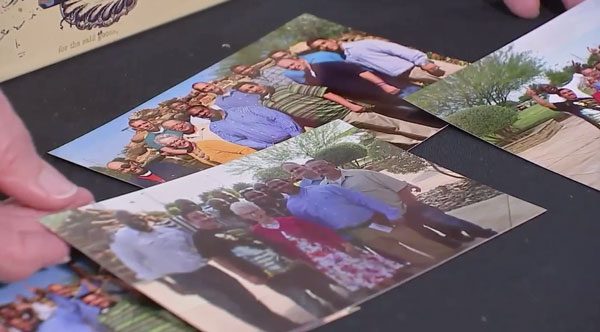 But come Saturday, Wilson is there with her needle and thread to make any necessary alterations for the men.
"I tell every one of them, every time I'm here that I love them," she said. "And some of them look at me like 'excuse me?' Other ones break into a big smile and hug me up."
Most of the men appreciate her selfless act.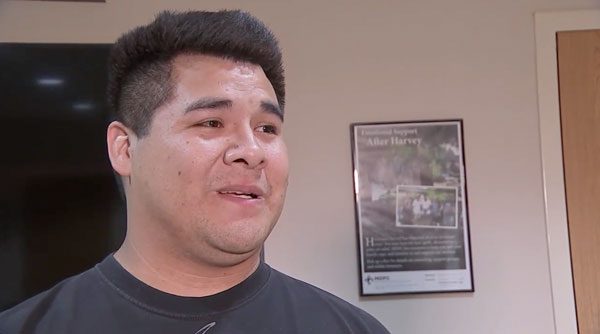 Wilson described some of the men as looking like a "beaten puppy." They have grown to respect her, and in a way, she's almost become a part of the recovery process.
"I did not know there are people out there that care for people like us," Adam Rodriguez, a resident at the facility, told KTRK.
Even at their graduation ceremony, she's nearby waiting for any last-minute alterations.
While Wilson has aided the men Open Door Mission simply by sewing their clothes, they've also helped her.
"They have mended me," she said with a smile. "I didn't realize that I had as many cracks as I have."