With winter comes ice and snow—fun for some but a pain for others. Kids and dogs have something to run around in and play with but adults have to contend with slick roads, making commutes slow and dangerous.
Lori Clark of Ypsilanti, Michigan, was already having a bad week when she found herself trapped by snow in the parking lot of a local gas station.
Her Mustang is a rear-wheel drive car unequipped to get over big mounds of snow. She had no choice to sit in her car and wait for someone to help, but nobody would.
"People passed me by as if I was in their way," Clark told WXYZ-TV Detroit.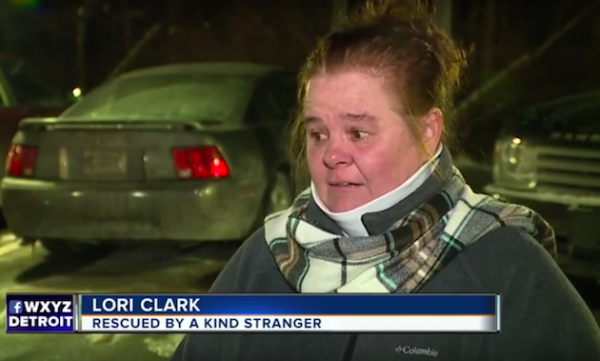 She was on the brink of tears when local plumber, Blair Emerson, showed up. He could see that Clark was in a bad situation, and decided to help.
Grabbing a shovel from his truck, Emerson started digging. Once all the snow was cleared away, he assisted the woman in getting out of her car.
"He was just like a knight in shining armor," Clark said.
Yet Emerson didn't stop there. He was still concerned about how Clark's Mustang would handle on the road.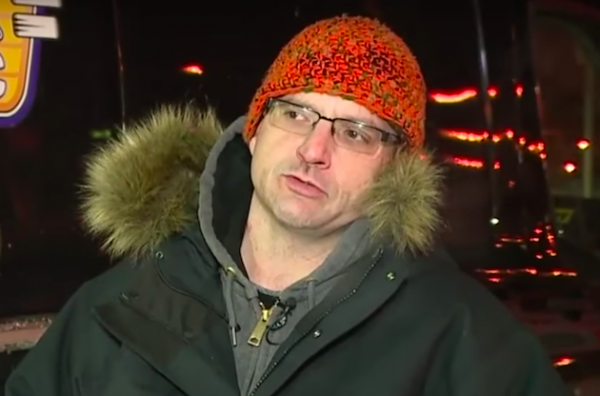 "That car. All it's gonna do is wiggle like a fish out of water and that's very unsafe," he told WXYZ.
Emerson knew that Clark's car needed its weight to be redistributed, so they made a trip to the grocery store together to buy nine bags of cat litter.
At the store, Emerson surprised Clark with yet another kind act.
"We ended up going to Kroger," said Clark. "[I] went to get the cash out of my purse [and the cashier] says he already took care of it … and he arranged them so nicely in my car so that the weight would be evenly distributed."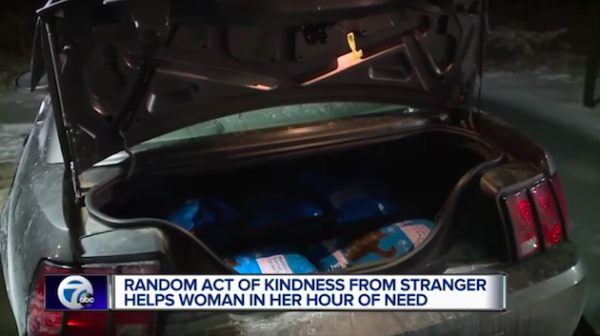 Even that wasn't the end of Emerson's kind deeds though, as he proceeded to follow Clark home until she gave a signal meaning "I'm safe."
"Once we get to the middle exit … She [gives] one of these," Emerson said while waving his hand, "and [was] honking the horn and I'm like 'Okay. You're safe … and I can move forward knowing that you made it to your destination okay."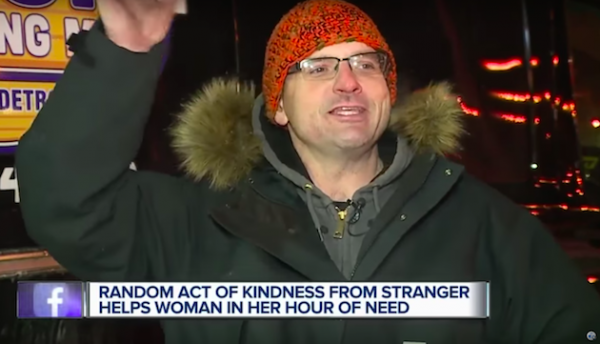 When Clark asked Emerson why he did all this for her, he reportedly offered the response: "When you do good things, it'll come around".
Clark was so thankful for Emerson's help that she recorded a video message saying, "I just want to say 'thank you'. I got home the next day and I felt so safe and I was so glad you looked out.
"I cried all the way home because of what you did."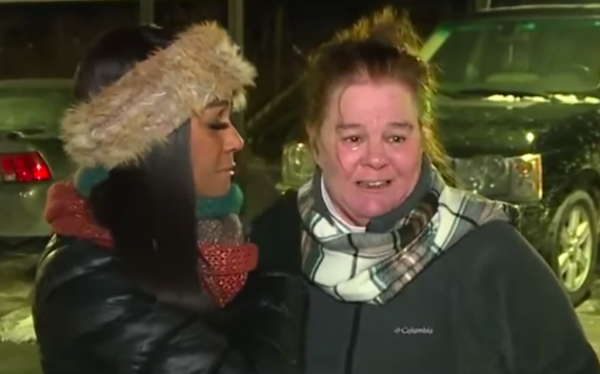 Emerson was humbled by Clark's message saying, "It's beautiful, as it should be."
Emerson was reportedly on his way to help someone else when his local news station called him to follow up. Proving that a plumber can fix a lot more than just your pipes.