In this video, it's up to animal rescue team Hope For Paws to do what they do best.
They had gotten a call regarding a homeless dog and her lone puppy; it appeared that the dog's previous owner moved away, leaving behind the poor pups to fend for themselves.
The Hope For Paws team did find the mother and puppy, living in a trash can.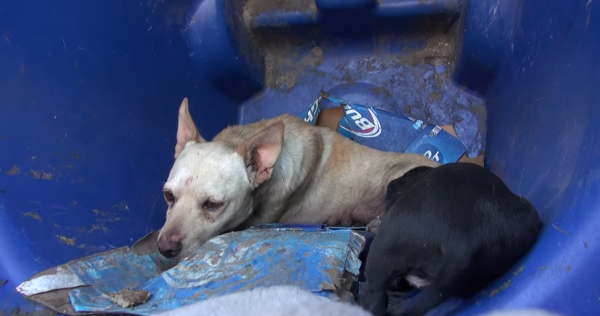 Understandably, the mother seemed hesitant to leave the can. But after the team kept offering food to the dogs, it didn't take long for the mother to trust the people enough to let them pet her as well.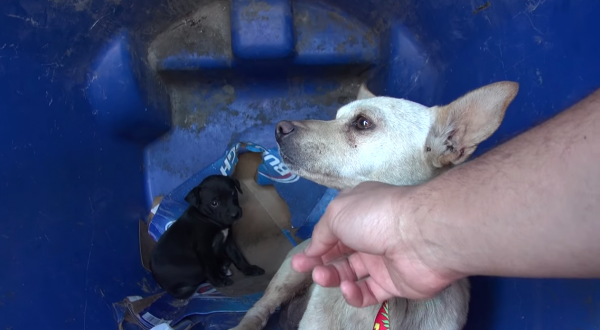 The leash was put on the mother, and they were able to take in both dogs without a fight.
And at the rescue center, they were given more food and proper furniture that was much better than a trash can; the two looked better than ever.


They named the mother Zoe and her puppy Meadow, and thanks to Hope For Paws, they'll never have to spend another night in a garbage can ever again.
Watch to see how they got rescued.
Credit: Hope For Paws – Official Rescue Channel