Being both a marathon runner and a nurse, Teri Ackerson from Kansas City, Missouri, thought that she was as healthy as a 43-year-old woman could be. That being that case, she couldn't prepare herself for what happened one day on the way home from a run.
Her arm suddenly went numb.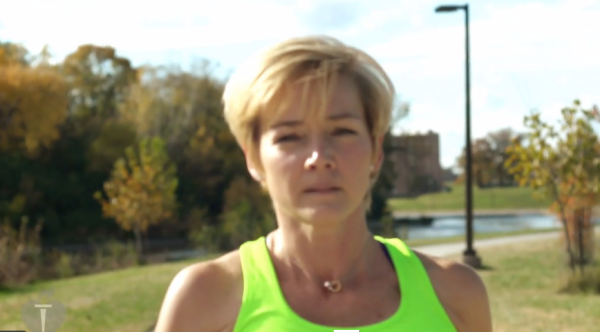 On Memorial Day 2013, Teri and her teenage son Parker were driving home from Starbucks. Earlier that day, Teri had done a 6-mile run in preparation for a marathon. They were at a stoplight when Teri felt something off about her body. Parker seemed to notice something was wrong immediately.
"All of a sudden, she kind of lost feeling in her hand, and I saw the coffee cup start to slip," Parker said in a video by the American Heart Association.
Teri attempted to tell her son to catch the coffee cup, but the words were not coming out. Then he noticed that her face had started drooping as well.
"It was time for me to step in and do something, and I knew I had to do something," Parker said.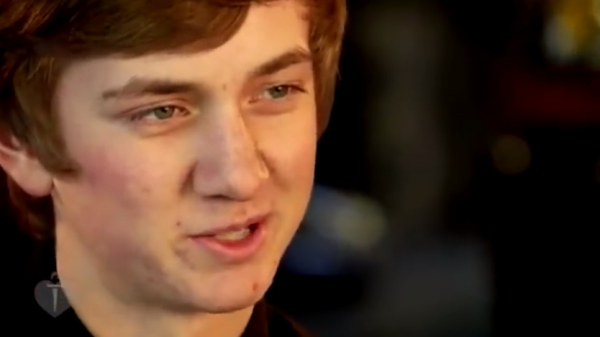 With his mother being a stroke coordinator for a hospital, 16-year-old Parker knew the symptoms of a stroke immediately. They were able to pull over the car and change positions so that Parker could drive his mother to the emergency room, which was luckily only a half-mile away.
Thanks to Parker's quick actions, she got to medical help within 7 minutes of her symptoms starting to show.
It was an undiagnosed congenital heart defect that she unknowingly had had her whole life that caused the stroke.
As someone who works closely with stroke patients, Teri knew well what her life might have been like if she couldn't have gotten to the hospital quickly.
"I probably wouldn't be able to eat and I probably wouldn't be able to communicate with my family," she said, choking back tears.
Teri acknowledged that, "as a nurse, that was incredibly scary to me because I do know the numbers, and I do know how devastating and catastrophic this could've been to me."
But less than a month after her stroke, Teri did something amazing.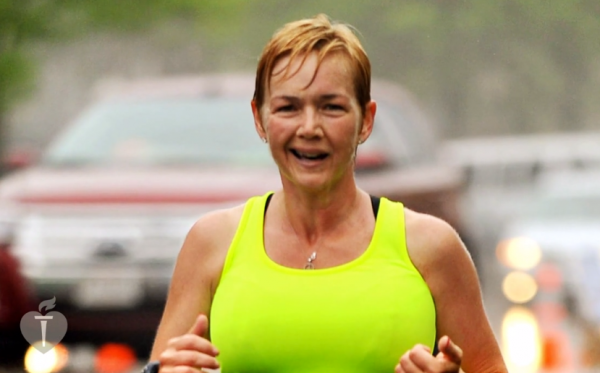 Teri didn't let this stroke slow her down. She went back to running. Twelve days after her stroke she ran 12 miles.
Then 26 days after her stroke, she ran her first marathon. She completed the entire thing, and felt amazing the entire way.
"At mile 25 I actually thought, 'I'm going to do this. I'm going to be a marathon runner.' And I didn't have to think about being a stroke survivor for a little bit," Teri said.
Her ordeal also gave her a new way to connect with her patients.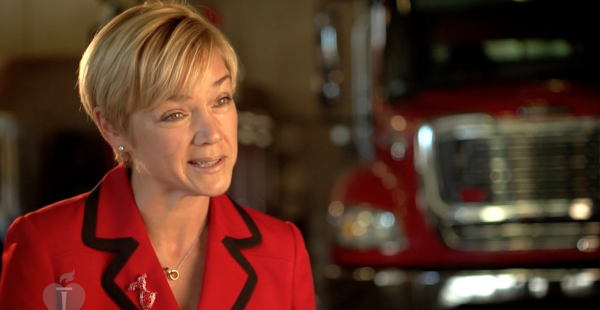 "My relationship with my patients is on a much deeper level," Teri said. She can help comfort and guide them, and be a wonderful reminder that recovery is possible.
"I do give them hope," Teri said. "Now I can look in my patient's eyes when I hold their hand and see fear in their eyes and gently whisper to them, 'I have been in this bed; it will get better,'" she told the AHA.
She now also does a lot of advocacy work in the community. "If I could just help one person prevent, or one person get to the hospital in time … I'm over the moon," she said.
Teri just participated in World Stroke Day, which is on October 29, to raise awareness of stroke symptoms to those who are unaware.
Knowing the symptoms will help you identify a stroke quicker. Use the FAST system.
Strokes are among the leading causes of death in the United States. If this can happen to a seemingly healthy marathon-runner mother, this can certainly happen to anyone, though lifestyle choices certainly have a part to play. The symptoms for a stroke can be narrowed down to something called the "FAST" system. "FAST" is an acronym for the following:
Face drooping
Arm weakness
Speech difficulty
Time to call 9-1-1
Teri said it's crucial to visit your physician on a regular basis and get your blood pressure checked. Two-thirds of strokes are identified by a bystander, as Teri's was with Parker. The better you know these symptoms, the easier it will be to point out a stroke when you see one and save lives.
Watch this amazing woman's story in the video below: