Cardamine tastes almost like wasabi—with a kind of heat you can feel in your sinuses. The wild herb has a funny nickname: hairy bittercress, though it is neither hairy nor bitter.
"It's essentially a wild watercress that is much smaller and more powerful in taste," said Eddy Leroux, the chef de cuisine at Manhattan's two-Michelin-star restaurant Daniel, in an email.
Ramps, a sure harbinger of spring, are like a cross between leeks and garlic. They give a sharp, spicy kick, akin to the feeling of eating raw garlic.
French chef Frédéric Duca of Racines NY complements the potent ramps with a colorful flavor combination: bitter white mustard, sweet potatoes, and buttery sweetbreads drizzled with apple cider vinegar jus for a dash of acidity.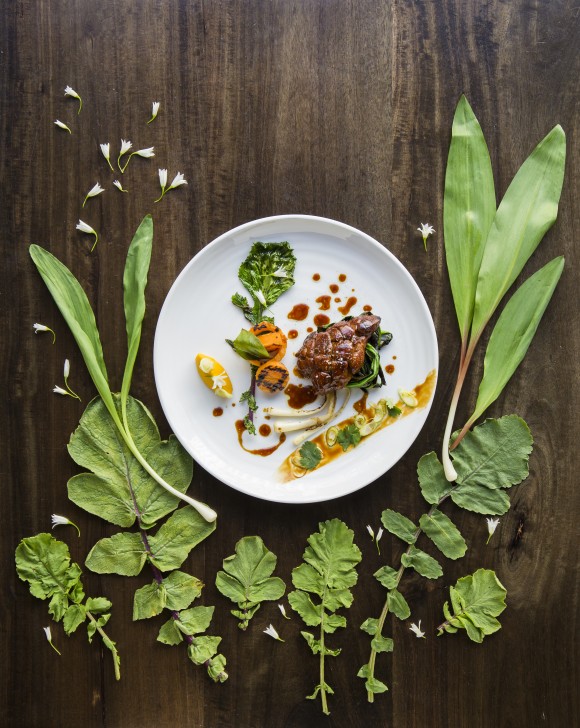 These plants are the untamed counterparts to the greens we eat every day. They are more pungent and intense in flavor and, since they grow in the wild, require experts to forage for them in forests and fields.
Chefs turn to these plants to add an exciting expression of the season to their dishes. At Daniel, Leroux pairs cardamine with sturgeon; since the plant is similar to watercress, which grows in freshwater, he thought it would go well with a freshwater fish. The fish is cured, then baked with rock salt and citrus, and garnished with cardamine purée, Swiss chard, cardamine sprigs, and lemon zest.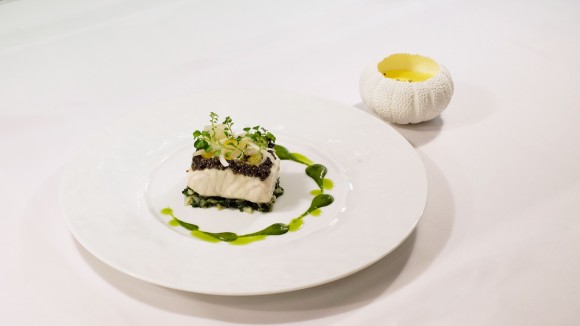 For Leroux, the brilliant green colors immediately evoke spring. "It's the rebirth of new things." Leroux compares a chef cooking with spring's ingredients to a photographer finally returning to color film after shooting in black and white all winter.
A Foragers' World
In the Northeast, garlic pennycress is one of the first things to pop up from the ground in spring, said Tama Matsuoka Wong, a forager who scours the land in New Jersey and Pennsylvania, supplying ingredients for New York chefs. The leafy green plant is sweet, with a kick at the end.
Another unique harbinger of the season is baby sugar kelp, which grows in Northeastern waters where fishermen usually go looking for shellfish. "When it's very fresh, it's very soft because it's just a baby [plant]—just dip [the kelp] in some boiling water for a few seconds. It turns brilliant green. You can have it in a salad with some nice oils," Wong said.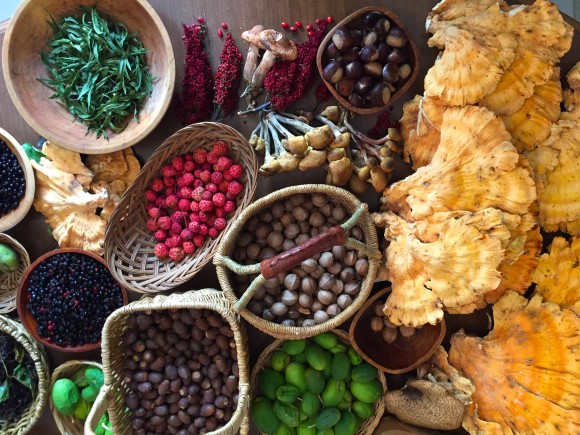 Wong learned to forage mostly through reading books on botany and tagging along on field tours given by conservation groups. Over time, she learned which plants were edible, and which could be harvested with minimal environmental impact. In her 2012 cookbook "Foraged Flavor," she identifies which wild species can be picked sustainably. If the property is not your own, Wong recommends checking with the landowner for permission before picking anything.
Forager Alan Muskat, based in the region surrounding Asheville, North Carolina, has observed fascinating flavor traits in the plants he's gathered over the years: spring greens are mild at first, but as the season progresses, they become more bitter; though roots are available year-round, they taste better in the winter. One type of horseradish he harvests is bitter in the summer, but turns sweet a few months later.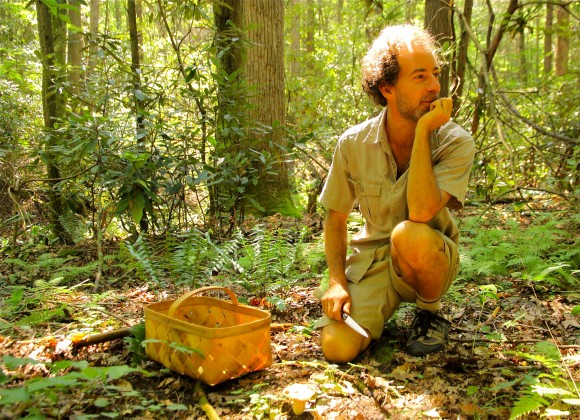 Muskat estimates that there are 300 edible species in the Asheville region, "more edibles in one place than anywhere in the temperate world," he said. And since the city is located in the western Blue Ridge Mountains, there are differences in humidity that create diverse micro-climates.
Muskat's company, No Taste Like Home, teaches people how to forage. Class attendees can bring their found treasures to local restaurants for chefs to use in dishes.
You can learn how to use these vibrant ingredients at home, too. Municipalities usually have strict rules about foraging, so be sure to check on regulations. Otherwise, look for wild plants at farmers markets.
Check out Tama Matsuoka Wong's recipe for Wild Herb Ravioli here.
Chefs Go Wild for Foraged Ingredients
Across the country, chefs are getting creative with local plants.
Katie Button
At Nightbell, in Asheville, North Carolina, chef Katie Button gets creative with the plants that forager Alan Muskat's students have gathered. For example, she's prepared a dish of sautéed oxeye daisy leaves, violet leaves, and purple deadnettles mixed with shallots, black olives, curry oil, and yogurt. Button also loves to use Southern pine needles, which have "a soft, mild pine tone that allows me to be able to use them in a lot of different applications," she said in an email. She purées the needles with lemon juice and simple syrup to use as a dressing for scallop ceviche, served with celery root. For a sweet take, she steeps the needles in milk to make the custard for crema catalana, a classic Spanish dessert similar to crème brulée.
Eric Lee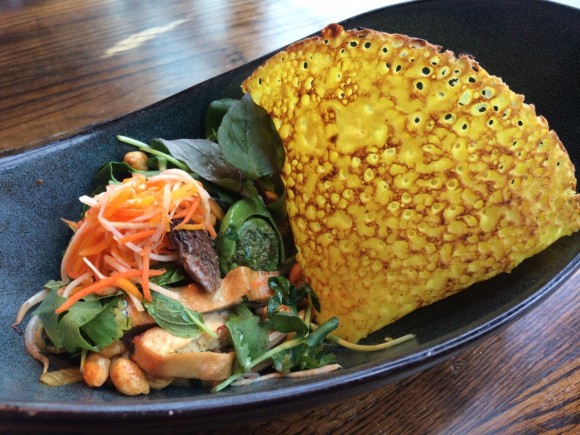 At Linger in Denver, Colorado, chef Eric Lee puts creative twists on street food, including a Vietnamese crepe, made with coconut and turmeric, that can be paired with whatever foraged plants have sprung up. Some of his favorites include orchard morels, with their "meaty texture and wonderfully delicate mushroom funk," or miner's lettuce, similar to watercress but "with considerably less peppery bite and a juicier crunch to the stem," he said in an email.
Shota Nakajima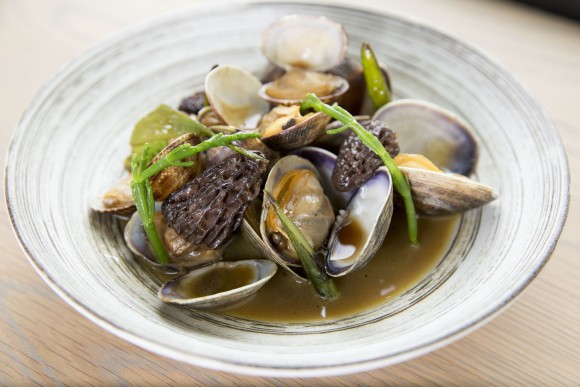 At Adana in Seattle, chef Shota Nakajima riffs off a Japanese dish, saka mushi (meaning "to be steamed in sake" in Japanese), prepared with local Manila clams. He adds local butterbur sprouts for an extra dose of fresh, bitter flavor.