The holidays can be a hard time for military families, as their loved ones often can't make it home for the celebrations.
Declan and Connor's father, Chris, had been stationed in the Falkland Islands for the past four months as part of his Royal Air Force deployment. Being a 16-year-veteran of the military, this was a normal occurrence for the British family. Being deployed had caused him to miss many important family events, like the boys' first day of school and even his wedding anniversary.
Luckily, the boys' mother and Chris's wife, Abby, arranged a surprise for the two boys.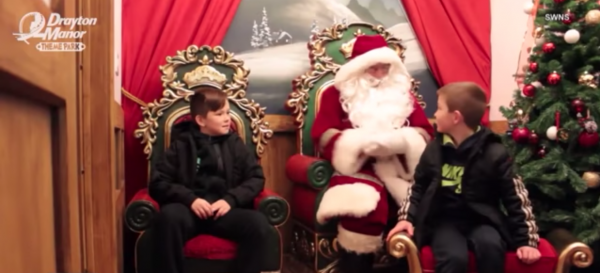 The boys' mom took them to see Santa at the Drayton Manor theme park, where the 11 and 7-year-old sat down with Father Christmas to tell him their wishes. When Santa asked the two kids the obligatory question, there was only one answer.
"I want my dad to come home," Connor told Santa. When asked about where he was, Connor said he was on the Falkland Islands, "at work."
Then Santa had an idea. "Do you think if we wished really hard, and closed our eyes … daddy might come back?"
Both boys then closed their eyes and held hands with Santa, wishing as hard as they could to bring their father home!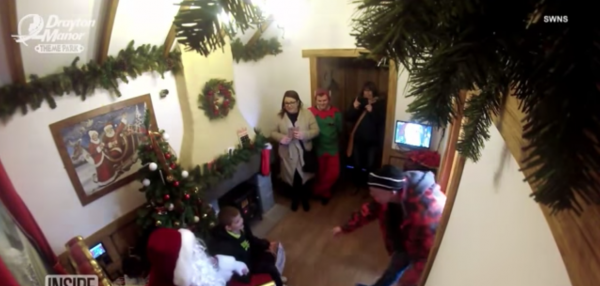 When they opened their eyes, Chris appeared right in front of his two sons, granting their Christmas wish.
"Daddy!" Connor cried out at once he saw him. The two boys embraced their father for the first time in months.
"I was very nervous waiting to see them," Chris said. "It was extremely emotional and I can't tell you how happy I am to be home."
Abby was elated as well to have her husband back. "I couldn't be happier for us all to be reunited," she said. "All I've wanted is a hug from Chris."
She said that the kids knew he would be coming back within the month, but they had no idea he could be back that soon.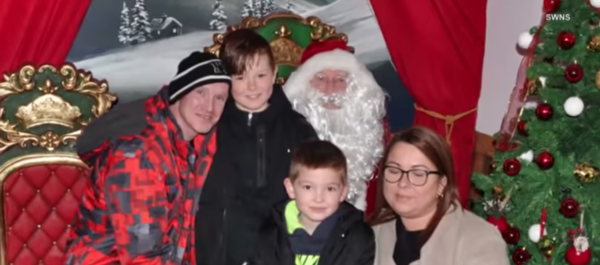 Though Chris is not sure if he'll be able to stay until Christmas, the veteran is just thankful that he can be home to spend time with his family during the holiday season.
Their wish came true, and now the boys can now watch all the Christmas movies they want with their dad.