When Wales resident Ben Ryan's son, Sol, was born in March 2015, he had a blood clot in his upper left arm, which had been undetected for some time. Doctors said amputation was the only option.
The surgeons were going to remove everything up to Sol's elbow joint but Ryan and his wife, Kate, persuaded them to preserve as much of his lower arm function as they could.

Sol's parents assumed that the next step would be getting Sol a prosthetic, but National Health Services informed them that there was nothing they could do for him until he was at least a year old.
Ryan didn't think his son should have to wait that long, so he took matters into his own hands.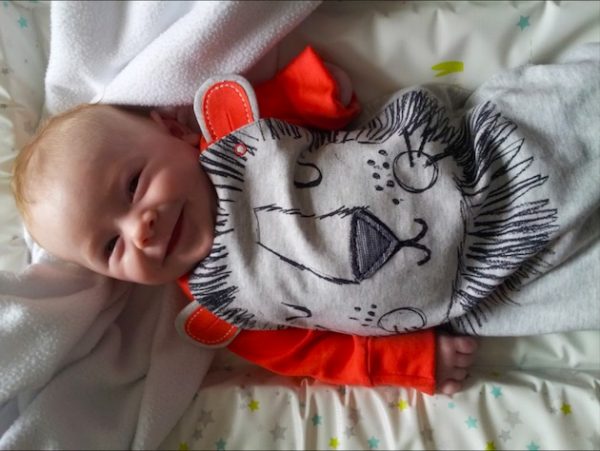 "I thought I could do better for my son," Ryan told Daily Post, "By encouraging him to use both arms during this period of early brain development, we believed Sol would become more likely to adopt prosthetics later on."
Yet it wasn't as simple as buying Sol an existing prosthetic, as there really wasn't anything on the market that would meet his needs.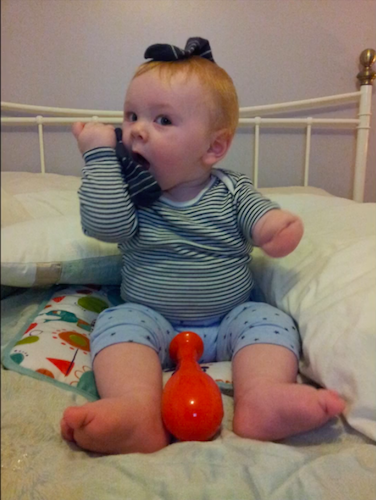 "Current prosthetic arm technology for infants dates back to the Victorian era in many cases. They are ugly and often rejected early on," Ryan said. "Unfortunately, newer technologies are often unsuitable for children under three, and there is evidence that the earlier function can be introduced the better."
At first, Ryan just used whatever he could find around the house to help extend Sol's arm for play. He started off using just a sponge and a bandage. As time went on, these extensions became more and more intricate.

Within just two months, he taught himself the basics of a software called Fusion 360 and used it in conjunction with a 3D printer to create a working prototype for Sol. There was still one major hurdle though: getting the right size prosthetic for the boy as he continued to grow.

Ryan knew he needed to scan Sol's arm, but as a young boy with a tendency to wiggle around, it was likely that he wouldn't stay still long enough for the sensitive Artec scanner at Bangor University. So he formulated a new strategy: a Microsoft Xbox Kinect scanner plugged in to his laptop to scan his son's arm while he slept.
This plan worked perfectly, and Sol (now 2) can use his natural arm to grip and power his prosthetic one. Medical professionals have described Ryan's work as "potentially revolutionary." Ryan quit his job as a psychology teacher, and now he's working with Paul Sohi, Product Designer and Consultant for Autodesk, the company that created the software that allowed Sol's arm to be built in the first place.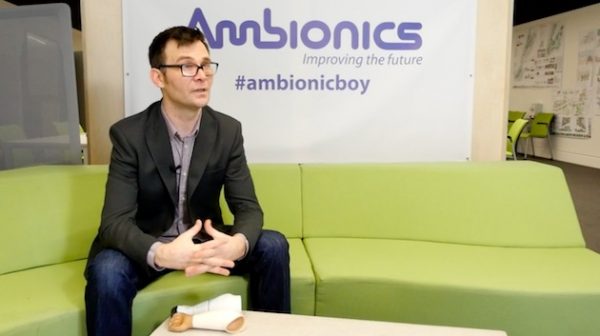 "It's been inspiring to work on this innovative and ambitious project," said Sohi. "It is amazing that, despite Ben having no background in product design, he's taught himself enough to create something that will not only help his own son Sol, but potentially lots of others facing the same challenges too."
It's crazy to think how a cheap Xbox attachment and 3D printer ended up helping a small child and his family in such a major way. If you'd like to help Ryan further develop prosthetic technology through his new company, Ambionics, consider donating to his crowdfunding page.