When children get angry, the destruction they cause often surpasses expectations. When people get hurt or property gets damaged because of their child's actions, all sorts of emotions start to stir up in parents' minds. Everyone handles these emotions differently. Many might understandably be quick to turn to anger themselves.
When mom Kathleen Fleming took a minute to see the situation differently she learnt a beautiful lesson about love.
In an October 2015 blog post, Fleming retells the story of her son getting caught up in a fit of rage. He waltzed right into the bathroom and slammed the door as hard as he could, causing the mirror mounted to the outside of the door to crash to the ground. The mirror broke into millions of glass shards. Fleming stood there in both disappointment and awe.
"This was my hallway. It was my son who did this," she wrote.
Before doing anything else, Fleming took precautions to make sure everyone in her house would be safe. She took her dog out back and her cat downstairs so that they wouldn't get their paws cut. Then, she walked out back to give herself a moment to process what had just transpired.
"I walked into the backyard and felt the hot tears streaming down my face.  It's amazing how alone you can feel as a single parent in moments like these. I realized how scared and disappointed I felt. Did this really just happen? Yes.  This was real.
"And as I stood and considered whether or not this was an indication of his developing character, I heard his tears through the window above me, coming from inside the bathroom."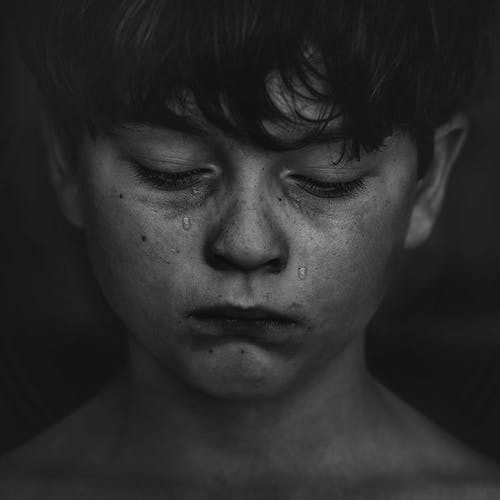 It was then that Fleming realized that the mirror's destruction brought about just as many emotions in her son as it did in her. This young boy was not as adept at dealing with strong emotions as his mother and needed somebody to guide him through it.
"Terrified.
Ashamed.
Worried.
Scared.
"…That small, fragile soul needs you right now. He needs your very best. Your biggest compassion. Your most gentle and firm mama love and reassurance," she wrote.
She walked around the house and entered through the front door, narrowly avoiding the glass shards around her. As she moved through the halls, she noticed the boy noticing her, opening the bathroom door just a little bit wider.
As she approached the boy let out a tearful plea: "Mama, I'll never do it again, I am SO sorry."
Fleming scooped her boy up into her lap and watched as he curled up into a ball. Fleming and her boy cried together, knowing that what they both need is love.
"I love you.
You are safe.
I am right here.
The worst part is over now.
I've got you.
I'm here.
I love you."
Fleming's son is a little confused about what came over him, so his mother explains to him the concept of anger.
"Anger is a really powerful feeling.  You have a right to your Anger.  Anger burns hot.  It can purify.  It can also destroy."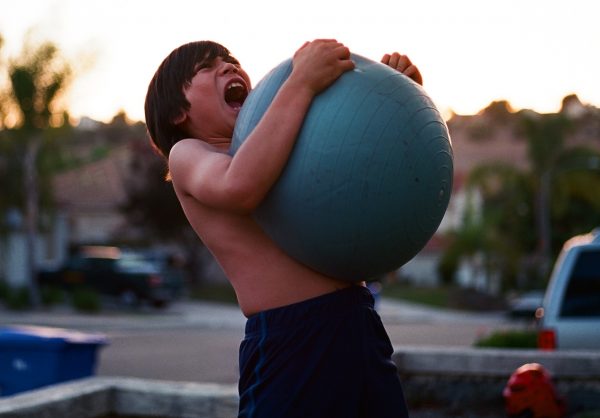 She then promises to teach him about less destructive methods of working through his emotions but says that it will have to wait for another day. There was a more pressing issue: getting the hallway cleaned up so that the family pets could be let back in and everyone could be safe.
She swept and vacuumed alongside her son, quietly and peacefully.
"Sometimes things break. Sometimes we break them. It's not the breaking that matters, the how or why. What matters is how we choose to respond to the broken-ness. Does it kill us? Does it throw us into a downward spiral of blame and punishment?
OR
"Does it help us remember how to love deepest? Does it push us towards compassion and over the hurdle of 'rightness' and 'wrongness' into LOVENESS?
"Yes.  LOVENESS."