Little Liam was born 12 weeks before he was due and spent his first 74 days in the NICU. The doctors assured his parents, when they finally sent Liam home with them, that the anti-seizure medication they sent with him would be enough to manage the seizures he was having at the time. And they did … for a while.
At 10 months old, Liam started to get stomach spasms.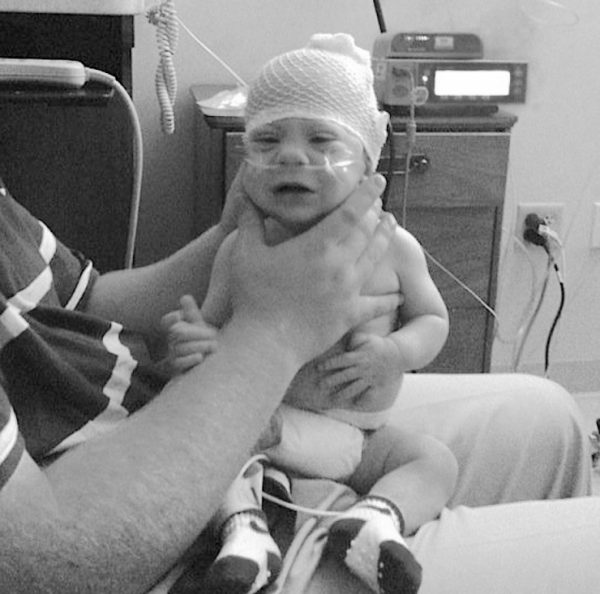 Liam's stomach pain became so severe that he would double over, crying in pain. Any attempt at treating his stomach spasms, including GI treatments, would not alleviate his symptoms. It was around that time that Liam's neurologist happened to see a video of the exact type of episode that Liam experienced and immediately recognized what the problem was.
He verified his conclusion after taking a closer look at the results of Liam's EEGs. Liam had what is known as West syndrome—a rare genetic disorder and form of epilepsy that affects about one in every two thousand births, and mostly occurring in males.
The medical roller coaster began.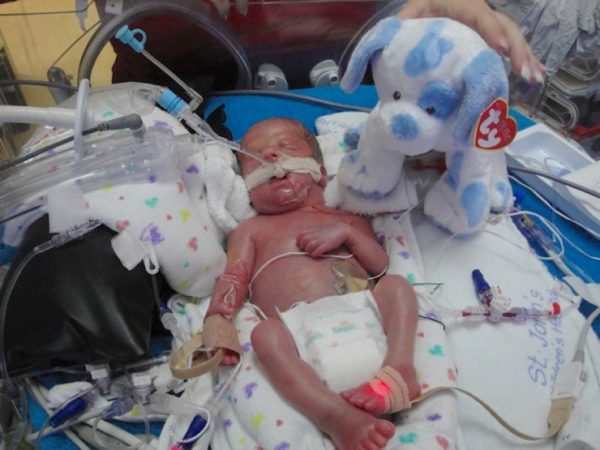 Liam got better, then worse, then better, then worse. By age 3, Liam had been hospitalized many times for surgeries and respiratory illnesses. His doctors told his parents that the way things were looking, the possibility of Liam losing his life was very real.
They did not, however, factor in the amazing fight and will this little boy had in him, and Liam proved them wrong.
Having overcome five years of on and off hospitalization, Liam demonstrated that he had no intention of letting his condition limit him.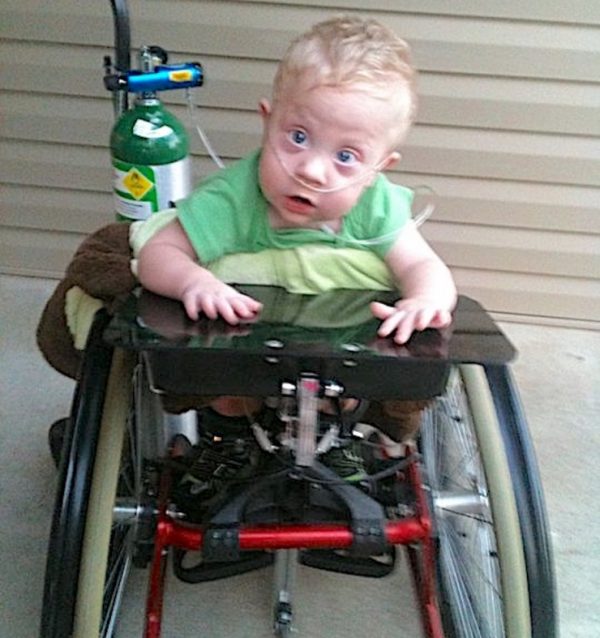 His mom shared with Chive Charities her experience as a mother and her perception of Liam in regards to his ability to overcome.
"When you get pregnant, you dream about that perfect little baby the entire time," said Desiree. The thought that something could go wrong is so far from your mind. it doesn't seem possible."
He started education and quickly excelled.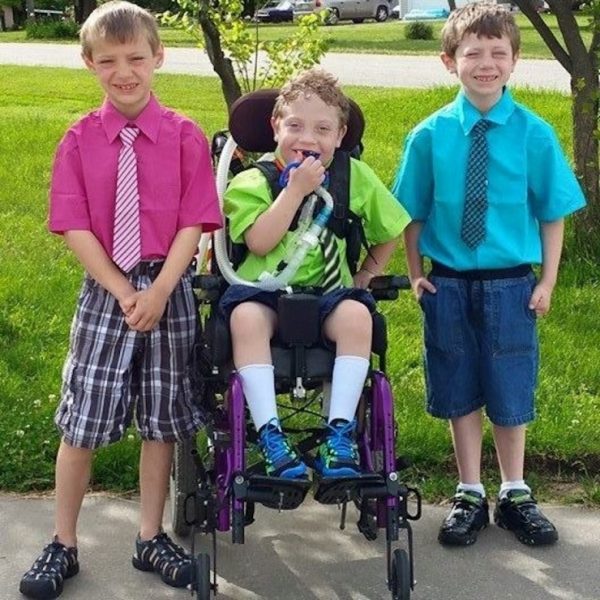 Liam was initially placed in Missouri's school for severely disabled children, but teachers and administrators quickly realized that this was no place for Liam. He would develop and expand his ever-increasing abilities in a traditional school setting.
Liam is not "normal" in any sense of the word. Anyone who gets to know him will tell you that he is blazer of trails, not a victim of circumstance. His own mother will tell you all about Liam's tenacious attitude, and how he becomes as feisty as his brothers.
He gets by with a little help.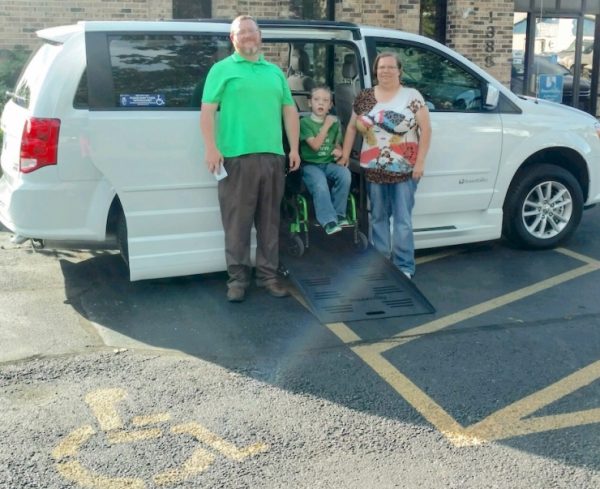 Liam does have a ventilator and uses a stroller or walker to get around. That, in addition to a new wheelchair-accessible van that was donated by Chive Charities, gives him a lot of freedom and mobility.
"Liam has had to fight with all his might just to stay alive at times, and we have had to fight with all our might to keep him included and involved in his community. Transportation is now one less thing we will have to worry about fighting for, for him," said Desiree.
And now he's joined the Scouts too!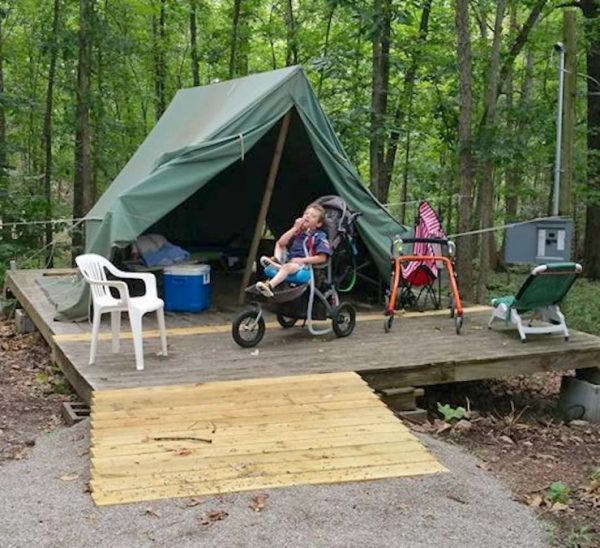 Recently, he's used that mobility to help him become a part of the Boy Scouts, where he camps, fishes, shoots BB guns, and swims right along with his brothers and friends.
It's not always easy for the family, but Liam's parents make it possible.
"We have a saying in our pack," Desiree said as she laughed. "If our family can camp, anyone can camp."
Liam is still dependent on his ventilator 100 percent of the time, and his family have become expert packers, being sure to include things like extra batteries so his equipment doesn't fail. They truly must have the forethought to anticipate any other medical needs Liam may have on his adventures.
More adventure awaits, no doubt.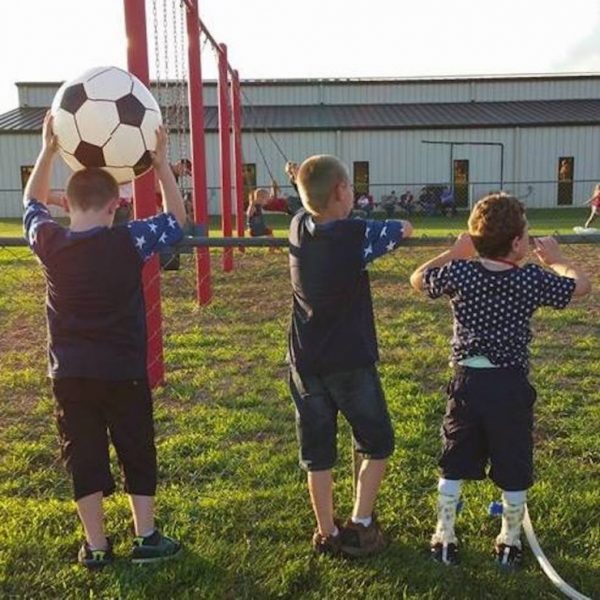 One gets the feeling that Liam has much more ability than any disability. And should Liam decide he wants more adventures in the future, they're going to have one heck of a time slowing this kid down.
You can watch how Chive Charities came to be in this short video: