School crossing guards are invariably friendly. It's in the job description when you're ushering kids safely across the street. Incredibly important, though often thankless, the duties of the school crossing guard are well defined.
On a regular basis, Minnie Galloway exceeds expectations due to her selfless love for the kids. She's been a school crossing guard for nearly 20 years, and hasn't lost an ounce of enthusiasm or watchfulness while she is on the job. In fact, the more time passes, the more Galloway pours herself into her work.
Minnie Galloway has worked as a school crossing guard in North Carolina for the last 20 years. She regularly goes above and beyond the call of duty for the love of the children.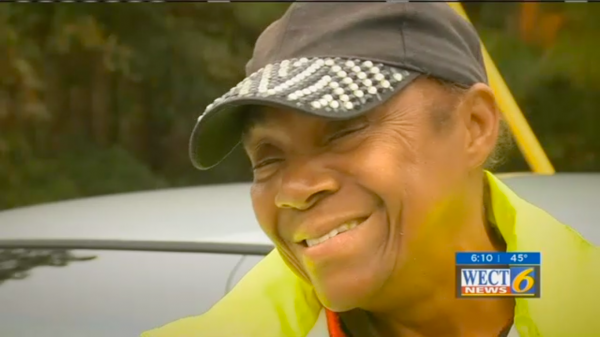 Galloway admits that she is always "fussing" at the kids, but she does it out of love. "They tell me different things, and you know, I feel like maybe that's a sounding board for them," she told WECT News.
The kids know that Galloway cares about them, and she always makes sure that they're prepared for school.
On the first day of school, Galloway hands out supplies to the kids who don't have what they need. Armed with a bag of freshly sharpened pencils and a stack of notebooks, Galloway doesn't afford the kids any excuses for being under-prepared for class. But remarkably, supplying the tools for school isn't her most generous gesture.
When winter rolls around, Galloway hands out coats to the kids who need them. She purchases them with her own money from the Salvation Army, and keeps them on a coat rack on the sidewalk.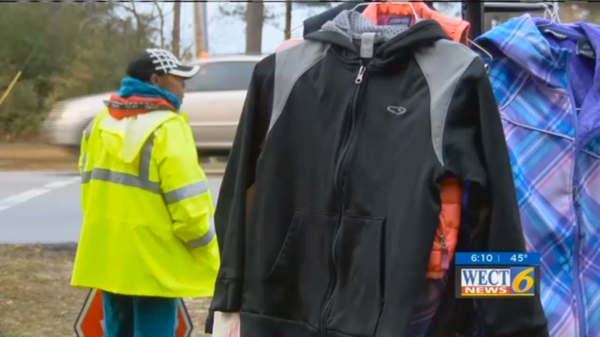 "Some of them come with no [jacket] and just a T-shirt or something, and you know, I'm fussing at them," she said. Galloway keeps upwards of 30 coats on hand, free to any needy child, all purchased with the money she makes as a crossing guard.
She laments that some of the kids are too proud to accept a coat from her, but if she manages to keep one kid warm, it's worth the effort.
Galloway says she doesn't know why everyone is making such a big deal out of what she is doing. For her, the gesture was an obvious and necessary one.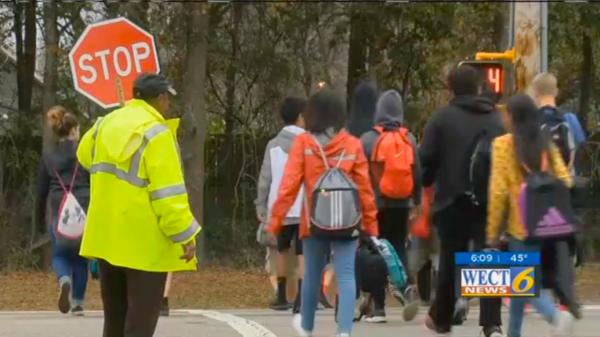 "You never know who's looking. I never thought anyone was paying attention," Galloway said. Little did she know just how much the faculty and staff at the school admired what she was doing.
"This is an angel. Some of our kids don't get the basic necessities that they need to go to and from school and she's providing that to them," Kayla Thomas, a teacher at Trask Middle School, told WECT.
Galloway says whatever coats aren't taken by needy students, she'll donate to kids who are entering foster care. But as the winter season begins to kick into gear, gratitude for her generosity will only grow. For Galloway, the joy is seeing the gratitude on a child's face, and knowing they'll be warm despite the frigid winter winds.
"You know, I give them a smile or whatever," Galloway said. "That's the best part of it."