It is always heartbreaking when dogs and cats are victims of abuse or are placed in horrendous situations. Animals cannot communicate their suffering to us through words, nor can they ask us for help. Instead, they suffer in silence.
Fortunately, there are many people who are committed to helping these animals and fighting abuse on a daily basis. However, even for people as familiar with abuse as the Detroit Animal Welfare Group, some rescues continue to be shocking.
She was living under a mountain of garbage.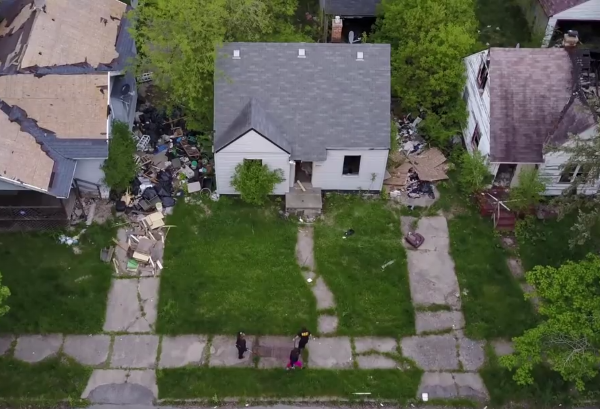 One such rescue happened earlier this year. DAWG received an anonymous tip about a dog patrolling an impoverished Detroit neighborhood. Though it was not violent, it was aggressively protective of its home.
"She's more bark than bite," a man who identified only as Scott told Detroit Dog Saviors.
When Kelly LeBonty, director of DAWG, and her rescue workers arrived on the scene, they were appalled. The area was decimated. Garbage lay in the streets, homes were abandoned, and caved-in roofs were common. Most houses lacked windows and almost none had doors.
"This is insane," said one of the rescue workers featured in Detroit Dog Saviors, an online TV show detailing shocking rescues.
After a brief survey of the area, the group quickly caught sight of the dog entering and exiting a particular home. That was where they were planning on laying their trap.
DAWG volunteers cautiously tried to entice her into a trap.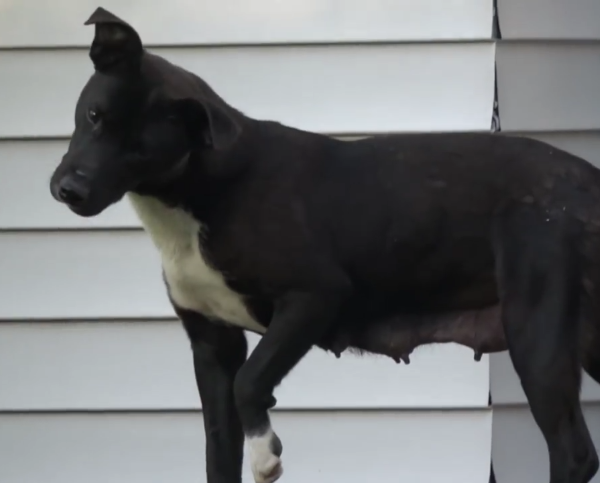 At first, rescue workers and volunteers meant to lure the dog into a cage with food, and the sounds of crying puppies.
But the dog was too clever for that. It was curious and responded to the puppies' calls, but it quickly retreated back into the rubble of it's house.
However, as night began to set in, DAWG personnel had to rely on more desperate measures: they would have to dig into the rubble and pull the dog out. The rescue took time, but they finally managed to remove the dog.
With the dog rescued, the volunteers made another discovery.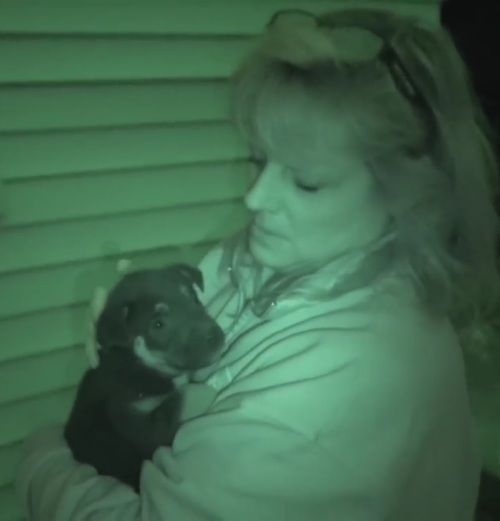 Suddenly, real puppy cries began emanating from the rubble.
"The objective is to make sure no puppies will be left behind," LeBonty told Detroit Dog Saviors.
DAWG continued to dig through the rubble and after a short while found a small, six-week old puppy buried amidst the garbage. It was lucky they found the puppy as it would have likely been unable to get out from the rubble had DAWG not removed it.
Both are healthy, and awaiting approval for adoption.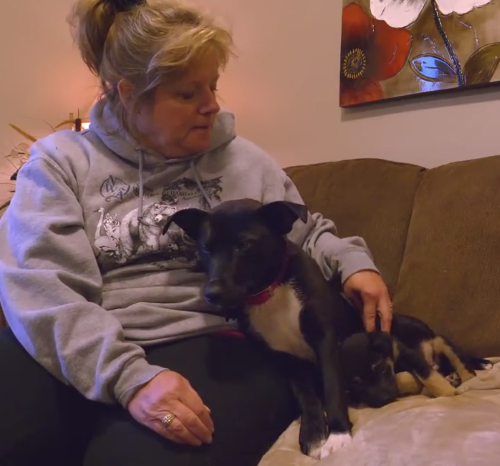 With the rescue complete, the two were later sent to DAWG's 15 acre farm and animal sanctuary where they were groomed and rehabilitated.
"They're still in strayhold," said LaBonty in Detroit Dog Saviors. But once that's over they will be put up for adoption.
Thanks to the men and women of DAWG, these two dogs have a new chance at life at a loving home.
Watch the full rescue below: