Upcoming food and drink events in New York City:
Pop-Up Dinner Series by the Bowery Restaurant Group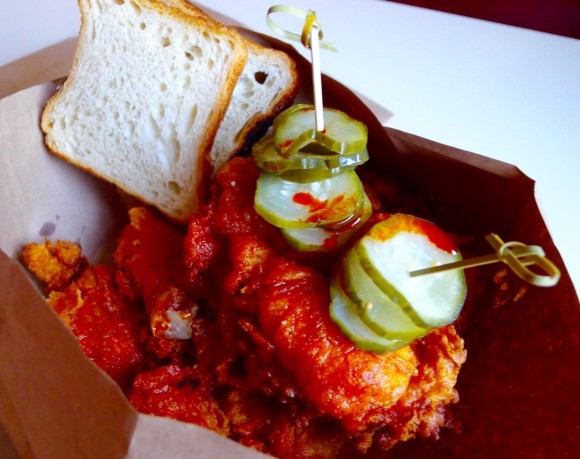 Sunday, April 2 to Saturday, April 22 The chefs behind the restaurants of the Bowery Restaurant Group—Hillary Sterling of Vic's, Andrew Corrigan of Cookshop, and Ayesha Nurdjaja of Hundred Acres—are joining hands to host several pop-up dinners next door to Vic's. On April 2, they will serve hot chicken inspired by a trip they took to Nashville. On April 8, chef Nurdjaja will serve Middle Eastern-inspired dishes with fresh pita made by Sullivan Street Bakery. On April 22, it will be a New York deli-inspired menu of sandwiches, like Swiss chard, Swiss cheese, sauerkraut, and Russian dressing on rye. Seating is first come, first served. VicsNewYork.com
33 Great Jones St. (between Bowery & Lafayette Street)
NoHo
Celebrate Vegetables at Annisa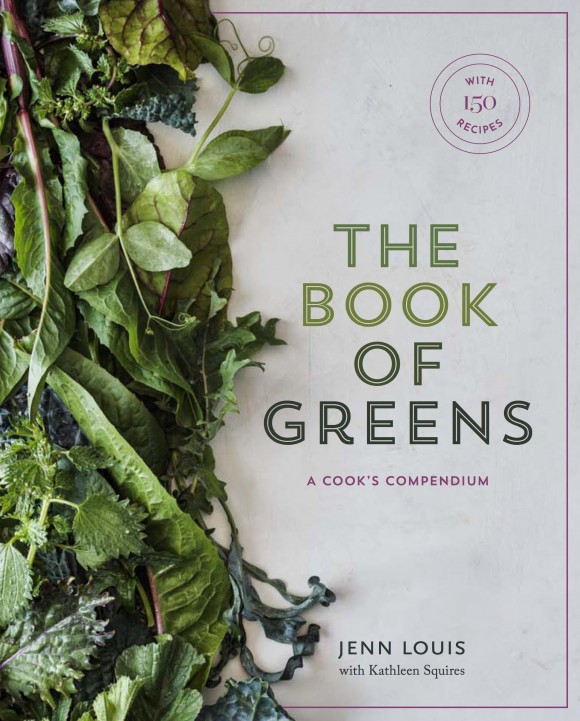 Monday, April 3 Chef Anita Lo of Annisa and visiting Portland chef Jenn Louis will collaborate on a special menu of vegetable-heavy dishes, in celebration of Louis's new cookbook, "The Book of Greens." Dishes include steamed white fish with cardoons and lemon in parchment, and the Half Seared Little Gem with borani esfanaaj (a Persian yogurt dip) and dukkah (an Egyptian blend of herbs and nuts). $170 per person, which includes a signed copy of the cookbook. Call 212-741-6699 for reservations.
Annisa
13 Barrow St. (between West Fourth & Bleecker streets)
Greenwich Village
Passover Goodies from Eli Zabar's
Monday, April 10 to Tuesday, April 18 The popular Upper East Side bakery and grocer has all the fixings for a Passover meal (catering and in-store purchase both available): handmade matzo, chopped liver, brisket with gravy, haroset (made with apples, walnuts, and a touch of red wine), and more. Visit EliZabar.com for the full menu.
Multiple locations
Brisket King
Wednesday, April 19 As many as 25 barbecue masters from New York City will compete for the title of Brisket King of NYC and in three categories—best smoked, best cured, and most innovative. Guests will get to sample the creations, and celebrity judges will decide on the winners. Craft beer, cider, and cocktails will be available. 6 p.m. to 9:30 p.m. $75 or $90 per person, depending on when you purchase tickets. BrisketKingNYC.com
Food Sciences Academy of LIU–Brooklyn
1 University Plaza (at corner of Flatbush & Dekalb avenues)
Fort Greene, Brooklyn
Beer Mansion at Brooklyn Brewery
Friday, April 21 and Saturday, April 22 To celebrate its five-year anniversary, Brooklyn Brewery is throwing a big party with five themed tasting rooms. Guests will find different types of beer from Brooklyn Brewery and other local breweries: In The Stoop room, for example, there will be Kölsches, pilsners, blondes, and table beers, while The Forest will feature hoppy lagers, American brown ales, and black IPAs. Brooklyn Brewery's resident chef Andrew Gerson will prepare surprise bites, in addition to food from Brooklyn restaurants Roberta's, Bunker, and more. $60 per person. BrooklynBreweryMASH.com
The Monto & The Well
272 Meserole St. (near Waterbury Street)
Williamsburg, Brooklyn
First Zero Waste Food Conference Convenes in April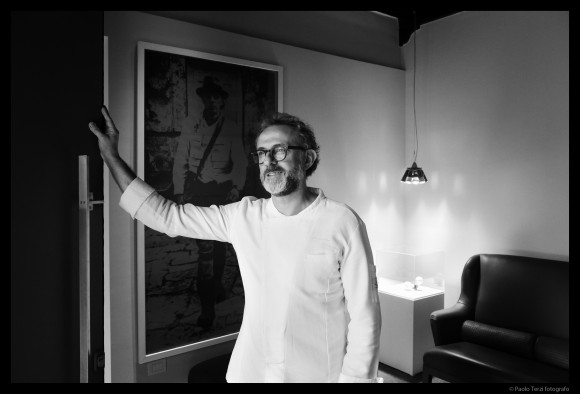 Friday, April 28 & Saturday, April 29 The inaugural Zero Waste Food Conference, hosted by the Institute of Culinary Education (ICE) and The New School, will convene big-name chefs and other culinary experts for panel discussions and cooking classes on reducing food waste. Italy's Massimo Bottura, who has built a nonprofit to tackle the issue, is the keynote speaker, while chef Bill Telepan will teach guests how to cook seafood without throwing away any parts. Madeline Holtzman from Toast Ale NYC will talk about how to make beer from bread scraps, while ICE's director of culinary development, James Briscione, will teach on how to use whole vegetables in creative ways. $95 per person.

Multiple locations at The New School and ICE
Downtown
ZeroWasteFood.com
Bacon and Beer Classic
Saturday, April 29 & Sunday, April 30 This annual festival features more than 100 beers from different parts of the country, over 50 bacon-infused dishes from local chefs, and a bacon-eating contest. Participating restaurants include Delaney Barbecue, Café Cochera, Bareburger, and The Donutologist. $69 to $139 per person. BaconAndBeerClassic.com
Citifield
123-01 Roosevelt Ave. (near 126th Street)
Corona, Queens
New & Noteworthy
Kings of Kobe Launches Weekend Breakfast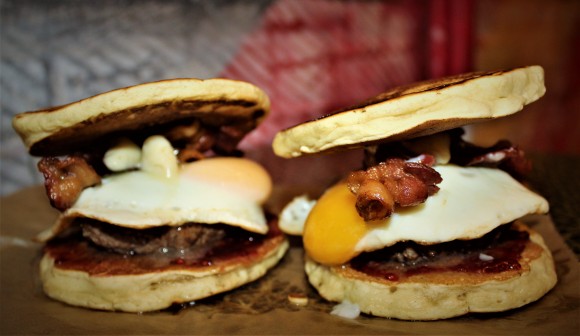 Ongoing Burger and hot dog joint Kings of Kobe is now making its American-raised wagyu beef available for breakfast and brunch on the weekends. The new breakfast items include The Biscuit & I, with wagyu pastrami, scrambled egg, cheddar cheese, and cherry pepper aioli between buttermilk biscuits; and The Jester, a wagyu beef burger with raspberry jam, fried egg, bacon, and maple butter sandwiched between two pancakes. 9 a.m. to 3 p.m. KingsOfKobe.com
Kings of Kobe
790 Ninth Ave. (between West 52nd & West 53rd streets)
Hell's Kitchen
Bessou Bento Boxes Available at Boba Guys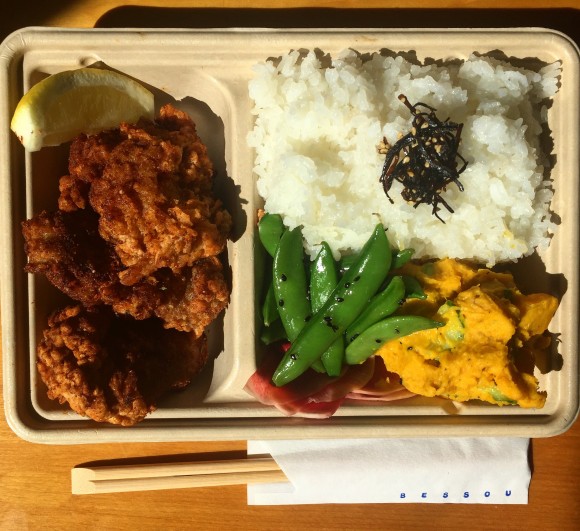 Ongoing Every Wednesday through Friday, popular Japanese restaurant Bessou makes special bento boxes and onigiri rice balls available for purchase at the new Greenwich Village location of bubble tea shop Boba Guys. The box includes Japanese-style fried chicken, kabocha salad, sugar snap peas, and watermelon radish pickles. The onigiri are filled with bacon, lettuce, and chili oil; or shiitake mushrooms with pickled ginger rice. Bessou.NYC
Boba Guys
11 Waverly Place (at Mercer Street)
Greenwich Village
Faun's Turn-of-the-Season Menu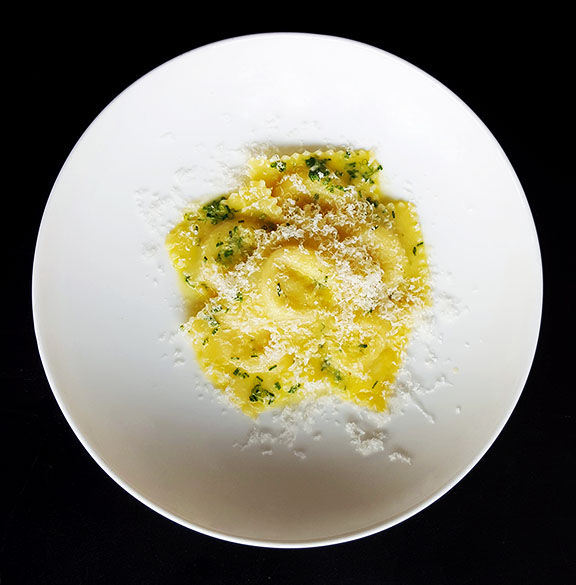 Ongoing Faun, an Italian-inspired restaurant in Brooklyn, is now serving a new menu with dishes featuring the latest seasonal produce: spaghetti with chicory and white beans braised in garlic and olive oil; whole crispy duck, aged in-house, glazed with lavender honey, and served with buckwheat pancakes and grilled fennel or endive salad; among others. Faun.NYC
Faun
606 Vanderbilt Ave. (between St. Mark's Avenue & Prospect Place)
Prospect Heights, Brooklyn