Upcoming food and drink events in New York City:
Easter Smorgasbord Brunch at Aquavit
Sunday, April 16 Nordic restaurant Aquavit will serve a feast of traditional Scandinavian Easter dishes, like smoked black forest ham, lamb racks, king crab salad, pyttipanna (a Swedish hash dish), chilled nettle soup, and more. Noon to 2:30 p.m. $95 per person. Aquavit.org
Aquavit
65 E. 55th St. (between Park & Madison avenues)
Midtown East
Special Easter Menu at Machiavelli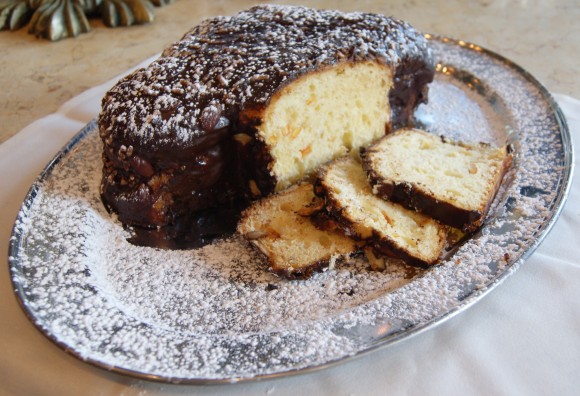 Sunday, April 16 Sample northern Italian Easter dishes at Macchiavelli, which is offering specials like the Asparagi alla Milanese, steamed green asparagus and burrata; the Costolette di agnello Empolese, breaded lamb chops served over sautéed artichoke; and the Colomba Pasquale, a traditional dove-shaped cake eaten during the holiday. MachiavelliNYC.com
Machiavelli
519 Columbus Ave. (between 85th & 86th streets)
Upper West Side
Easter Cruise
Sunday, April 16 For a luxurious way to celebrate the holiday, the Bateaux New York cruise is sailing around New York. While being entertained by a live band, guests may dine on beet and goat cheese salad with orange-anise vinaigrette; maple and mustard-glazed chicken breast with Dijon mustard cream sauce; and more. The brunch cruise includes a complimentary glass of champagne. From $74.90 per person for brunch, from $139.90 for dinner. BateauxNewYork.com
Board at Chelsea Piers
23rd Street & West Side Highway 
Chelsea
STREETS Eats Annual Benefit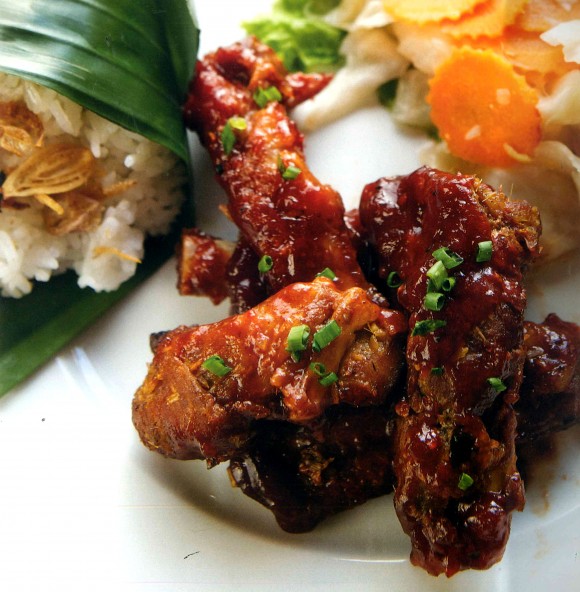 Tuesday, April 18
This annual event benefits Streets, a nonprofit in Hoi An, Vietnam, that offers local training programs for disadvantaged youth to enter the hospitality industry. Top chefs will be serving their takes on street food, including Matt Abdoo (Pig Beach, Pig Bleecker), Floyd Cardoz (Paowalla), King Phojanakong (Kuma Inn), Leah Cohen (Pig and Khao), and more. 6:30 p.m. to 9:30 p.m. $150 per person.
ept.ms/Streets10thAnniversary
Institute of Culinary Education
Brookfield Place
225 Liberty St. (at West Street)
Lower Manhattan
Hot Sauce Expo Returns
Saturday, April 22 and Sunday, April 23
Hot sauce vendors from across the United States, Australia, New Zealand, South America, and other regions will present their creations at the Hot Sauce Expo. Guests can watch a series of competitions on stage, such as a hot wing challenge, Bloody Mary cocktail-mixing for bartenders, a Carolina Reaper pepper eating contest, and more. Beers, cocktails, and spicy bites will also be available. $10 to $100 per person.
NYCHotSauceExpo.com
Brooklyn Expo Center
79 Franklin St. (between Oak & Noble streets)
Greenpoint, Brooklyn
Benoit and Hometown Bar-B-Que Partner for Le Cochon & Co. Dinner Series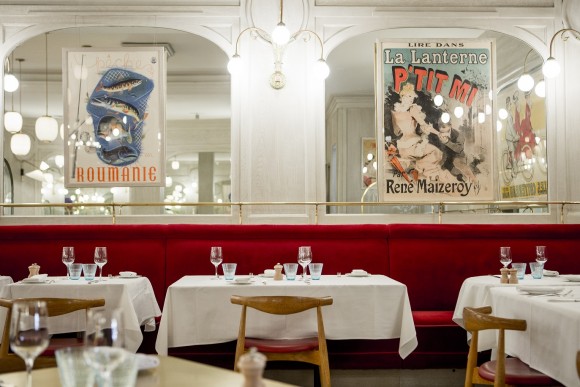 Through Tuesday, April 25 Alain Ducasse's French bistro Benoit and Brooklyn favorite Hometown Bar-B-Que have partnered for a dinner series fusing French techniques with American barbecue traditions. Every Tuesday this month, a unique menu will be served, featuring dishes such as pulled lamb belly with spring vegetables, cooking jus, and vinaigrette; beef consommé with sliced smoked pork jowl and crispy pork cracklings; and St. Louis pork ribs served with French-style mustard coleslaw and cornbread madeleines. $95 per person. BenoitNY.com
Benoit
60 W. 55th St. (between Fifth & Sixth avenues)
Midtown
Chef Jeremy Fox at Momofuku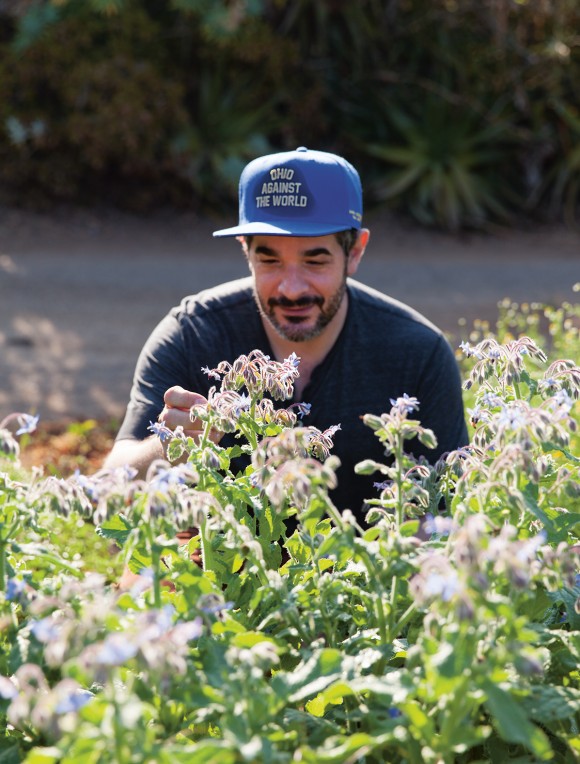 Wednesday, April 26 and Thursday, April 27
Jeremy Fox, James Beard Award nominee and chef at Rustic Canyon in Los Angeles, will be cooking at Momofuku Ssäm Bar and Momofuku Ko on two evenings. The multicourse dinners will be vegetable-focused, in keeping with the theme of his new cookbook, "On Vegetables." $135 per person (dinner, beverages, and signed cookbook) at Ssäm Bar; $250 per person (dinner and signed cookbook) at Ko.
SsamBar.Momofuku.com
and
Ko.Momofuku.com
.
Momofuku Ssäm Bar
207 Second Ave. (at 13th Street)
Momofuku Ko
8 Extra Place (off East First Street, between Second Avenue & Bowery)
East Village
New and Noteworthy
Smorgasburg Opens Outdoors for 2017 Season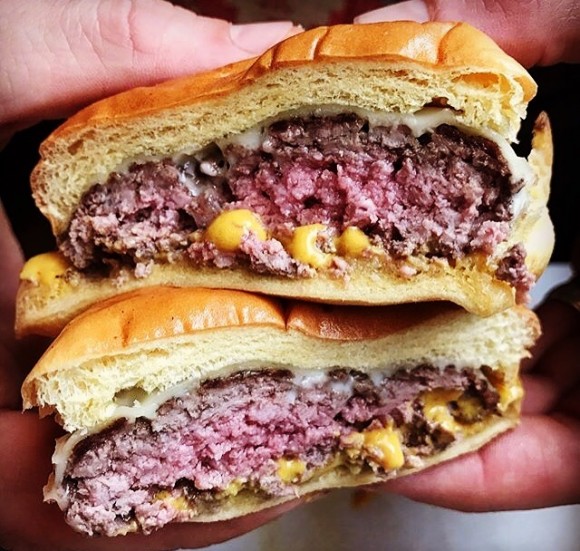 Ongoing The Smorgasburg outdoor market in Williamsburg, Brooklyn, is now open. More than 100 food vendors will serve their creations, including Zia Green Chile Company, Burger Supreme (griddle-steamed burgers made with Fleishers beef), Chickpea and Olive (vegan eats), Kreung (Cambodian food), and Tramezzini NYC (Venetian sandwiches). Smorgasburg.com
Smorgasburg
90 Kent Ave. (from North Seventh to North 10th streets)
Williamsburg, Brooklyn
Manzo in Eataly Reopens 
Ongoing After renovations, Eataly's meat-heavy Manzo restaurant now sports a new butcher room, where Eataly guests can order fresh cuts of meat from sustainably raised animals. Meanwhile, the sit-down menu highlights local farms and producers, and a special nose-to-tail item featuring a different cut of pork or veal each day. On April 21, the entire marketplace will showcase Manzo's reopening, with a tasting event of cooking demos and food stations scattered throughout. $95 to $110. Eataly.com 
Eataly Flatiron
200 Fifth Ave. (on 23rd Street)
Flatiron
Black Truffle Burger at Porter House

Through May Truffle purveyor Urbani Truffles and meat purveyor Pat LaFrieda have created a custom beef patty blended with black truffles to be served at Porter House Bar and Grill. The patty comes stacked with fontina cheese, braised beef short rib, and red onion jam on a brioche bun and is available for lunch and dinner. PorterHouseNYC.com
Porter House Bar and Grill
10 Columbus Circle (between 58th & 60th streets)
Fourth Floor
Columbus Circle