Navigating narrow streets and dealing with angry passengers are only part of a bus driver's daily routine. Facing rush hour traffic and discourteous drivers—along with spending the bulk of one's waking hours on the road—can be wearisome.
But Steve Coulson, a MiWay public transit driver in Ontario, Canada, has managed to look on the bright side of life throughout his career. Keeping apathy at bay, he takes an active interest in public safety on the roadways.
Coulson has been driving a bus in Mississauga for 10 years.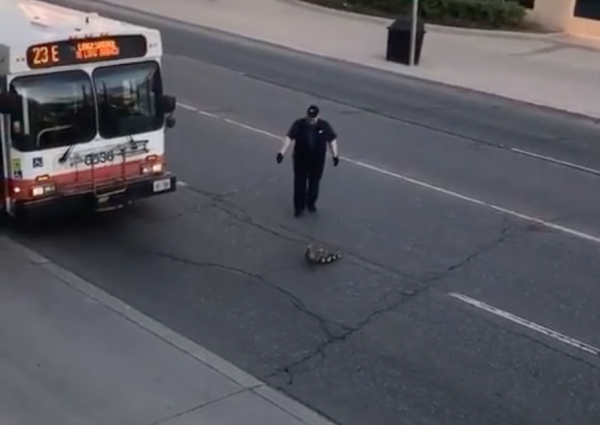 The veteran bus driver has seen a lot over his decade of experience. He's learned to take the sound of honking cars and road rage from other unruly drivers in stride.
That's why he didn't hesitate when he saw a helpless family trying to cross the street at 6:30 a.m. one day recently. A mother duck and her 15 babies were trying to get to the other side of the road, and he knew he needed to help.
"They were adorable," Coulson said to Mississauga.com
The driver worried that the mother, who appeared frazzled and confused by the commotion of traffic, was going to march her ducklings across the busy thoroughfare and to their demise.
"I just couldn't let that happen," he said.
Coulson stopped his bus, stopped traffic, and helped the duck family cross the road.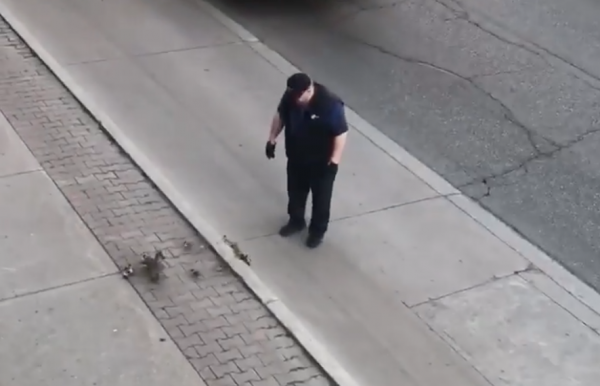 As heartwarming as the gesture might have been, that didn't stop a symphony of car horns. The ruckus was loud enough to catch the attention of Jason Hawksworth, who could see the entire incident from his apartment window.
"I thought, 'I have to videotape this. This is just priceless,'" he said to Mississauga.com.
Hawksworth captured Coulson's act of kindness on video, and said it was the unexpected boost he needed to start the week.
"It was just a nice thing to see. It was a good way to start the week, that's for sure," Hawksworth said.
After the duckling family was safely across the street, Coulson hurried back to the bus. When he stepped inside, he was greeted by applause by a number of his passengers.
"A couple of people stood and gave me a standing ovation," Coulson said.
The ducks eventually made their way safely to Lake Ontario.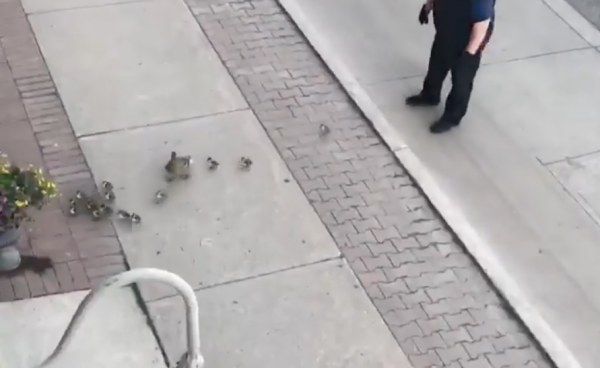 Hawksworth followed the ducks and saw them reach the the lake safely. They crossed the street, turned the corner and waddled south toward St. Lawrence Park and Lake Ontario.
"She (the mother duck) knew where she was going," Hawksworth said.
Several passengers thanked Coulson as they arrived at their stop and exited the bus. But the driver didn't think anything of his acts—he'd done it before, and would do it again.
"I've done it for geese, an injured dog, I've even done it for elderly people," he said.