Edible Schoolyard, an organization that provides gardening and cooking classes to New York public schools, will be hosting its annual benefit gala on April 24. The chair of the event, chef David Chang, has assembled a lineup of top chefs who will each prepare a unique four-course meal for an individual table of guests. Among the chefs are Greg Baxtrom of Olmsted, Fredrik Berselius of Aska, Alexandra Raij of Txikito, Eli Kaimeh of Per Se, Joseph "JJ" Johnson of Minton's, and Ryan Hardy of Charlie Bird. Some sweets makers will also be showcasing their crafts at the dinner, including Nicholas Morgenstern of Morgenstern's Finest Ice Cream. Mixologist Dave Arnold will be providing libations.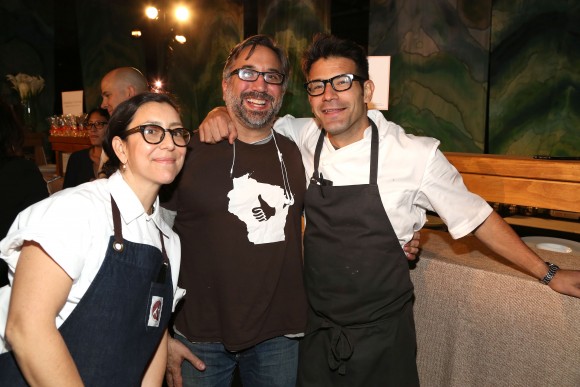 Each year, Edible Schoolyard teaches more than 2,800 students. The organization focuses on nutrition and health through hands-on classes. Last year, its teaching gardens, where students learn to tend to crops, produced 1,534 pounds of food in the form of 97 crop varieties, according to the organization's website. Parents reported that their children ate more healthy foods at home after completing the classes.
The gala will feature garden-inspired décor designed by firm Van Wyck & Van Wyck. $1,500 to $5,000 per person (table packages available).
Monday, April 24
6 p.m.
Metropolitan West
639 W. 46th St. (at 12th Avenue)
Hell's Kitchen
EdibleSchoolyardNYC.org