Like many young people, Amanda Dietz, of Vicksburg, Michigan, was in a tricky place financially. The college graduate was struggling with her student loan debt,  not sure how or when she'd be able to pay it all back.
But she had a fantasy that one day, it would all just vanish somehow. Last week, Dietz was giving a speech about her student loan debt, and she shared her dream with the audience.
"I told the audience how wonderful it would be to win the Lottery to wipe all of my debt out at once," Dietz recalled.
It wasn't a serious financial plan, just a nice daydream we all have from time to time. But however unlikely it was, Dietz decided to buy a lottery ticket. On the way home from her speech, she pulled into a Speedway.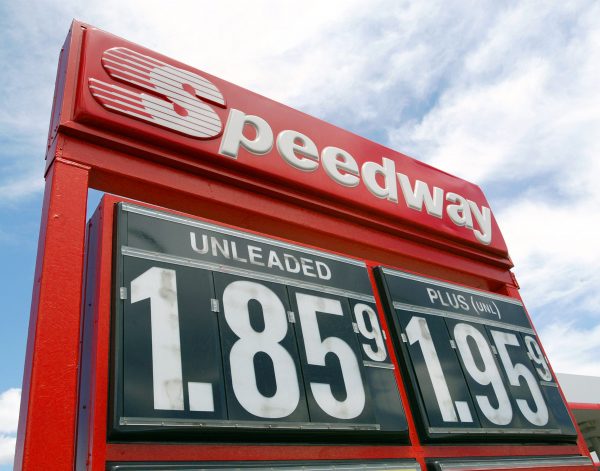 She asked the gas station clerk what "ticket had been lucky," but something told her to ignore the man's suggestion when another ticket caught her eye.
"I love bingo tickets, so I decided to buy the new Multi-Prize Bingo game," Dietz said.
The Michigan Lottery scratch-off, just released this October, cost $5 and offered prizes anywhere between $5 and $300,000.
Dietz decided to try her luck, but wasn't in any rush to scratch off the whole ticket just yet. She decided to have fun and take her time playing the game over the week.
But a few days later, Dietz played one of the cards and realized she had won $100.


Dietz was thrilled—it wasn't the jackpot, but it was a big return for a $5 scratch-off.
But when Dietz returned to the Speedway, the clerk scanned the ticket and told her she would have to call the lottery office—because the ticket was a "big winner."
Still thinking she had only won $100, Dietz was skeptical. "I didn't really believe it because I don't have that kind of luck," she recalled thinking.
But a call to the lotto office turned that attitude around.
She didn't win $100—she won $300,000!
Dietz kept the ticket close—and a few days later, went to the lottery office and claimed her prize.
Of course, Dietz knows the first thing she's going to spend that money on: finally paying off those student loans. The remarkable coincidence wasn't lost on her—she recalled how she had been speaking about winning the lotto earlier that same day.
"And now here I am," Dietz told the Michigan Lottery. "It's incredible."
It was like fate. Not only has she paid off her loans, but she has more than enough left over, which she plans on investing—and maybe taking a cruise vacation for herself, too.