When it comes time for buying Christmas gifts, more and more people depend on online shopping and deliveries. While most people don't miss the unruly crowds and long lines of the brick-and-mortar stores, some people find themselves missing the human interaction involved in in-person shopping.
But one Mississippi woman has found a way to get the best of both worlds.
Tiffany Judd is a busy woman, the kind of person online shopping is perfect for.
"I do all my Christmas shopping online," Judd told Inside Edition. "I have two small children and work a full-time job, so going out to stores is just not something that is convenient.
"UPS and FedEx people are at my house probably every day."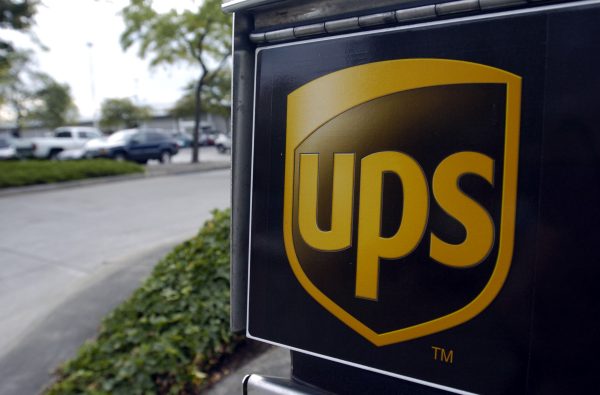 But not only does she depend on these delivery drivers for Christmas magic, she has a personal connection with them as well. Both her husband and brother work at FedEx and UPS, respectively, so she knows how hard the job can be this time of year.
So she decided that with all the delivery people coming to her door this month, she'd find a way to thank them for their hard work.
"I thought it would just be a nice gesture to give something back."

So while she was usually at work when the deliveries were made in the morning, she found the perfect way to treat the drivers:
Leaving out snacks for them on her doorstep!
Just like kids leave out cookies for Santa when he delivers presents, Judd left her present-delivery workers treats like Little Debbie snack cakes, crackers, and water.
And thanks to her doorbell security camera, she gets to watch their priceless reactions from work.
One driver notices the snacks, realizes they're for her and takes them, giving a friendly wave to the camera as she walks back to her truck for another delivery.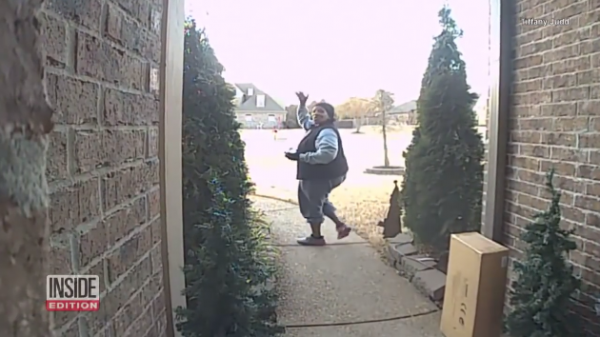 And a young delivery driver is thrilled when he sees the snacks left out for him and runs up to get them. When he sees the camera, he takes the opportunity to show his gratitude to the homeowner.
"I just see this guy's face on the camera and I guess he knew about the video camera," Judd recalled.
"He was really ecstatic when he came up on the porch and saw the treats and then took the time to actually lean down, get into the camera and thank us for leaving those snacks out there."

For Judd, it was an easy, simple way to thank these delivery people who work hard to make Christmas happen for countless strangers. And it makes her day to know that the little things really do make a difference:
"This time of year it's nice to give to give back to others," she told Inside Edition.
"It just made me feel good that he was excited about that."