Tinder, the hugely popular swipe-based dating app, has grown into more than just a way to match with nearby singles—it's become a phenomenon, one that it seems like everyone wants in on, even the spoken-for.
That's the case for an 18-year-old named Aline, a freshman at Oswego University, who's dabbled with the app in the past, although she didn't take it as seriously as many users.
"I feel like people just make a Tinder just for an ego boost," she told Buzzfeed News.

But like many users, she found the app was also strangely fun and addicting, even when she got a boyfriend and was no longer interested in mates.
She wanted to find a reason to use Tinder while still making it clear that she wasn't interested in dating.
So she made a new profile, using a very unusual alter-ego:
A lamp.

The opportunity to rejoin the fun came when Aline found out her cousin, Ariana, had an old lamp she was trying to sell. So in a win-win situation, Aline decided it would be funny to try to sell the lamp on Tinder.
"Not looking for hookups, just to sell my lamp," she wrote in the inanimate object's dating profile.
"Serious inquiries only."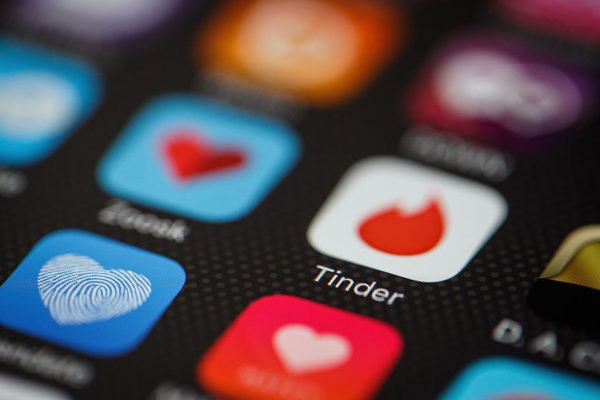 And soon enough, that lamp was getting matches left and right—enough responses to make the site's real, single users very jealous.
"[I] got so many matches and messages that it crashed my phone and sent it into a crash loop," Aline wrote in a tweet.
But Tinder can be a strange place, and even though Aline was pretty clear about what she was looking for, that didn't stop the desperate lonely hearts on the app from looking for love, even with a lamp:

Apparently this was a really good lamp, because the going price reached $90.
That didn't stop people from making some pretty strange trade offers:

But amazingly, she found a buyer—who even offered more than she was asking for.
A user named Joseph really, really wanted this lamp, agreeing to pony up $125, well above the asking price. Aline very seriously took him up on his offer:

But according to Buzzfeed, the deal didn't go through—Aline, quite reasonably, didn't want to meet a stranger in person, and the buyer lost touch after she declined. In other words, Aline truly got the full Tinder experience.
She might still have the lamp on her hands, but she got the fun she was looking for, and we all got a good laugh out of reading her responses. Her post on Twitter has currently been shared nearly 4,000 times with over 12,000 "likes."
Like so many Tinder users, the lamp never quite found the right person, but hopefully it doesn't give up on love. Maybe try OkCupid next.
I made a tinder to sell my lamp and got so many matches and messages that it crashed my phone and sent it into a crash loop. It's cool though, I sold it. thanks Joseph. pic.twitter.com/EP0cIjS2WN

— Aline (@AlineLaReine_) December 10, 2017