Professional hockey players are some of the toughest athletes out there. It's not uncommon to see two players from rival teams stop in the middle of the ice, throw off their gloves and duke it out.
Team rivalries can get intense—but off the ice, it turns out, there's nothing but love.
That was the case for one hockey tough guy who, when faced with a drastic emergency, counted on the kindness of his opponent.
Pierre-Cedric Labrie currently plays left wing for the Milwaukee Admirals AHL team. But his life at home was set to be even more exciting at the start of the New Year—he was expecting a baby with his wife, Jana Pieuze-Roy.
But an upcoming birth is a tricky situation when you spend a lot of time away on the road. Last weekend, he was set for a four hour trip with his teammates for an away game against the Grand Rapids Griffins.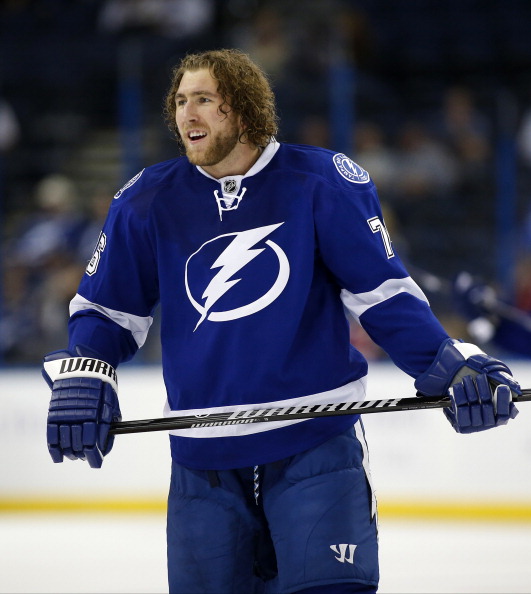 He was wary about being away for so long, but despite some cramping his wife insisted that everything would be fine while he was gone.
"I'm like, 'Tell me right now. I'll stop the bus and get a ride from here,"' Labrie recalled to the Milwaukee Journal Sentinel. "She said, 'No, I'm going to be fine.'"
 The team arrived in Grand Rapids, and Labrie was asleep by midnight—until he was woken up by a call from his wife.
She was going into labor.
It was a worst-case scenario: there was seemingly no way to get back in time to see the birth of his child. The next flight that would bring him close to home wasn't until 6:30, and that was with an additional 90 minute drive. A direct drive would be faster—but Labrie didn't have a car, and due to a combination of a bad storm and New Year's Eve parties, no cabs or limos were available.
Desperate and about to resort to hitchhiking, Labrie woke up one of his teammates, Mark Zengerle, who used to play for the Griffins. He hoped that with his local knowledge he'd be able to suggest a solution. And Zengerle came through—suggesting turning to one of their would-be opponents for help.
"He's like, 'There's a guy on the other team. He's a really good guy.'"
That good guy was Tom McCollum, the backup goalie for the Grand Rapids team.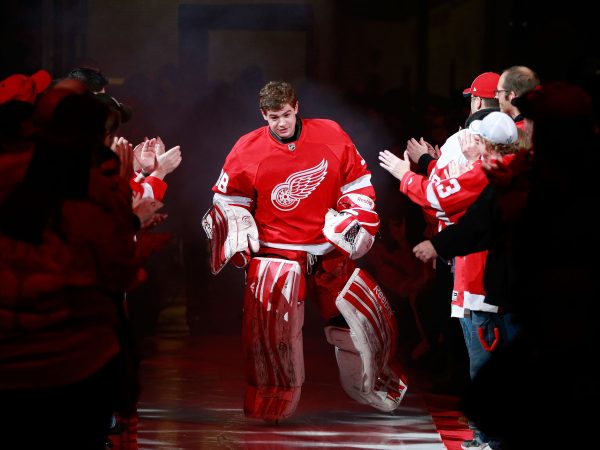 The Griffins were still on their way back to their home city—McCollum was watching a movie on the bus when he got a surprising text from Zengerle.
"It was kind of funny the way he said it," McCollum recalled to the Journal Sentinel. "He was like, 'Hey, I've got a question; it's totally cool if you say no.'"
But the goalie didn't say no, and was eager to help—even though he had never actually met Labrie, save for a few encounters on the ice.
"He's one of those … you can just tell he's an honest hockey player," he explained.
"Especially the tough guys, they always seem to be the nicest guys off the ice."
It worked out perfectly: McCollum wouldn't be needing his car for a few days anyway, and while he wasn't at home his house was right across from Labrie's hotel room. Labrie hit the road with his hockey rival's car, a Ford F-150 perfect for handling the heavy snow along the way.
But at this point nothing was going to stand in this new dad's way, and eventually he made it back to Milwaukee—just in time.
"Got to the hospital at 6:15," Labrie said. "And deliver the baby at 6:54."

Everything was a success, and Labrie and his wife had a baby boy named Lionel.
Labrie and McCollum briefly met for the first time Wednesday when the Admirals once again faced off against the Griffins. Labrie returned the car, which he refilled with gas and had it washed.
McCollum declined Labrie's offer of money—he was just glad he could help.
"I was happy to be able to facilitate the situation," McCollum told the Journal Sentinel.
"I was more than thrilled when he texted me that he made it in time."