Springtime is the season for newness and vitality. As the winter thaws, those looking for love busy themselves by getting out and about and meeting people.
Senior citizens are no exception. The Somerby Sandy Springs retirement community in Sandy Springs, Georgia, wanted to create a welcoming environment for the elderly who were seeking companionship.
The solution? Speed dating, of course.
Renee Weiss, 80, and Miles Miller, 92, were looking for love at the Somerby Sandy Springs retirement community.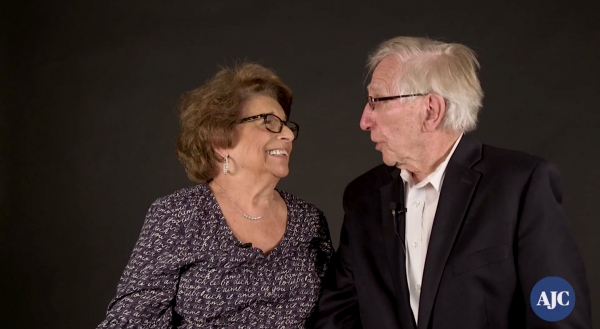 In October 2017, the first ever speed dating event was hosted by the retirement home was a well-attended success. Even if it didn't result in everlasting love, the goal was to host a night of companionship and conversation.
Renee Weiss had been widowed for the last five years following a 56-year marriage. She hadn't dated anyone since, and up until she met Miles Miller, had no interest in doing so.
"I met Miles at the senior speed dating. I was sitting at table number three and it was his turn to come to table number three," Weiss told the Atlanta Journal-Constitution.
Their conversation was natural and full of laughs for the four minutes they were allotted until the whistle blew to change tables again. Each expressed interest in speaking again, and at the end of the event were given each other's phone numbers.
"And you had a little piece of paper in front of you, and if you said you sort of liked a guy and he liked you, you put a mark there. And at the end, we both liked each other. Then he called and we went to dinner," she said.
The two began to see each other regularly on weekends, and spent a lot of time talking on the phone.

"I left my name and address. I called and she called … We finally got together and it has been fun ever since. It's been real nice. She's the best," Miller said.
The two lovebirds enjoy trying new restaurants together, and admit that they are aware of how much others enjoy seeing them together.
"When I make a reservation, I usually go to Open Tables to make the reservation. They have a little spot for a comment and I always put down a little thing saying, 'two seniors in love.' That seems to get their attention," Weiss said.
Weiss and Miller recently returned from a seven-day West Caribbean cruise and are as enamored with each other as ever.
The playful couple said they enjoy each other's company, and it has given them reason to make plans for the future.

"The interaction between us, doing things together instead of staying home staying sorry for ourselves and so forth," Miller said. "To get out and do something, and plan ahead. If you don't plan ahead, you are not living."
Weiss appeared to be just as taken with Miller, saying he was a pleasure to be with, and praising his intelligence.
The two continue to see each other and speak on the phone at least twice every day. They are able to have fun regardless of whether they are feeding ducks, out on a walk, or watching a movie.
"We just have fun and we enjoy each other and we look forward to seeing each other," Weiss said.
Watch their interview in the video below: