As a parent, you never want a teacher sending a note home with your child. Leaving it to the open house to discuss how great your kid is, teachers typically only send a letter home with a student if there is a problem.
Naturally, when Rylan got into his mother's car after a day of school and it looked like he'd been crying, she asked him what was wrong. He pulled out a letter that his teacher had sent home with him, and her heart sank.
Conventional thinking would suggest Rylan wasn't doing his homework, or was getting in trouble with the other kids.
But that wasn't the case at all.
Rylan's teacher could tell that all of her students were feeling a high degree of stress ahead of their ISTEP and IREAD standardized tests.
She handled test stress in an unconventional way.

Rylan was preparing to take his ISTEP and IREAD standardized tests. These test are the tools that the public school system uses to determine the success to each student, teacher, and school.
With so much stress placed on the outcome of one exam, many students under-perform. Whether a result of stress, nervousness, or anxiety, some kids are poor test takers. Low scores often label them in ways that can be detrimental to their development, and have the reverse effect than the one intended.
That's why Rylan's teacher wanted all the kids to know that their worth isn't tied to this test.
The letter that Rylan's teacher sent home is touching, and reminds the kids that they are each unique; they are more than just a number on a test. "These tests do not define you," the letter says.
"They do not know that some of you speak two languages, or that you love to sing or draw. They have not seen your natural talent for dancing. They do not know that your friends count on you to be there for them, that your laughter can brighten the darkest day, or that your face turns red when you feel shy."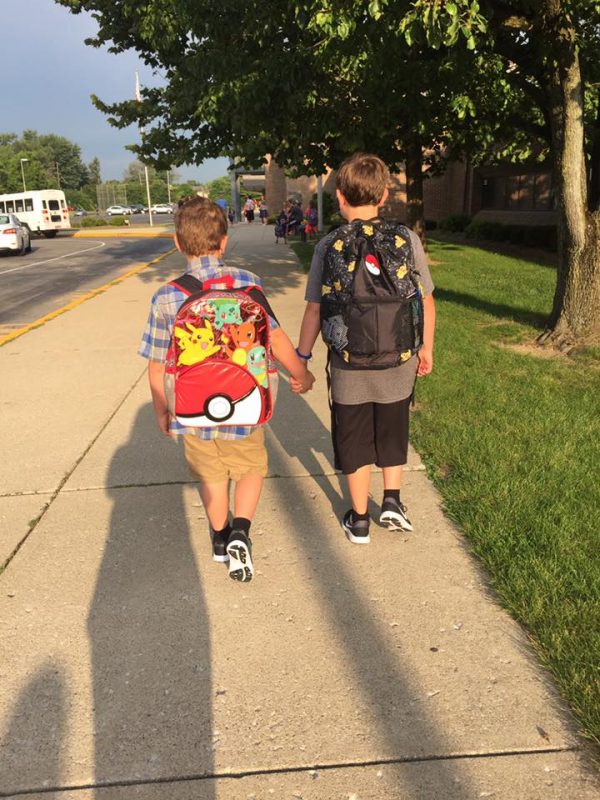 "There are many ways of being smart. YOU are smart! You are enough! You are the light that brightens my day and makes me happy to come to work each day.
"There is no way to 'test' all of the amazing and awesome things that make you, YOU."
In the letter Rylan's teacher wanted all of the kids to know that their value wasn't tied to their performance on a single test. "You are enough!" the letter says.

Rylan's mother, Abby Martin, posted the letter on her Instagram after she read it. Just like Rylan and Abby were moved to tears, so were countless others who saw the letter.
Too often. achievement and worth is focused on production, outcome, and statistically verifiable data. It can have a soul-sucking and discouraging effect on students who struggle to find success by conventional measurements.
"We need not just more teachers like her, but also more people like her in the world," Martin commented on her Instagram post.