Kids ride their bikes to school, lock them up during class, and ride them home at the end of the day. For most, this process goes off without a hitch.
But occasionally, there is a bicycle that becomes a casualty.
One of the biggest problems when a bike gets destroyed is that it has to be replaced. There is no insurance, so the cost of replacement has to come out of the owner's pocket.
So when 8-year-old Edson left his bike locked up at Meadow Elementary School overnight, and  arrived the next morning, to find it was beyond repair, and he didn't believe it at first.
"(Edson) looked at it and he didn't understand what had happened," Principal Carolyn Johnson said via Fox 13 Salt Lake City. "He came in several times yesterday, just wanting to look at it."
Edson figured he was going to be without a bike for a while.
Eight-year-old Edson left his bike locked up at school overnight. Teenage kids who were on campus after hours intentionally destroyed it.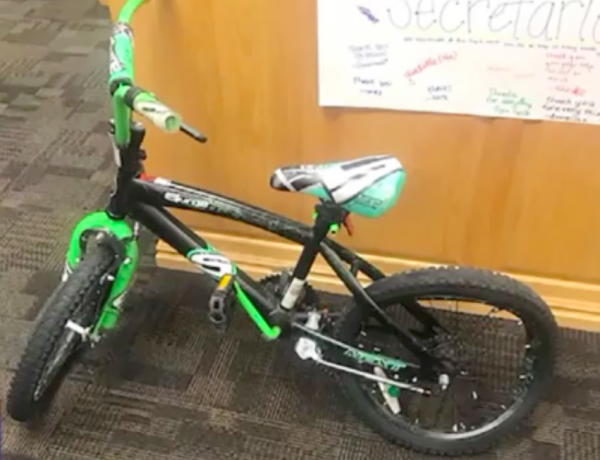 Surveillance footage caught a group of teenagers throwing the bike against a brick wall repeatedly.
"The tires were all mangled, the spokes were out," Johnson said. "There were no reflectors. All the reflectors were on the ground outside. The handlebars were upside down. The chain was partly on the ground."
Searching for an answer, Edson thought it might have been the cold weather that mangled the bike. When Johnson assured him the cold wasn't to blame for destroying his bike, she called the police.
When police arrived at the school, officer Brian Crosby realized the bike couldn't be fixed. Looking at the surveillance footage didn't offer any good news either.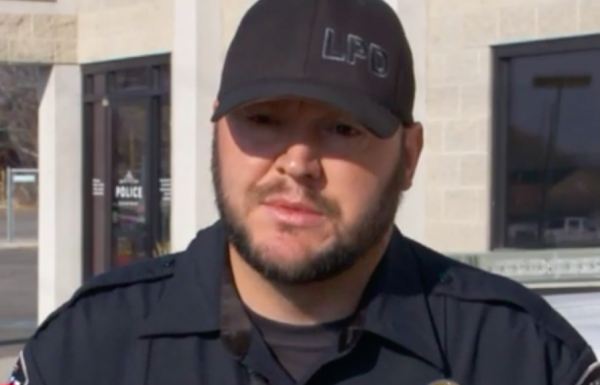 Principal Johnson showed Crosby the security footage hoping that he'd be able to identify those responsible for wrecking Edson's bike. No luck. Despite it being clear what was happening in the video, it was impossible to identify any of the individuals. They were on school grounds after hours, and the footage was too dark.
With nothing left to do but carry on with the day, the responding officers left the school. Edson went back to class, and Principal Johnson went back to her office.
So she was surprised when Crosby, who'd departed only minutes ago, returned and wanted to speak with her.
Officer Crosby wasn't ready to wash his hands of Edson and his bike.

He wanted to buy him a new one.
Along with six or seven other officers, they raised $70 to buy Edson a new bike.
"We have the mentality of trying to give back as best as can," Officer Crosby said. Once they purchased the new bike, they went over to Edson's house to give him a big surprise.
"He sat on it. He loved it. Yeah, it was cool," Crosby said. Normally very shy and hesitant to speak, Edson expressed to KSL.com how much he appreciated the kindness of officer Crosby and the rest of the police department.
"I thank the cops because they always do good stuff to people," Edson said. "And they always just protect people and they always keep everyone safe."
Crosby, who is relatively new to the police force, left a career in accounting because he wanted to make a difference in peoples lives. There is no doubt he did that with Edson.
"Stuff like this is what it's all about," Crosby said.