Teenagers often tend to get a bad rap. There are a number of different preconceptions about them, and very few of them are nice.
But painting large swaths with one brush is never wise. People aren't one size fits all–even teenagers.
There's no better proof of this than what two teens in Taylorsville, Utah did on their way home from school. They hadn't even left the premises before their morals and integrity were challenged.
Jordan Cox walked out of class and was making his way towards his car in the parking lot. School was over, and he was headed home.
That's when he spotted a wallet sitting on the curb. Jordan Cox called over his friend Crosby Bringhurst to look at the wallet he'd just found.
Inside of the wallet was $2,700 in cash.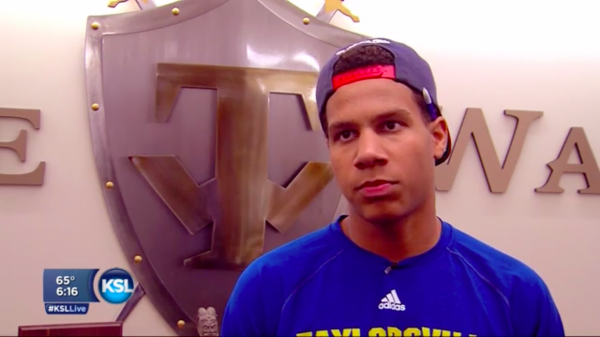 Along with the huge wad of cash, which was in $50s and $100s, was a stack of credit cards. Nobody was watching, and if they had decided to go on a shopping spree, nobody would have known what had happened.
However, the discussion as to what they should do with the money was brief.
"It was a lot of money," Bringhurst said to KSL. "We were just like, 'I can't imagine losing that.'"
"Crosby said it wouldn't be right to take it, and that's why we ended up returning it," said Cox to KSL.
The students marched back to the school office to turn the wallet in, and they were met with another surprise.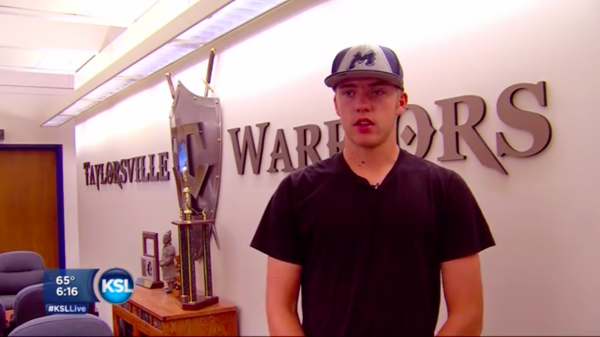 The two students hadn't noticed a man pacing around the parking lot, frantically crouching and looking in every crack and crevice.
When they handed the wallet over to the police officer in the office and explained the situation, he was already fully aware.
The man to whom the wallet belonged had been at the school picking his child. The money in his wallet was for paying the rent on his family's home.
"It would be pretty messed up to take someone's rent," Cox said. "I just wouldn't feel right about it."
Their remarkable honesty didn't go unnoticed. They received $100 each and were honored by the city.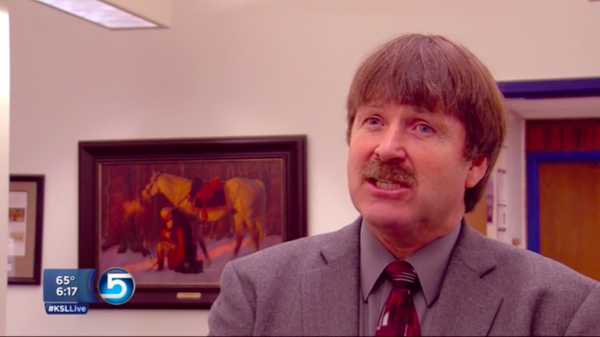 "Everyone just says they're proud of what I did and we got honored at City Council," Bringhurst said.
Their integrity was commended by the city as a whole, but Garrett Muse, the principal at Taylorsville High School, was even more proud of his students.
"This demonstrates the character of these young people as they represent our school, themselves, their parents, their community, our district, Taylorsville High School, so I'm very proud of them," Muse said to KSL.
The boys were asked if they would do anything differently if they found another wallet with thousands of dollars in it. Both said they felt like they did the right thing and would do it all over again.