Our world can appear dangerous, cruel and uncaring sometimes, especially with American entertainment and news fixated on spectacle—and there is no better spectacle than violence. 
But beneath the tumult, the reality is far sweeter and more heartwarming; every day there are good people doing their part to make the world a better place.
And sometimes, it doesn't take a superhero to put smiles on faces—all it takes is to be someone's friend.
It was very hot when teenager Louis Jordan spotted a woman in a wheelchair baking in the sun.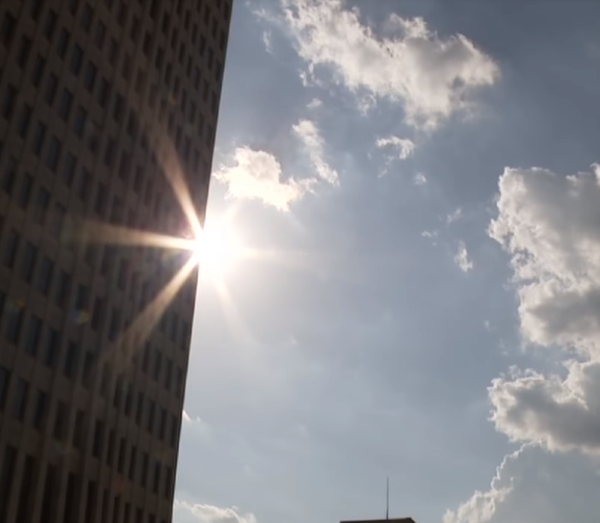 Some time ago, Texas resident Louis Jordan was in Houston's downtown area waiting to pick up his mother from work. Due to the heat, he was waiting in his car.
"It was unbearably hot," Louis Jordan told ABC13 Houston. "I wouldn't want to be out there in the sun."
Yet that was when he spotted a stranger in a wheelchair set out in the sun.
Fortunately for the woman, it was good luck that Jordan spotted her. Being an uncharacteristically selfless soul, he felt instantly compelled to do something to help her.
Jordan grabbed an umbrella and started chatting with her.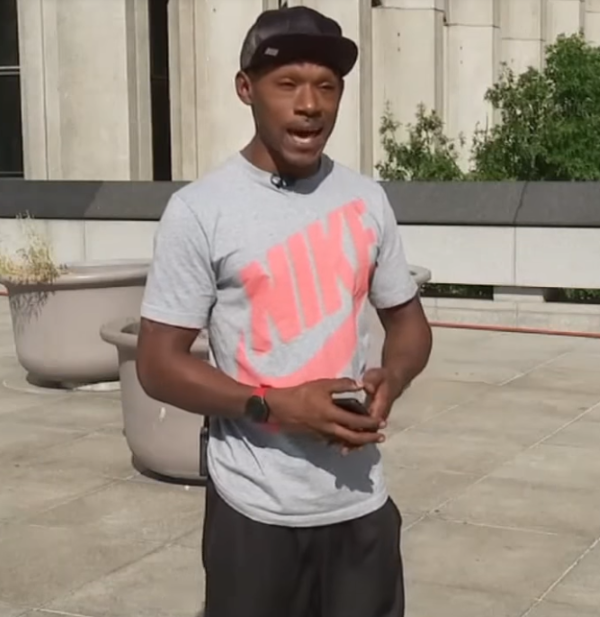 So, he got an umbrella from his car and walked up to the woman in the wheelchair. They got to chatting—Jordan discovered that her name was Michelle, and she was waiting to be picked up. 
"Come to find out, it was going to be a little longer for METRO Lift to come and get her," Jordan told ABC13 Houston.
They ended up waiting and chatting for around 45 minutes and all the while Jordan shielded her from the beating heat of the sun's rays.  
"We laugh, joke," Jordan told ABC13 Houston. "She's in a book club. Come to find out, she likes pork chops."
When his mother saw them together, she snapped a touching photo that went viral.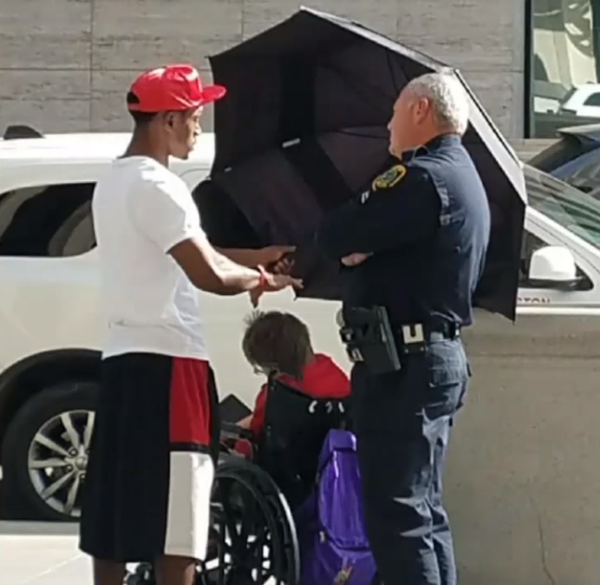 As they talked, Jordan's mother, Bernette Botts, saw them together. Filled with pride at her son's good deed, she snapped a photo and posted it to social media.
Unsurprisingly, many people felt inspired by Jordan's act of kindness, and the photo was shared all over the internet. 
"He's just full of surprises," Botts told ABC13 Houston. "I am one proud momma."
But that was not all—what started as a random act of kindness spawned a beautiful friendship. Whenever Jordan saw Michelle waiting in the sun, he grabbed his umbrella and jumped at the chance to chat with her.
"I pray that God allows me to be used every day."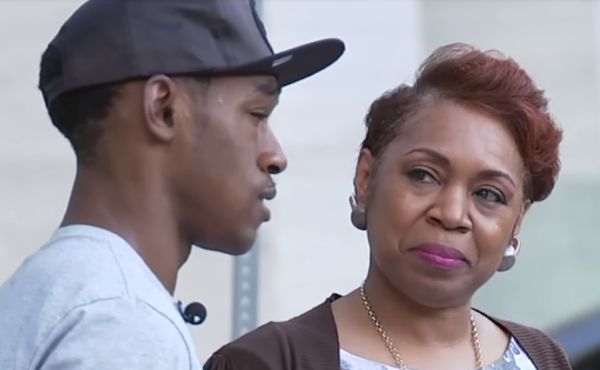 This was not the first example of Jordan's selflessness. During Hurricane Harvey, he stepped up to rescue his grandmother.
"She was trapped inside, four feet of water, no power," Jordan told ABC13 Houston.
"He called me back from my mom's and said, 'I got her,'" Botts said.

However, while his latest act of kindness might have surprised and motivated people all over the country, Jordan thought there was nothing extraordinary about what he did.
"I pray that God allows me to be used every day," Jordan told ABC13 Houston. "I've been down and out so much. I've been that person."
Watch the full story below: