Being a mother might be the toughest job on the planet, and being a single mom, even tougher. On top of pulling double-duty at home, providing for a child often means a hectic work schedule. Many mothers are plagued by stress, constant worrying, and questions about whether they're doing a good job raising their children.
Single mother Teresa Adams from Virginia was no exception. She couldn't help but wonder if she'd taught her son how to "be a man." But all of her concerns were put to rest one day in 2015 when Tommy Adams abruptly said, "Mamma stop the car." She was worried something might be wrong, so she obliged and immediately pulled over.
Teresa Adams had no idea why her son asked her to pull the car over.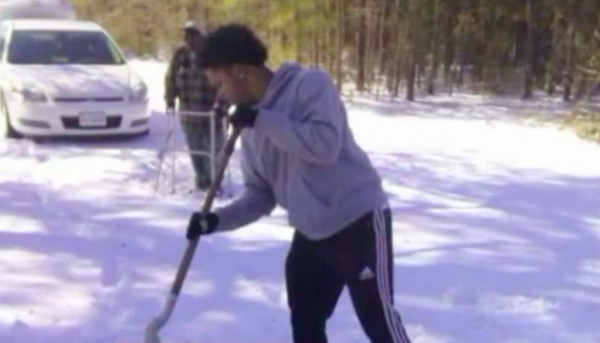 As they were driving home from the DMV, 18-year-old Tommy noticed an elderly man with his walker in one hand, and a snow shovel in the other. A snow plow had recently passed through the street and dumped snow in front of his house, making his driveway inaccessible. Tommy worried that the old man might hurt himself, and wanted to help.
"It made me think he doesn't have good balance. He might fall and hurt himself," Tommy said, speaking with a local news station.  "I told him to get back into his car because it was cold."
The elderly man, Clarence Coleman, was relieved to be offered some help. He accepted, and thanked Tommy for his kindness.
"God bless you," the 76-year-old said. "The world needs more people like you."
It took Tommy only 15 minutes to do what might have taken Coleman hours to accomplish.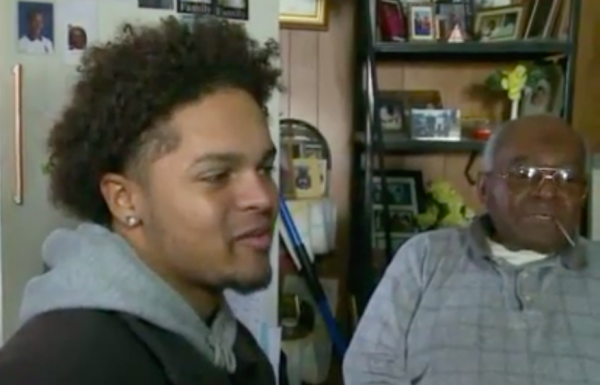 For Teresa, it was all the assurance she needed that her boy was becoming a good man. She had raised two boys by herself—Tommy was the younger of the two.
"I felt proud," she said with a tear in her eye. "Because I've always tried to instill in Tommy, you know, you do a good deed, a good deed will come back to you."
Nobody was more thankful than Coleman that Tommy and his mother happened to be driving past.
"Those are good people. The Lord is going to bless them," he said. "They're going to have good luck as long as they live."
Tommy insists that what he did wasn't anything special.
"Other people who saw him in the snow should have had the decency to stop," he said. "I'm just trying to live life the right way."