When disaster strikes and people are evacuated, sometimes their precious pets get left behind, unable to escape the rising waters, fated to face the wrath of the storm.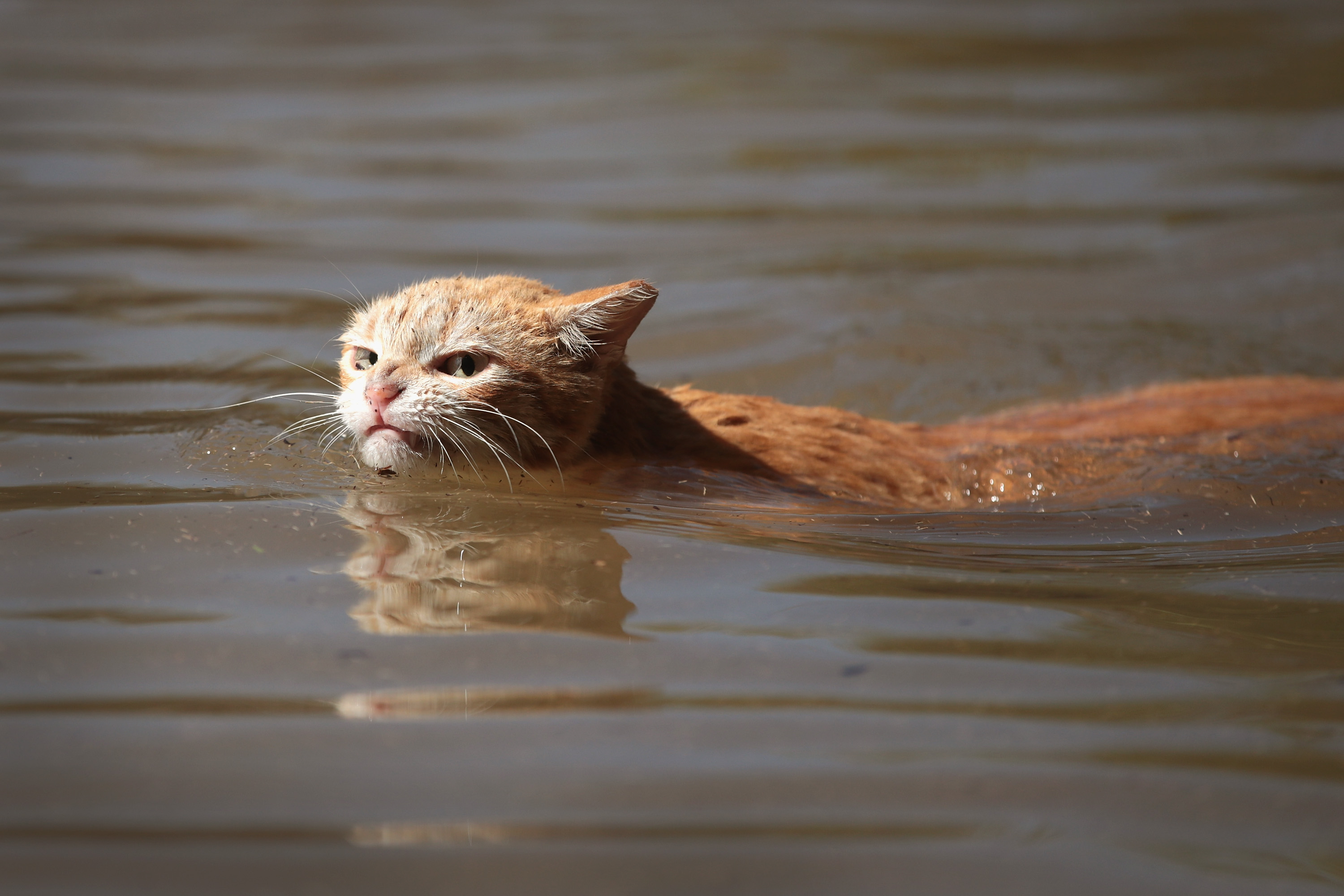 Photos of struggling pets have emerged from Texas amid the rage of Hurricane Harvey–and the hearts of people across the country have collectively been broken.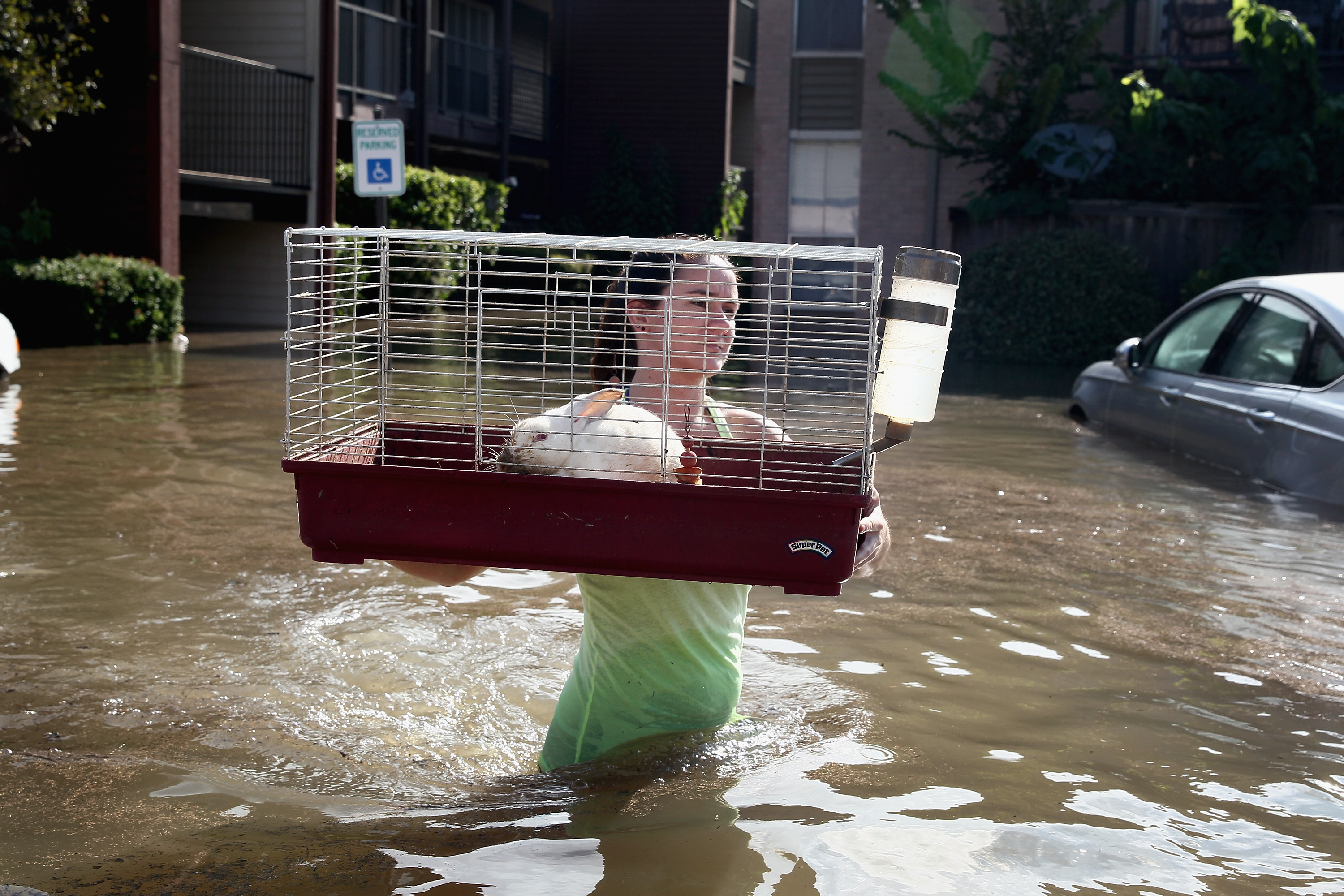 Although many dogs, cats, and even horses have been discovered helplessly sitting in the Texas waters awaiting their doom, some owners were able to make it back in time to rescue their pets.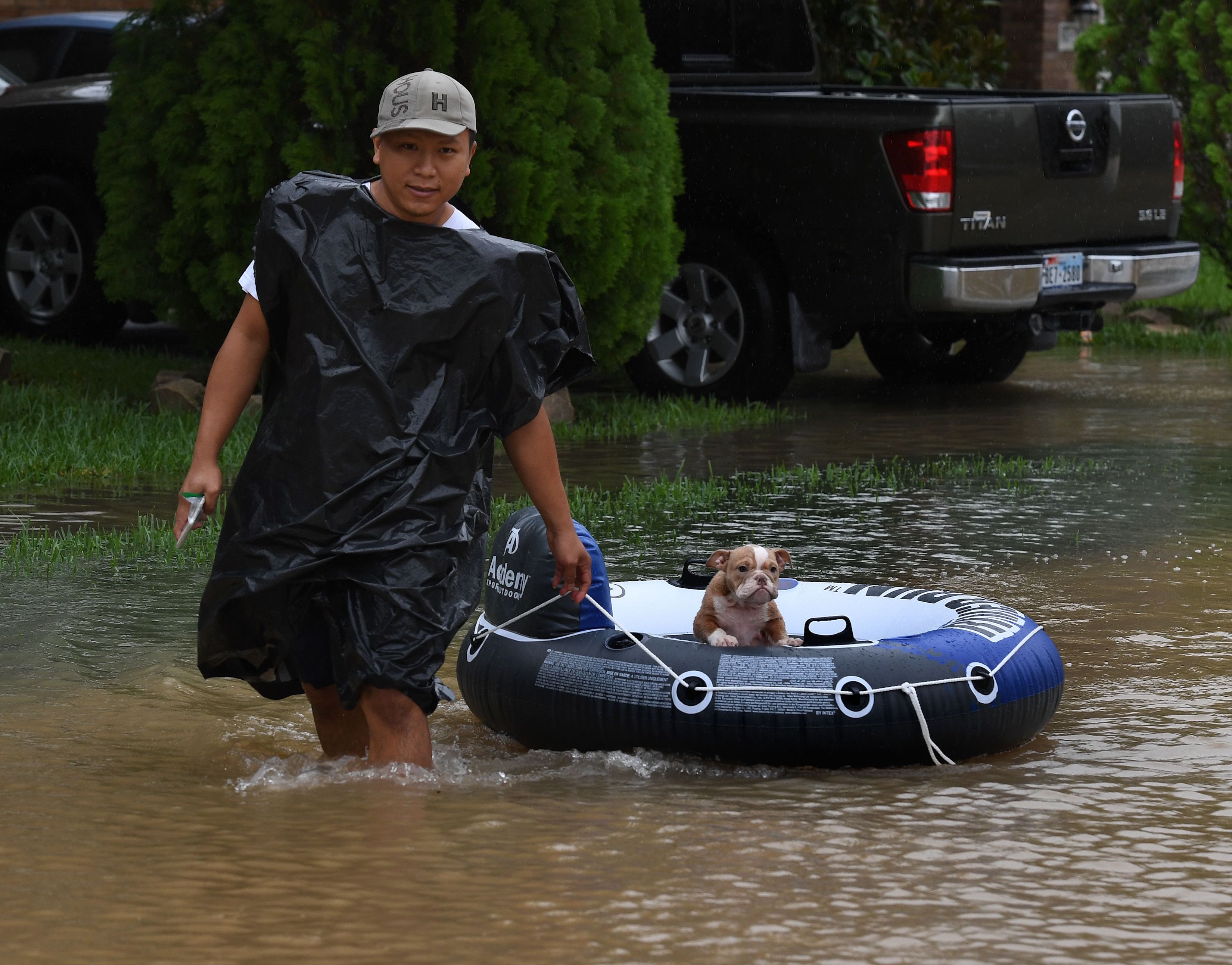 The images of these pets posted on social media have shocked and saddened those keeping an eye on Hurricane Harvey across the country.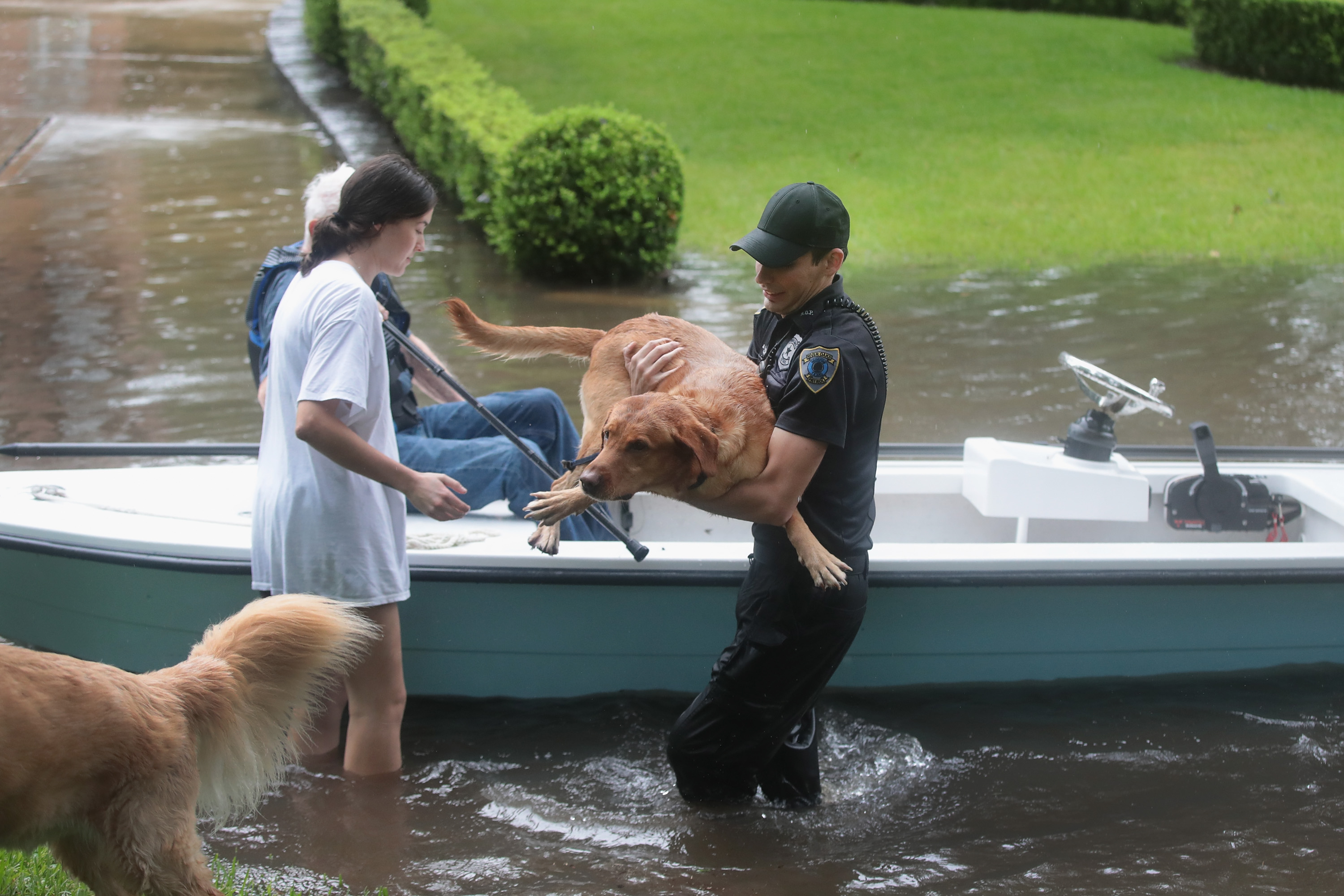 For many Americans, it can be difficult to imagine a life without our pets by our side. Most of us consider our furry friends a part of the family.
Brave fellow Texans have refused to leave the poor animals behind, risking their lives to go in and save them.
Many Texans like Jared Carter and Trevor Mayare didn't think twice and jumped in their boat to search for displaced pets in the surrounding area.
That's when they came across two dogs locked in a kennel on a porch and rescued them.

The owner of this home was forcibly removed, leaving her 30 dogs and cats trapped in the rising waters to await rescue.
Many pets that weren't tied up or caged when the storm hit have become displaced from their families.
Storm tracker Aaron Jayjack posted a video on Twitter searching for the owner of a lost hurricane Harvey dog who had jumped into his jeep. The dog, Cash, was eventually reunited with his owner.
He even tried to jump out of the window and into his owner's arms.
Authorities are pleading with the public to release their pets from locked kennels and tied up on fences, trees, or poles, to give the animals a fighting chance at survival.
Montgomery County Police Chief Stephen Carlisle said, "I promise you, that I will hold anyone accountable that unlawfully restrains their dog in extreme weather conditions….Dogs are your family members, too."
The Red Cross announced that it's doors are open for pets and animals at its shelters. Houston's BARC Animal Shelter has also set up a trailer house displaced pets.
Hundreds of animal shelters between Corpus Christi and La Porte evacuated before the storm, even going as far at Atlanta, Georgia. Texas state director for the Humane Society of the United States, Katie Jarl said "They're getting so many calls for animal rescue and response."
"It's people who stayed behind with their animals, people who left them and now want someone to check on them, and reports of animals chained in backyards," Jarl said.
The Humane Society in Houston is planning to transfer animals from its 300-animal shelter to other locations in order to accommodate the surge of displaced pets expected to come in after waters recede.