When you're driving on a highway there's a number of hazards you can anticipate: uneven surfaces, inclement weather, and debris from a previous accident.
One thing you might not expect to come across is an animal, a live one that is.
On May 20, drivers cruising on Highway 59 near Houston caught a glimpse of something odd.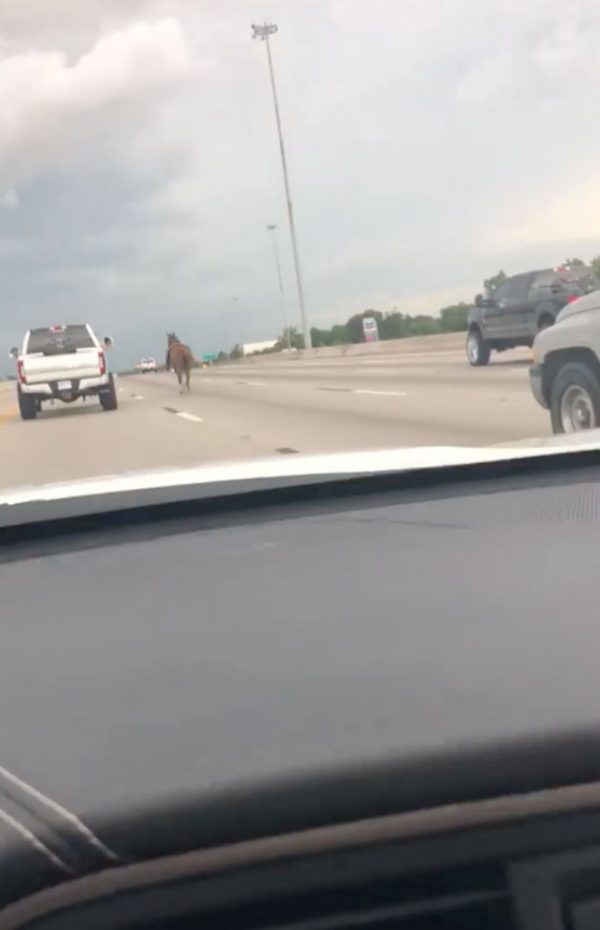 Stephania Lipp and her partner Jesse Mattison had just gotten on the highway in Texas when they spotted something out of the ordinary.
They saw a horse running down the highway.
They couldn't believe their eyes, but knew they had to help the animal.
Lipp started recording as Mattison and another vehicle carefully approached the horse.
"You got her?" Mattison said to the passenger in the other vehicle. "Get out the street with her."
Mattison and another truck worked together to get the horse off the road.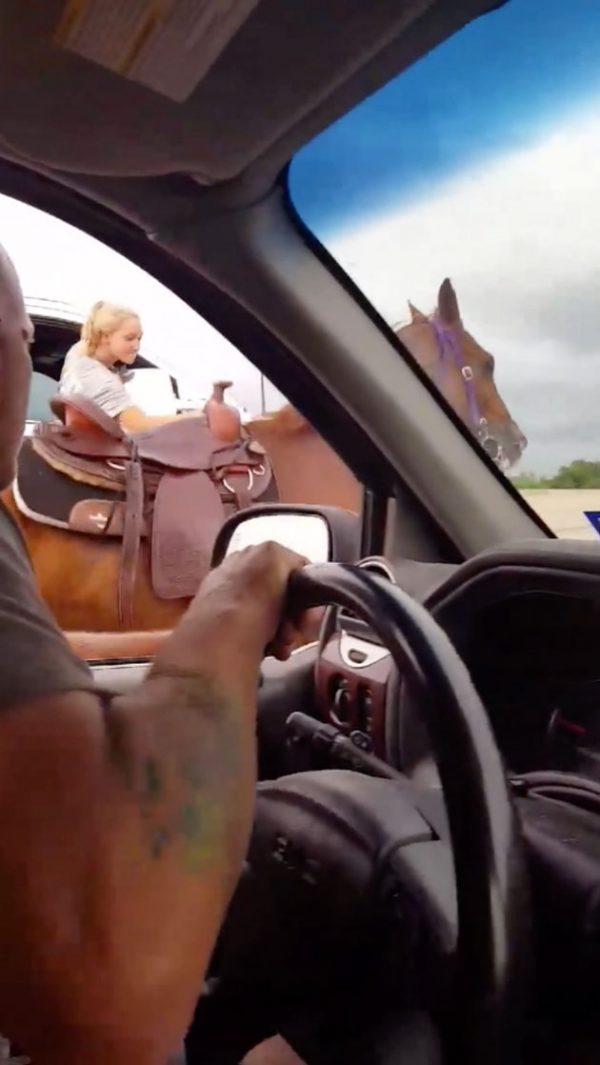 Thankfully the woman in the other vehicle was able to grab ahold of the horse's reigns and slowly direct the horse onto the shoulder.
"They just saved that horse's life," Mattison says.
A vehicle behind the action captured another angle.
Only in Houston you see a horse 🐎 on the freeway trying to get home to watch the rockers 🚀 game ..

Posted by Tomas Huerta on Sunday, May 20, 2018
Reportedly the horse's rider had been with the horse on some nearby trails when he got off of her for a moment. In that short time, the mare suddenly took off.
Lipp wrote on Facebook that once a police officer pulled up to the scene they left, so at the time she was unsure if the horse was reunited with her rider. However, from comments on her Facebook post, it looks like the horse made it safely home to its grateful owner.