Sometimes when parents separate, a child is fortunate enough to gain another set of loving parents. Step-parenting can be a tough job, building a relationship from the ground up with the child. So it is heartwarming when the child and stepparent create a bond and continue as a family.
According to God Updates, Paul and his stepson, Marcus, have a great relationship. He raised Marcus from a young age, and when Marcus had his daughter, Madison, he loved her the same way, as his own.
Paul has been in Marcus's life for a long time, as father and son.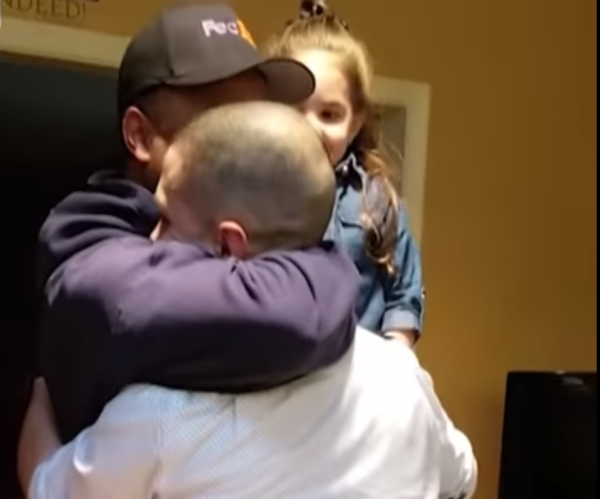 Marcus wanted to show Paul how much he appreciates and loves Paul, so he made the family closer than what they already were.
On the soldier's 28th birthday, instead of asking for a present, he had a very special one to give his step-father Paul.
Madison excitedly presented the gift to her grandpa. She held a black pouch behind her back and told Paul that the gift was "better than money."
He pulls a dog tag out of the pouch and read it: Madison Watson.
Paul is still a little confused, but Madison was so excited, she could not hold in what the dog tag means. She proudly lets her grandpa know that she is officially his granddaughter, in both spirit and name.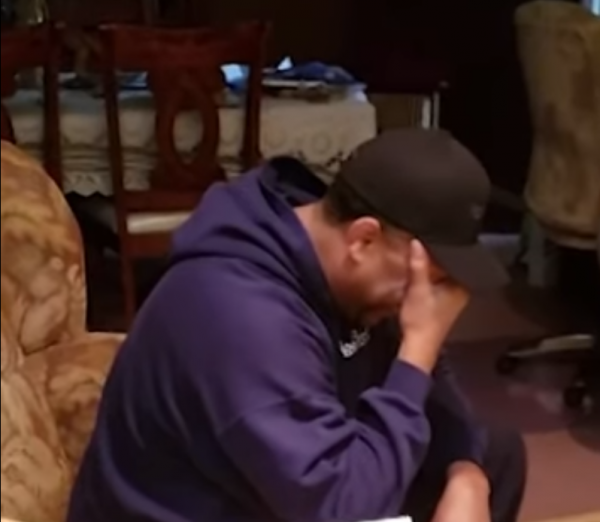 She explained to him that her and Marcus went to the judge to have both of their last names changed to Paul's last name.
"What a birthday present!" Paul was so excited he grabbed Madison and showered her with hugs and kisses.
"This just made my life!" Paul yelled.
Marcus handed him the proof of the petition to change last names. Paul's emotions went from him standing up and hugging Madison, to him happily crying. Marcus chose the perfect gift.