For 85-year-old Ruby Stein, March 21 was a day unlike any other. She was in her car driving back to her home in Akron, Colorado, following a visit with some of her family. Her only companion traveling with her was her cat, Nikki.
Stein's and Nikki's lives were changed forever when Stein accidentally made a wrong turn.
"I don't understand what happened," Stein shared with The Denver Post. "I thought I took a right turn."
20 miles later their car became stuck in the mud on a dead end rural mountain road with no one in sight.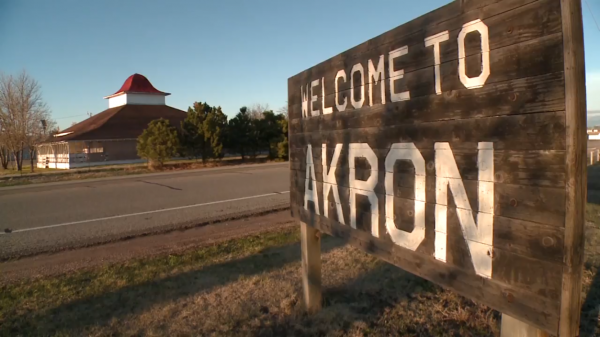 Stein tried desperately to call for help. No one came to rescue them.
"I blowed my horn and blowed my horn and flashed my lights until the battery ran down," Stein explained.
"Then my car went dead. I had a cellphone with me, but it wouldn't work."
Their situation was exacerbated by an incoming winter snow storm. Stein realized the severity of her situation, but she was relieved to discover that she had some rations in her car—an abundance of cat food, a Rice Krispie treat, and part of a sweet roll.
"I was keeping myself very, very calm," Stein explained.
"I knew I either had to [keep calm] or it was over with. I have too many great grandkids and grandkids. I didn't want it to be over with."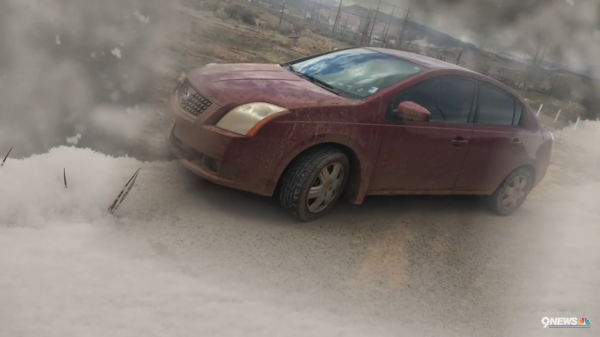 It wasn't over for Stein. Though the storm came and went, she managed to keep herself and Nikki warm using old clothing that she stuffed in the window and door crevices, though it wasn't much.
After days of being stuck, the human food began to run low. Stein began contemplating eating some of the cat food, as there was more than enough for Nikki.
"When my Rice Krispies treat was getting close, I thought, 'It might be good,'" Stein explained. "I was looking out the window for foliage or something else to eat."
Keeping Stein sane in the car was the hope that she'd be rescued.
"I just did a lot of thinking," Stein explained. "You know, 'What if? What if?' Just take it as it comes is how I felt."
After five bitterly cold days, Stein's prayers for help were answered.
Dan Higbee and Katie Preston had set out with the intention of skiing together. Making their way to a ski resort, they were disappointed to find the parking lot full. As a result, they decided to abandon their skiing plans to settle for a hike.
Making their way to the hiking trail, they happened upon a small car lodged in the mud, with a frightened old lady and a cat inside.
Upon finding Stein, the pair asked if she needed assistance and if everything was okay, to which she spiritedly replied, "No, everything is not ok!"

Finally rescued, Stein was very emotional once she was reunited with her family. She was also relieved to be able to return to her home. For Higbee and Preston, they're just amazed at the chain of coincidences that led them to finding Stein.
"To have Katie and I change our plans as many times as we did during the day to end up in that spot where we needed to be to help somebody is one thing," Higbee explained. "But to see her reunited with her family was so emotional. Katie and I, for the rest of the day we were processing what happened."
"We are still processing what happened."