Andy and Sarah Justice are a loving couple from Tulsa, Oklahoma. In their three years of happy marriage, they longed to have children together and raise a family. However, their attempts to conceive naturally failed. They visited the doctors from their hometown for help, but it was all no avail.

Sarah and Andy were still determined to overcome this obstacle; they researched and found a fertility specialist in St. Louis, Missouri. The couple drove six  hours from their Tulsa, Oklahoma hometown to the destination, hoping this visit would give them the help they needed.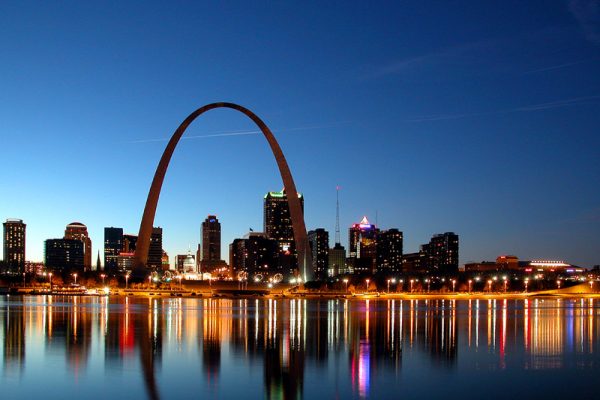 Unfortunately, the situation was not positive. The specialist told them they were suitable for conducting the in-vitro fertilization process, but this procedure would cost $30,000 to $60,000.
Even with the large expenditure, the odds of pregnancy were low—only a 10 percent chance.

"We took that as a 'no,' " Andy told Tulsa World. "So we started the adoption process."
The couple were disappointed by this news, they decided not to conduct the fertilization process as it's costly and possibly ineffective, but they refused to give up their dream to become parents. Thus Sarah and Andy made the decision to adopt children.
Adoption was no easier; the wait and process of adopting a new born baby is extremely lengthy and cumbersome.
One must first apply to an agency to approve of their application, then followed by a home study, which includes everything from home visits to background checks. Andy and Sarah passed their home study, and the second part was the interview stage, which would determine their eligibility for adoption.

After their interview, they finally received some positive news: One mother had decided to let the Justices adopt her baby. Sarah and Andy were elated. After all the challenges they undergone, their dream was finally going to come true!
However, the birth mother changed her mind at the last minute.
The Justices were dejected, but they moved on despite this, and contacted the adoption agency again. There was another birth mother who met with the Justices, and she decided to have them adopt her baby. But this mother also changed her mind about her decision the last minute. Sarah and Andy's adoption dream was wrecked a second time, and they felt devastated by these experiences. Their hope of adoption seemed to be far from reach and will never come to fruition.
After a period of time, Sarah and Andy received a phone call from the adoption agency: A third expectant mother chose them to be the adoptive parents of her baby. This news delighted the couple, they met with the mother a second time at her ultrasound appointment.
However, the ultrasound results astonished them all.
The monitor showed not one, not two, but three heartbeats! The mother was expecting triplets. The adoption agency told them the adoption is one pregnancy, one adoption—which meant the Justices must adopt all three of the triplets, or not at all.

The Justices were glad and accepted this situation.
They had planned to adopt more than one child, later down the line, but the triplets seemed to be a blessing.
 "Wow! This is great," Sarah recalls thinking. "It's everything we wanted."

The couple proceeded with the adoption immediately, and began to baby-proof their home and bought all the necessary baby items such as cribs, strollers, diapers, clothes, to welcome their three little angels.
The birth mother gave birth to the triplets in May of 2013. The triplets Joel, Hanna, and Elizabeth were born safely, and each weighed about three pounds. Because the babies were born two months earlier, they were premature and had to first be placed under meticulous neonatal care by the hospital.

After a period of time when the babies were strong enough, they were brought to their home. Sarah and Andy were so excited and satisfied that their family was finally complete.

But due to the intense stress throughout the adoption process, Sarah was beginning to feel ill.
She made an appointment to see the doctor. The doctor performed some examinations for Sarah, and revealed to her the reason she was feeling ill.
It turned out Sarah was not sick, she was actually pregnant! And with not just one child but pregnant with twins!
Thisnews was overwhelming—the couple would soon become parents to five children—should they still proceed with the adoption of the triplets?

"We wouldn't give up our babies for anything," Sarah said
Sarah and Andy were delighted to become parents of five children, they wanted to raise a big family. In December of 2013, the couple welcomed their biological twins Abigail and Andrew.

It was no easy task taking care of five children, the new parents spent the vast majority of their time caring for their five children and had little rest or sleep.
"We don't sleep much, obviously," Andy said. "We don't sit down much either."

But luckily their local church and community offered to help. The couple received donations of baby formula, food, diapers, bottles and blankets. Friends and neighbors took time to babysit the kids so Sarah and Andy could go to work or take rest. The couple didn't feel burdened by their kids, they enjoyed having a big family and loved their babies.
"It was something we've wanted so badly that we love it," Sarah says. "We just really love having these children."

The story of the Justice family went viral, and people took inspiration from their story and waited for updates about the family.  While this may be their happily ever after, the best was yet to come. Sarah discovered she was pregnant again in 2015! This would be their third biological and sixth child.
In January 2016, baby Caleb became the new addition to their family.

"Having a number of children is a dream come true," Sarah tells Babyology.
"When you wait for something you appreciate it that much more when you get it."