Does fate exist? Or do what we perceive as fate actually constitute a series of random coincidences? Of course, whichever you subscribe to depends on your own personal belief, but when two sisters find themselves working at the same U.S. hospital, on the same floor, and on the same shift, after a 40-year separation, it's hard to chalk it all up to random chance.
Holly Hoyle O'Brien, 48 years old, and her sister Eun-Sook, were born in South Korea to the same father, but different mothers. Their father was an alcoholic, and, in 1971, when O'Brien was only 2 years old, her step-mother took her infant sister and fled their family home, never to return.
O'Brien's father would die in a train accident three years later. This left O'Brien, then only 5 years old, with the grisly task of identifying her father's body. The trauma of such an event caused her to run away, and she soon found herself in an orphanage in Pusan, South Korea. However, living in the orphanage turned out to be a positive experience.
"I felt like I was a big sister to them and when they were looking at me and I could see in their faces that they were proud of me that I was looking out for them. I guess it felt good inside that they were proud of me and I even loved them more," O'Brien told Extra.
In 1978, O'Brien, then 9 years old, was adopted by an American and taken to live in Alexandria, Virginia.
While she had a happy childhood, the trauma of losing her family in a small period of time never escaped her. In one episode from her past, she woke up in the middle of the night, tears streaming down her face.
"I said my daddy died, I have a sister, we need to find her," O'Brien said according to Extra.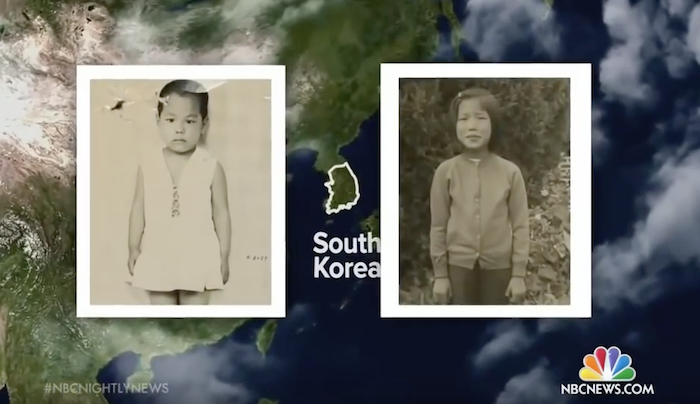 Her foster parents did the best they could, but despite valiant efforts, they could not find any information about her. Despite this setback, O'Brien never gave up hope that she one day might find her sister.
Years passed and O'Brien received her CNA license in 1991. After working a few years at a nursing home in Virginia, O'Brien moved with her ex-husband to Sarasota, where she began a position at Doctors Hospital of Sarasota.
After having worked at Doctors for some time, a patient alerted O'Brien to another Korean nurse's assistant, Meagan Hughes, 46.
Not only was Hughes also from South Korea, but she was also adopted.
Meet Meagan Hughes and Holly Hoyle O'Brien, Korean sisters reunited after 40 years http://t.co/Ax2bAchO9c pic.twitter.com/WUdM5Hwisa

— Trending Stories (@koblist) October 15, 2015
"Holly would come up to me and say something like 'Guess what? Meagan's maiden name was the same as mine,'" said Julie Bennett, clinical nurse manager for the surgical unit at Doctors. "I thought, well, that's interesting, but I still wasn't getting it."
It turned out that Hughes, too young to remember even her birth mother or her father, was also adopted by American parents from a Pusan orphanage. After the adoption, Hughes grew up in Kingston, New York, nearly 300 miles from Alexandria. However, once her father got sick, she moved to Venice, California where she too became a nurse's assistant. Her last name in Korea was also Shin.
The coincidences were too much for O'Brien to ignore, and O'Brien finally ordered a DNA test from Canada. The results showed a clear match: O'Brien had found her sister.
"I'm like, this can't be," Holly recalled according to Extra. "I was trembling, I was so excited, I was ecstatic."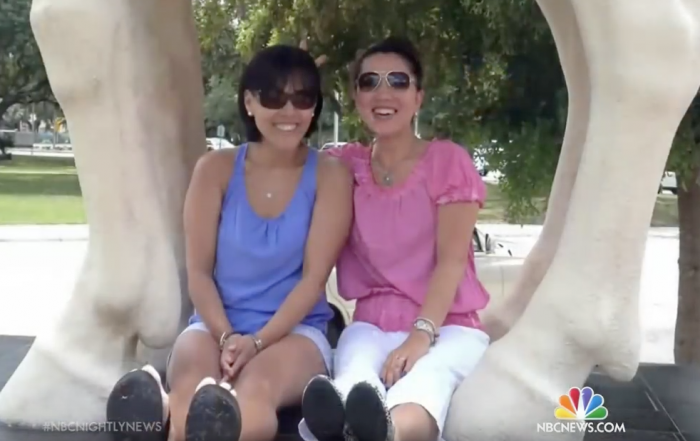 Hughes, for her part, was flabbergasted.
"When I heard from Holly, my first reaction was like, 'Oh my god.' I was in shock, I was numb. I have a sister," said Hughes according to Extra.
The two, reunited, are thankful to have found each other.
"I have this very strong belief that God must be … like whatever I've done, I must've done something good in my life," O'Brien said according to Extra.
Watch the story below: