It can be hard to wrap our heads around historical events. Only ever experiencing them through pictures, text, and statistics, it can be tough to understand the impact of events that happened long ago. That's why Ben Green of Middlesex, England, decided to bring his grandma, Bea, to school.
Bea Green is a 92-year-old self-described Bavarian Jewish Brit. She came to Ben's high school recently to share the story of her childhood back in the 1930s. Over 200 students were gathered in the hall to hear about her experiences in Nazi Germany.
Green was just 8 years old when Hitler rose to power in 1933.
She remembers how the Nazi paramilitaries or "brown shirts", beat up her lawyer father, Dr. Michael Siegel, for defending a client who had been arrested.
They cut up his pants and hung a sign around his neck saying: "I am a Jew and I will never again complain to the police," forcing him to run around the streets wearing it.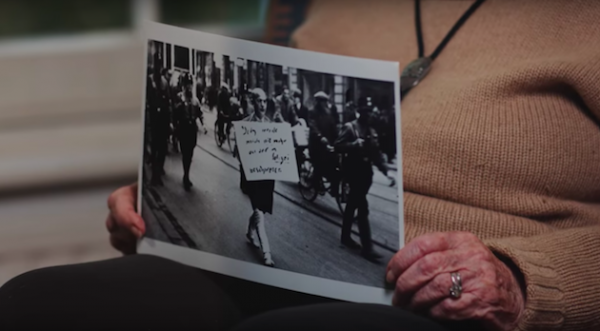 She wasn't at school that day, home sick with a cold. She remembers seeing her dad covering his face to hide the bruises, and his coat drenched in blood. Much later, a picture of Siegel being paraded down the street became a symbol of the anti-Semitic persecution in Germany during Hitler's reign.
Another vivid memory was of Kristallnacht or Night of Broken Glass back in 1938. Nazis destroyed synagogues and Jewish-owned businesses, as well as shipping Jewish men off to concentration camps. Fortunately for Green, Siegel was able to stay in Luxembourg for a few days to avoid capture, although the Nazis stopped by three times looking for him.
"My life changed from that point onwards, as you can imagine," Green told the students, according to BBC News.
Just before the start of World War II, Green was sent out of Germany on an organized rescue train bound for England.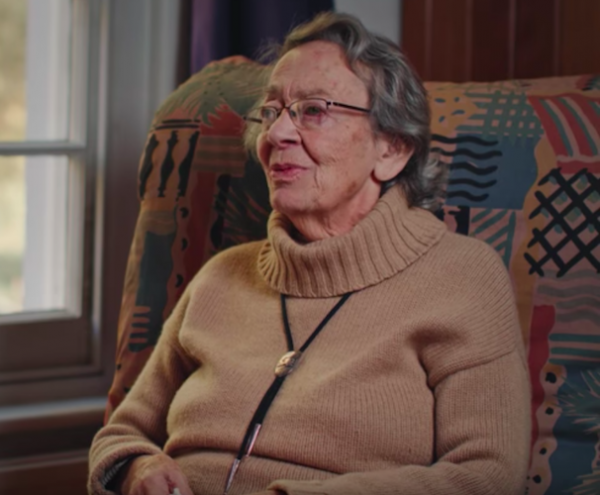 A few months later, Green boarded a Kindertransport—an organized train to take Jewish children away from Germany. She was just 14, the same age that Ben is now, when she left her family behind. One student asked how it felt to board the train.
"Up till that moment the whole thing was exciting," Green replied. "But then I saw my mum step behind my dad with a handkerchief—she hoped I wouldn't see her cry. That hit me and made me feel sad for her—and then for myself."
Yet the story does have a happy ending. Green's entire immediate family survived.
She and her older brother moved to England while her parents fled to Peru. Eventually, though, Green reunited with her parents in Peru before settling down in London with her husband and kids.
Honoured to speak at #HMD2018 event @wienerlibrary reflecting on the power of words and lovely to chat to the delightful, remarkable and indomitable Bea Green (92 years young) afterwards. pic.twitter.com/DRjcs84vbG

— Mayor Richard Cotton (@mayorofcamden) January 25, 2018
"I'm kind of touched. Yes, it's quite emotional—not only that I survived and that I had three lovely sons, but also that I have grandchildren," she said.
"In spite of Hitler, we're here—three generations—it's a sort of miracle."
Green's story was a real eye-opener for the class who had never heard a personal account of the Holocaust before.
"Mrs. Green tells these stories, but it's not a story, it actually happened," said 13-year-old Grace. "It just shows that we don't want any of this to happen again and we shouldn't discriminate against people that are different to us."
We continued our #HolocaustMemorialDay #HMD2018 commemorations by inviting survivor Bea Green to speak to our whole school. Afterwards we showed Mrs Green our #kindertransport sculpture created in her honour @UCL_Holocaust @HolocaustUK @HMD_UK pic.twitter.com/euhJOHvnvA

— Genocide80Twenty (@genocide8020) January 29, 2018
Her classmate, Gemma, concurred saying, "Everyone deserves rights and they shouldn't be judged on their religion and stuff that sets them apart from others, like what they have to wear."
"I thought it put a very human touch on the Holocaust and other genocides," another student, Jack, added. "I think so often tragedies like that are just numbers or pictures which don't always convey how awful the events truly were.
"It won't be for much longer that we get to hear these stories firsthand."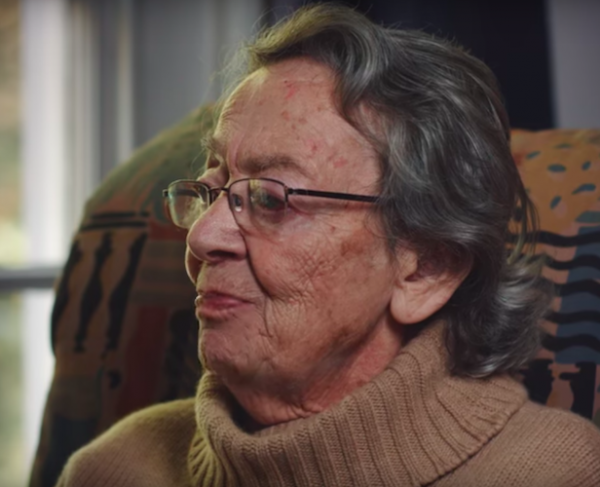 Green agrees with Jack on the importance of personal stories.
"If you can get, if you like, the eyewitness report then someone like me aged 92 is still quite useful. If you are there in person and can give evidence as if in a court, then it's more effective than opening a book at page 10 to tell the same story," she said.
Ben is incredibly grateful that his grandma was willing to speak at his school.
"I'm really proud to have a grandmother who's so outspoken," he said. "What my grandma is talking about just shows this could happen to anyone and it should never happen again. Germany was a civilized society—to think it can't happen in a civilized society in this day and age is foolish."
Our #HMD2018 event is covered by @BBCNews today. 200 pupils were privileged to listen to Bea Green – grandmother of Fourth Year Ben – who escaped Nazi German on the kindertransport @HolocaustUK @HMD_UK @KESellgren @genocide8020 – https://t.co/2cjv8Rz8Oz

— Hampton School (@HamptonSchool) January 27, 2018
At the end of Green's story, she was asked if she had ever thought about moving back to Germany.
"No. Yes and no. I'm at home in London … I'm at home here. I'm happy here and," Green said while turning to look at Ben, "I have lovely grandchildren."
Listen to Green's story in the video below: