Three months ago, Sylvia Kewer was certain she was an only child. Adopted at the age of 4, Kewer's parents only ever told her that her birth mother wasn't married, without any details beyond that. But at 66 years old, that all changed.

Always somewhat of a loner, Kewer has been married and separated twice and had one child, a daughter named Natalie Graves Tucker, age 46. One day, Tucker encouraged Kewer to submit a DNA test to Ancestry.com.
Kewer was raised by a black couple, Parker and Sophia Faison, but she did not look black herself. Curious to find out her mom's actual ethnicity, Tucker eagerly awaited the results.

"All my life, I was thinking I was Hispanic," Kewer admitted in a YouTube video with her daughter.
Yet, when the test came back a week later, Kewer discovered that she was actually 72 percent European and 28 percent African. Yet that wasn't all. Ancestry also reported that they had tested another person recently who had an "extremely high match" of being related.
That man was named William Keith Ray, and he had just taken a DNA test for his 46th birthday on June 21. William is the son of Billy Lee Ray, who was one of five kids born to the same mother. It turned out Kewer was the fourth of those five children, which meant she had four other siblings!
For most of his life, Billy Lee Ray had no idea he was adopted. His parents never told him. Yet, when he discovered his birth certificate listed a different couple as his parents, he found out the truth.
"From there, I started doing some research and ended up finding my grandparents and my biological mother," he told ABC News, "I got to know her."

His birthmother told him all about all of his siblings and he was soon able to get in touch with most of them. But nobody knew what had happened to sibling #4. Most of them had assumed she was dead. So, when Ray received a call from Kewer and Tucker, he knew he had to organize a reunion.
"My baby brother never gave up looking for me," Kewer proudly stated. "By the grace of God!"
Last Saturday, the five siblings met in Abingdon, Virginia, a small town hours away from where Kewer was born. It was a cook-out style event, wherein the groups could eat, drink and share stories. Tucker assumed that Kewer's siblings would be the only ones there—but 30 family members ended up attending the event.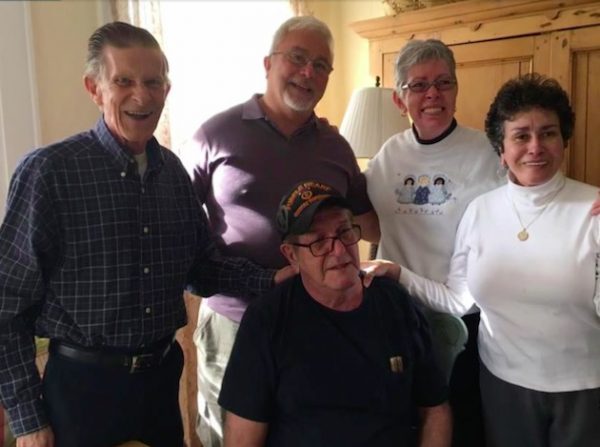 Kewer, who had just moved into a new apartment to live alone, was surprised and ecstatic about the reunion.
"I was just so happy to be by myself, then to find out I have all these relatives," she said. "I finally know where I came from … I was excited to meet all these family members … and they love me so much. I got so many hugs and so many kisses."
Nancy Goode O'Donnell, who attended the event alongside her husband of 46 years, was one the biggest huggers among the group.
"I have felt an emptiness sort of and I wasn't quite sure what caused it or why it was there, but when we were together for the weekend there was no emptiness," she explained, "When we first got together and had that first hug, it was like 'Wow!' That's a little piece that fit."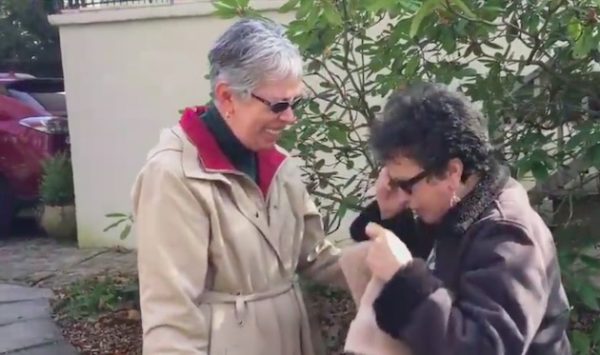 The family plans on keeping in touch from now on and even visiting from time to time. It's a lot more social of a lifestyle than Kewer's used to—but she's taking it in stride.
"I honestly thought I was going to be living alone for the rest of my life and just be by myself and not know anything or anybody except Natalie … that's my world," Kewer said, "Now I have a bigger world with four siblings."
Isn't family just wonderful?