In the summer of 2016, I reconnected with a man whom I had carried close to my heart since the age of 12.
We had attended a small school together, graduating from high school a year apart in the early 80's. Our Waldorf education, and the close-knit community we grew up in had fostered a special, family-like togetherness, connections that stayed with many of us graduates throughout the years, despite geographical distances and the individual life-paths we had chosen.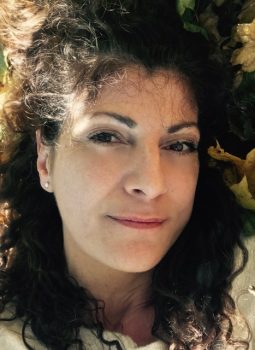 In July 2016, after not seeing him for many years, my sister and I heard that our friend was in a hospice-care facility in the Bronx, NY, and we drove from the Berkshires where we live, to visit him. From that first visit, I knew in my heart he could not stay there.
So began the Monday drives down to the Bronx, visits I looked forward to all week — and the process of finding a way to bring him closer to home where better watch could be kept over his care.
Two precious months on already 'borrowed' time flew by as the struggles of dealing with a health care system void of human element became all too apparent.
Countless phone calls and forms filled out turned up in one frustrating dead-end after another. The drive home each week, not knowing if I would see him again, or that he — not to mention any patient there — should pass away under such circumstances, was heart-wrenching.
I woke up one morning knowing that I had to bring him home.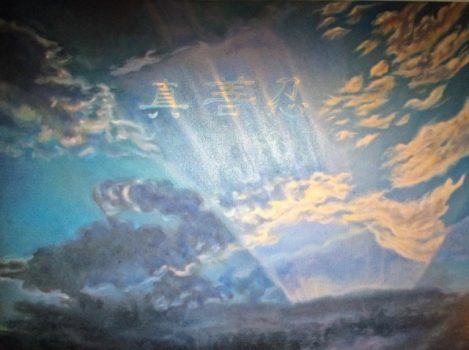 I could not overthink and question the practicalities of how this would work — the thought that everything would be alright, became much stronger than worry or fear. I had to trust in that.
Two days after that decision, all paperwork fell neatly into place. Ten days later, Lance came home.
To describe the experiences that followed in a few paragraphs, would be like trying to squeeze an oak tree into an acorn — a lifetime of learning, condensed into five months.
Lance was a Falun Dafa practitioner. His many years of cultivating truth, compassion, and tolerance — the principles of said spiritual practice — would be what guided us through.
At one point, his physical challenges had intensified. I asked him what we should do.
He took my hands and said, as he often did, "Just sit, be still. We are doing good work, important work. We are doing what life is about. This is the hardest work of all. What seems like nothing at all is actually harder than anything. Its all going to be ok, more than ok. You have to know that. Stay steady, Cardinale."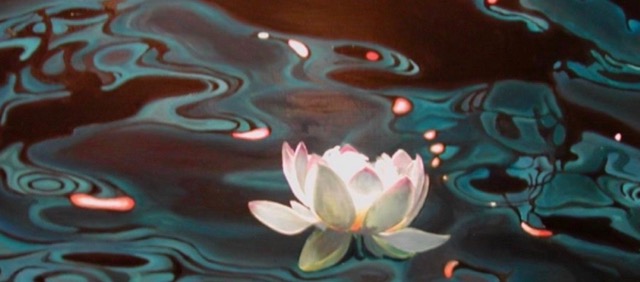 We embraced remaining fully present to each moment, regardless of what presented itself. The challenges we faced were transformed into opportunities to forbear, and the love we had for one another, grew into compassion. A group of individuals came forward to be present several nights a week so I could work, which allowed a circle of caring, loving community to grow around us.
Although unable to care for Lance himself while caring for his ailing father in New York, Lance's brother was a steady presence, offering his support daily via phone, and visits when he could. An experience that under normal circumstances would be fraught with fear and darkness, was lifted into a place of light.
Healing took place on many levels.
Lance left his earthly body finally, in February 2017, surrounded by those closest to him. Up until the last moment, he stayed at home.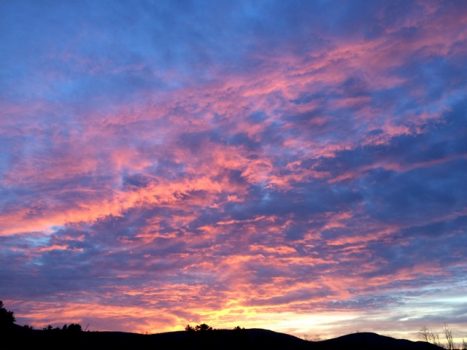 His courage and inner strength have remained a gift to everyone who knew him, and will live within us, always. At times when I miss his physical presence, I pull on the enormity of what he gave me, which is much, much larger, than loss.
In closing, I can only say that at some point in our lives, each one of us is called upon to do something that doesn't fit into the plans we are so busy making for ourselves.
It may not be so obvious at first, and we don't know how or when it will present itself, but it will call on the heart and ask the heart to answer. Our choice to accept, regardless of practicalities and comfort, is our step into Truth.
The outcome, as I learned, is in much larger Hands than we can imagine. When we allow ourselves to truly act from our heart of hearts, and let go of trying to direct and control the future, those Hands of inconceivable compassion and kindness hold us, too. What follows, is what life is about.
He had written to me years before, as if he was preparing me for this piece of our lives, 8 years later:
"In the Daoist and Buddhist paths they speak about 'non-attachment' or 'wu-wei'. That is, letting go of trying to direct and control the future. The idea being that all is already planned out before we are born.
"The way I understand it now is that we do have a limited power to choose. We can choose between good and evil, but trying to control the future simply makes it harder for what is supposed to happen, to happen. Like swimming against the current. Steiner also speaks of this, all the paths do. Anyway, Daoists call it the Dao, and Buddhists call it the Fa."