Love is something that isn't defined easily.
In many instances, people think it wasn't a coincidence that they found their soulmate. They think that its destiny.

Ed and Heidi Savitt initially met at Newcastle University in London. They had first talked to each other through one of the most romantic means possible: laundry problems.
Ed had moved into a building where Heidi had previously lived; he was having problems with the dryer, and had seen Heidi's name on a post, so he decided to take a shot in the dark and ask her for help.
It wasn't long before they started dating.

And it didn't take long for the relationship to get serious. The couple was going on skiing trips and partying together, even well after they both graduated from college.
"From the moment we started dating we were inseparable," Heidi told Daily Mail. They had a connection from day one, and they both knew they were meant to be.
And in the summer of 2017, they got married!

The couple eloped in Haddon Hall, which is a manor house west of Nottingham that was built in the 12th century.
But before the couple had their wedding, they found out something that only solidified that they were meant for each other.

One weekend, Ed and Heidi's mothers, Fiona and Kay respectively, had dinner with the couple in South London. The mothers were sharing a conversation on the sailing holidays they've gone on in Europe during their lives.
Kay then mentioned how on one of these holidays, Heidi had a 'holiday' boyfriend, who happened to also be named Ed.
This holiday trip was in Gumbet, Turkey, and lasted two weeks. And obviously, the holiday relationship ended once Kay and Heidi had returned to the United Kingdom.
The coincidence made for good conversation for the time being, and the group changed the subject shortly after.
But two weeks after this, Kay was looking through her attic when she came across a photo album. It was covered in dust, so it must've gone years without being touched. It was actually an album from one of her former sailing holidays; the one that was to Gumbet.
Inside, she found exactly what she was talking about before: a photo of Heidi with her former boyfriend Ed. The couple looked as happy as ever, with every picture having them grin ear-to-ear.
But then, Kay recognized who the 'boyfriend' was.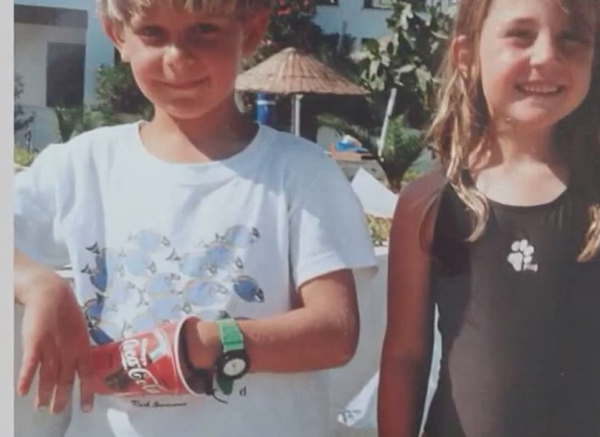 Heidi's former 'vacation boyfriend' was actually her Ed, the same Ed she would go on to marry 20 years later.
Even though they had been together for 6 years, it was crazy that neither Ed nor Heidiwase able to put the pieces together and realize this.
"I was screaming, it was just unreal," Heidi said when she first found out.
The entire family, including Kay, had no clue that the couple had met 20 years prior to their wedding. But Kay thinks the two of them connecting so well later in life was no accident.
"Perhaps they just had a subconscious realization they had shared that time together when they met as adults," Kay told Daily Mail.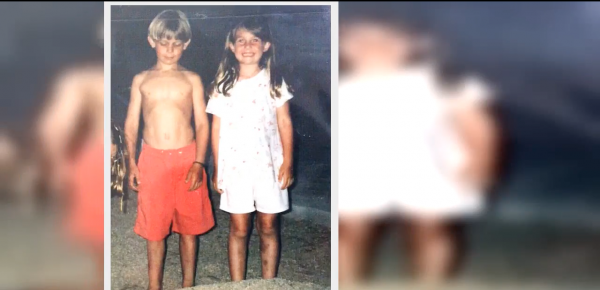 What were the odds of the couple not only 'dating' 20 years prior, but doing so in a foreign country thousands of miles away? The families had lived in London and Sheffield at the time, which are over 200 miles away from each other. For Ed and Heidi to still be able to come together after all these years is incredible.
According to Kay, the two were just as much a couple back then than they are right now. Heidi and Ed would hang around each other constantly, and even hold hands most of the time. And with every picture of them having them smiling, it looks like they knew how happy they would make each other far ahead of time.

In this case, the universe has a way of sorting things out. Destiny may be the only explanation for two children 'dating' on vacation to get married 20 years later. Even with the improbability of something like this happening, Heidi swears that it was fate.
"We're clearly destined to be together."
(Via YouTube)