Sandwicherie, currently in Midtown East, is opening a 1,400-square-foot, 30-seat second location, in Union Square on April 26. The made-to-order sandwich spot offers options named after New York City neighborhoods.
Examples include the Union Square, with flame-grilled steak, tomato relish, avocado, and citrus-cilantro aioli; and the Riverside, with grilled Cajun wild salmon, grilled onions, tomato relish, and fresh herb aioli.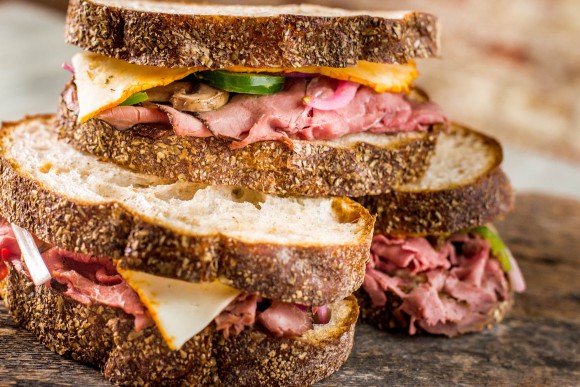 New "Bowls of Goodness" will offer a choice of grilled proteins served over greens or grains, plus 25 mix-ins to choose from and housemade dips, such as tzatziki, smashed beet and tahini, and Muhammara (red pepper and walnut). Salads, pastas, soups, and breakfast items are also available.
An opening promotion features a choice of a $5 Bowl of Goodness or sandwich, along with a complimentary beverage from April 26 to April 28, 11 a.m. to 3 p.m.
Open daily for breakfast, lunch, and dinner.
Sandwicherie of New York
127 Fourth Ave. (at 13th Street)
Union Square
Sandwicherie.com