Although 17-year-old Riley McCoy's extremely rare skin disorder prevents her from exposing her skin to the sun, the teen had her moment in the spotlight when she was recently crowned homecoming queen at her California high school. And it meant the world to her.
Riley was born with xeroderma pigmentosum (XP), a rare genetic disorder that can cause severe burns if exposed to sunlight. Those who have XP are also at a greater risk for skin cancer.
One symptom of a variation of XP is neurological abnormalities that worsen over time. Doctors discovered that Riley has this strain and over the years her ability to hear has decreased and her parents have observed her IQ lower since she started high school.
Despite the diagnosis, it hasn't stopped Riley from living as much of a normal life as possible.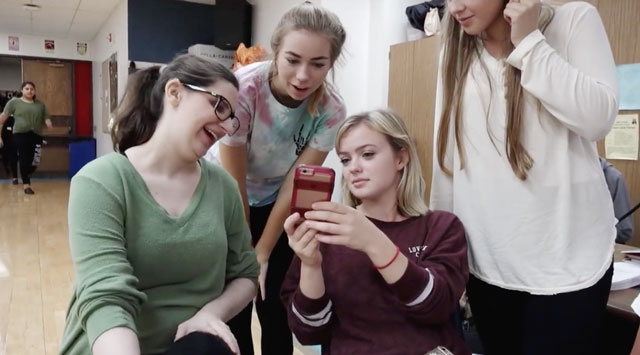 Prior to Riley's diagnosis her family lived slightly north of San Francisco. When they learned Riley couldn't be exposed to the harmful UV rays from the sun they didn't know where to move.
They finally settled on Southern California because at least at night it would still be warm enough for her to go outside without having to worry about the sun.
Growing up Riley wasn't completely aware of her situation, but as she got older she realized she needed to avoid the sun. Even a sliver of sunlight could do great damage.
"Mr. Sun is not my friend," she once said when she was little.
Every day Riley must wear sunscreen, gloves, and a specially made shield from NASA.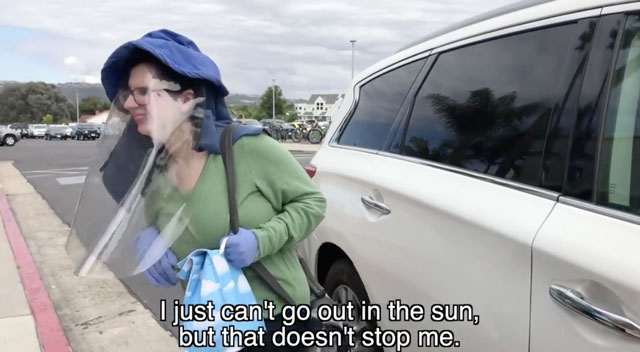 When it was time for Riley to attend high school, her parents spent a lot of time looking at potential schools. One issue they kept coming across was the number of schools that had classrooms that opened to hallways that were outside — in the sun. Luckily they came across Dana Hills High School that had closed hallways.
And the school's hallways aren't the only good thing about the high school. Over the years Riley's family has consistently been surprised with the generosity of school administrators and classmates when it comes to accommodating Riley — they moved her senior homecoming pep rally indoors so she could attend.
"What those kids have done to help Riley has restored my faith in the younger generation," Don Soderberg, Riley's grandfather, said.
Since Riley can't expose her skin to the sun, her high school has been generous in accommodating her limitations.
As Riley progressed through high school her parents watched her struggle with neurological degeneration, but not once has the teen stopped being her usual bubbly self.
Through the Make-A-Wish Foundation, Riley considered asking for the chance to become homecoming queen, but as it turns out she wouldn't need a wish for it to happen.
On September 15, Dana Hills High School announced the school's homecoming king and queen during their annual homecoming game.
Before the announcer called Riley's name, the crowd of students chanted her name.
As soon as the announcer said Riley's name the crowd erupted with cheers.
"I felt very surprised," Riley told KTLA. "I was nervous I wasn't going to get it, and now I got it, so I'm super happy."
It turns out Riley had nothing to be worried about. The teen, who was one of six finalists out of an initial 200 girls, ended up winning by a landslide.
Both of her parents who were present for the ceremony were overwhelmed by the kindness of the students and staff. While her father, Mike, said he wasn't too surprised since his daughter has become sort of an inspiration to others, Riley's mother, Pam, couldn't believe how emotional it was.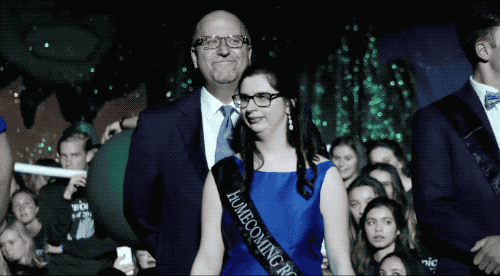 As for Riley, she enjoyed every moment of it. It was her time to shine and she shined brighter than the sun.
"I'm very blessed to have such amazing people in my life," she said to KTLA.