The man believed to have opened fire at a Republican congressional baseball practice is 66-year-old James T. Hodgkinson, according to reports.
According to social media profiles allegedly associated with Hodgkinson, he's no fan of President Donald Trump and other Republicans. Hodgkinson appears to have professed his support for Sen. Bernie Sanders during the 2016 election.
"Trump is Traitor. Trump Has Destroyed Our Democracy. It's Time to Destroy Trump & Co.," he wrote in a Facebook post in March, TMZ reported on Wednesday.
A number of media outlets, including The Associated Press and NBC News, identified Hodgkinson as the shooting suspect.
Reports indicate that he died of his injuries in custody.
In the incident in Alexandria, Va., five people were wounded. GOP Rep. Steve Scalise was among those shot, and it has been reported he is in stable condition.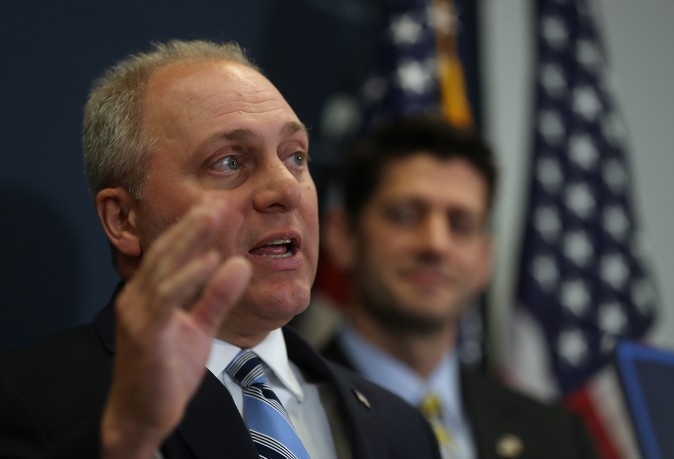 The Telegraph reported that Hodgkinson is from Belleville, Illinois, and owns a home inspection business. He's understood to be in police custody.
The Alexandria Police Department wrote: "Suspect is in custody and not a threat. PIO will be onscene shortly to share updates."
Hodgkinson is believed to have been armed with a rifle, reportedly asking people if the baseball practice was being held by Democrats or Republicans. He then opened fire. In an exchange with authorities, he was shot and taken into custody.

Charles Orear, 50, claims he met him at a campaign event in Iowa.
"He was this union tradesman, pretty stocky, and we stayed up talking politics," he told the Washington Post. "He was more on the really progressive side of things."
President Trump and other elected officials wrote messages of support for Scalise and the others who were hit by gunfire.


"The vice president and I are aware of the shooting incident in Virginia and are monitoring developments closely," President Trump wrote in a statement. "We are deeply saddened by this tragedy. Our thoughts and prayers are with the members of Congress, their staffs, Capitol Police, first responders and all others affected."
Sen. Rand Paul, R-Ky., told Fox News of the shooting: "We were like sitting ducks."
"Without the Capitol Hill police it would have been a massacre," Sen. Paul added, noting the scene as "sort of a killing field."