As a 15-year-old boy, Bobby Hines was sentenced to life in prison without the possibility of parole.
But now, Hines is free to sit in his sister's backyard, leafing through endless pages of poems and musings he wrote while incarcerated.
"Time," he said, according to AP, "is losing 27 of your damndest years. Time is prison. Time is patience. Time is concrete and steel. Time is fire and wrath. Time is Mr. James Warren that I killed on the block."
Hines spent the last 28 years in prison, not knowing if he would ever see freedom again.
He entered the penitentiary as a scrawny eighth-grade boy—and walked out as a 43-year old man with more life lessons than he knew what to do with.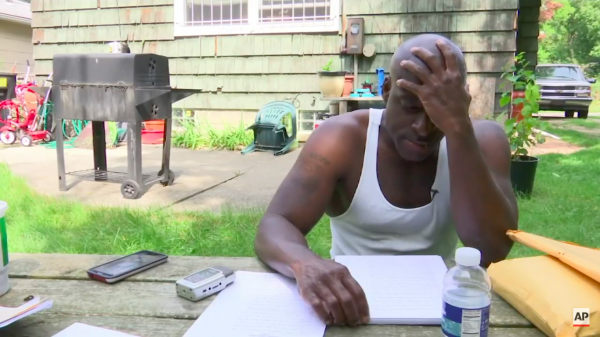 Bobby Hines was found guilty of the murder of James Warren in 1989. Though Hines wasn't believed to have pulled the trigger himself, prosecutors pinned the dubious title of "ringleader" on the 15-year-old. They claim he egged on the other two men involved in the murder to pull the trigger of the gun that killed James Warren.
Hines says this isn't true, but doesn't take any excuses for himself.
"As a young man, I knew that I had hit rock bottom when I chose to be involved in the taking of another man's life," he wrote.
For years, Hines struggled to come to terms with what he did and the punishment levied against him. Understanding his role in the murder, coming to grips his actions, facing himself, and ultimately forgiving himself were the most challenging parts of his time in prison.
"The biggest thing in prison is to be able to face what you did," he said. "Once you're able to face your fears of what you did, then and only then you can move on and be a better person."
"I'm angry at myself for allowing my ignorance to lead me down that road."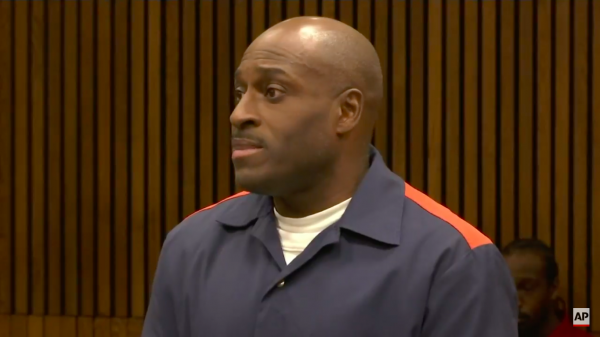 It isn't lost on Hines how lucky he is to have gotten out of prison. The court system fully intended to keep the Detroit, Michigan native behind bars for the rest of his life. His release from prison comes thanks to the decision by the U.S. Supreme Court to extend a ban on mandatory life sentences without parole for juvenile offenders to those already in prison.
A number of people who were put behind bars as minors are getting another chance at freedom after they thought they would never have one.
Hines is the last of the three involved in the murder of James Warren to be released from prison. It might never have happened if not for the support of an unlikely ally. At his hearing in front of a judge, Hines was thankful to receive a testimony in his favor from Valencia Warren-Gibbs—the sister of the man he was convicted for murdering.
Warren-Gibbs pleaded with the judge to give Hines another chance, saying that he had suffered enough.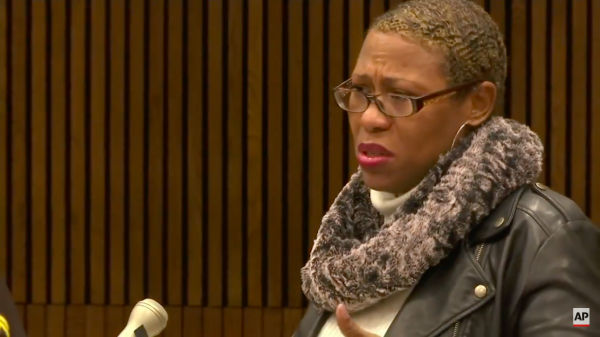 Hines said he was touched by the support he received from Warren-Gibbs, but acknowledged that after a murder, there was "no real true way for you to make that death right with their family members. They will forever be scarred." Hines expressed interest in meeting with Warren-Gibbs in person once he was released, but there were no firm plans.
Understandably, there were also complex emotions involved.
Warren-Gibbs was aware of Hines release date, and she said that it stirred mixed emotions in her. She couldn't help but think of her brother, and she was jealous that Hines was going to be going home to see his sister again.
"I wish it was my brother that I could see," she said. "I felt guilty. I felt selfish to feel that way."
But ultimately, she was open to meeting with Hines, who truly wanted to meet with her. He wanted to apologize to her and let her know that he was there if she needed anything. "I'll be there for them 100 percent, you know, because they lost a loved one and I'm free," he said.
"Let me take that spot. Let me give back."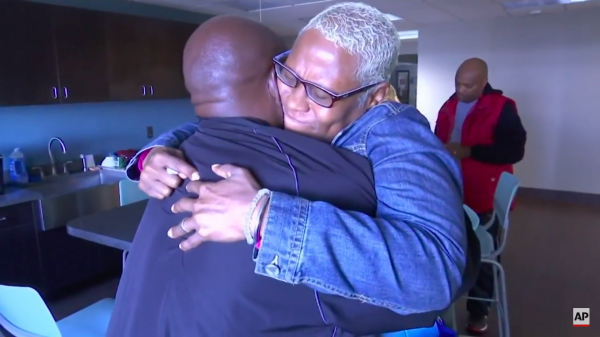 But first, there were a number of things Hines needed to do for practical reasons. He needed a job, a cellphone, and wanted to enjoy a meal in a real restaurant. Within 20 days of getting his freedom back, he'd successfully checked all those things off his list.
After three weeks of Hines being out in the open world, the two were finally able to meet face-to-face. They discussed a wide-ranging number of topics, including how Hines was adjusting, his dating life, and how to navigate his new smartphone. But mostly, they talked about Warren-Gibbs' brother.
"Had I been wise enough I could have stopped it," Hines lamented while he spoke to the victim's sister. "I'm never going to forget what I did."
Warren-Gibbs told Hines that she'd written him several letters over the years, but never had the courage to send them.
"I wish I could have done more to help," she said. "I only want the best for you."
We're connected," she said with a smile. The feeling is mutual, as Hines told her, "If you need a brother, you got me. Anytime you need me, call me."
The two shared a tight embrace before parting ways, but have kept in touch. They have formed an unlikely friendship, and Warren-Gibbs says they text each other or talk on the phone nearly every day.
Watch the video below: