Having siblings can be a nuisance at times, but overall it's a blessing. Always having people around your age nearby to hang out with and learn from is incredibly valuable growing up, and those relationships continue to thrive well into adulthood.
Being around each other all the time, siblings can have a huge effect on each other's interests, morality, and even mannerisms. The Lees quadruplets from Michigan are no exception to this, having all influenced each other to join the military.
The Lees quadruplets are all joining the military. Yet they're each in different branches.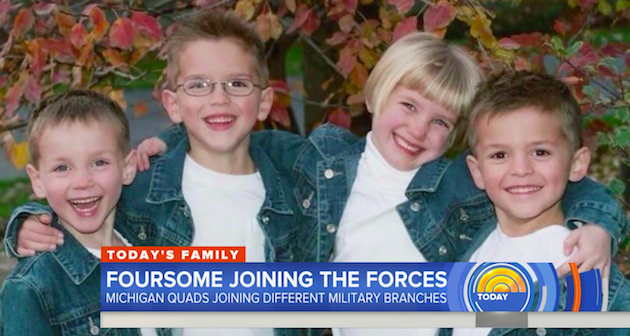 The Lees quadruplets are part of a 12 sibling family which also includes multiple adopted children and a set of twins.
Rose, Bryce, Mason, and Nevin are all recent high school graduates. Most left their high school in May 2018, although Nevin graduated early to join the United States Marines.
He didn't know it the time, but he started a trend that his siblings would soon follow.
With high school wrapping up, Rose, Bryce and Mason started looking into what they wanted to do next. They deduced that college wasn't really a great fit for any of them, so they began looking into joining the armed forces.
Rose is signed up for the Air Force, Bryce for the Navy, and Mason for the Air National Guard.
In an interview with TODAY, Bryce claimed that he was the one to spearhead signing up for the military, a statement that made Rose's eyes roll. She was initially looking into the Navy before discovering that the Air Force had better job opportunities for her.
"I think that's what happened to all of us," she said. "We actually just chose it due to the job that we wanted."
Their brother Yoel is also joining the military as part of the Marines.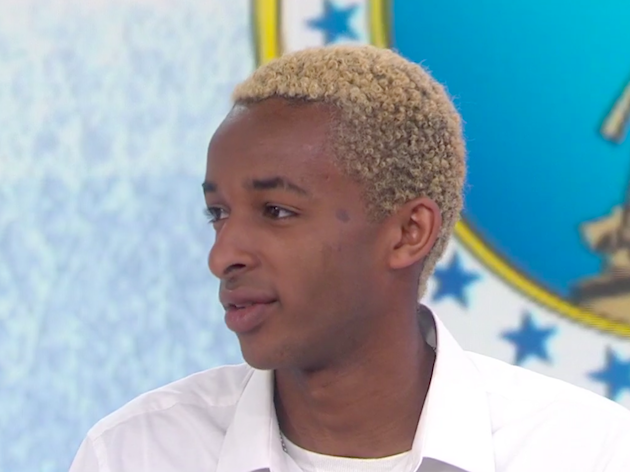 The quadruplets aren't the only members of the Lees family joining the military though. Their brother Yoel, who graduated with them, will soon be joining the United States Marines, inspired by Nevin.
"First I was actually kind of looking into the Navy [but] I guess I'd say kinda Nevin pushed me towards it," Yoel told TODAY. "He had me go in and talk to Marine recruits when he was about to go off to boot camp.
"After talking to them, it just felt like they suited me more."
Hopefully Yoel will be stationed in North Carolina, where Nevin is now. Regardless, he and his siblings all look forward to serving.
While they will miss each other when they're apart, they're more excited than anything.
"We've been really close-knit but I think it's going to be good for us," Rose said. "I'm personally sad [but] I don't know about [my siblings]…I personally have always wanted to (join the military) since I was little. I think it's a great way to help out our world."
Their parents,  Nick and Lyvonne Lees, are extremely happy for their kids.
"I couldn't be any more proud," Nick told TODAY. "They're a great example for their peers, and even for our generation."