Occupation: Executive director, Edible Schoolyard NYC
Lives in: Montclair, N.J.
From: London, U.K.
After getting a classics degree at Cambridge University, Kate Brashares worked in the finance sector in Russia before moving to New York City in 2000 for business school. She hadn't meant to stay in the United States, but as she was getting ready to move back to the United Kingdom, she met her future husband. Three kids and 17 years later, she is very much rooted here. "They make fun of my accent now," she said of family and friends back home.
After some years in the corporate world, she made the move to nonprofit, first to a charter school network, then to Edible Schoolyard NYC, an organization that integrates hands-on gardening and cooking lessons for children at partner public schools in the city. Call it seed-to-table education, if you will.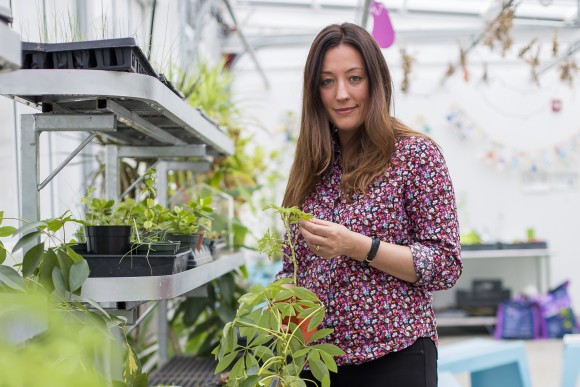 "I've always been passionate about food," Brashares said. "Through working here, my love of gardening has really blossomed and taken off, and now I have a garden at my home in New Jersey. I've always loved cooking, and now I'm a pretty crazy gardener as well."
I sat down with Brashares in the Edible Schoolyard greenhouse at P.S./M.S. 7 in East Harlem—a little green haven in the middle of a gray urban jungle—to find out what makes the children tick, and what makes her a crazy gardener.
The Epoch Times: You're a crazy gardener? How so?
Kate Brashares: The thing that is so amazing about gardening is, you can't just do it and then leave it. It requires permanent care. It's sort of an ongoing thing and you're always learning. I did a Master Gardener program. I am by no means an expert. I am not even on the path to being an expert, but I really enjoy being a gardener. 
The Epoch Times: What's one thing about your garden that gives you great joy, and another that gives you great grief?
Ms. Brashares: This is such an amazing time of year because things are just starting to come up. I find it so magical every spring when things start to grow. It's just incredible. At the moment, I have a peach tree in my garden, and it's just starting to blossom. It has the most gorgeous pink buds.
The thing that's giving me grief at the moment … I live in Montclair, New Jersey, and the back garden is completely fenced, but in the front, we have deer come through. I have tulips planted in the bed in the front and [the deer] are surgically, precisely just eating the tulips, munching the tulips down to the ground. … I should know by now not to plant tulips.
The Epoch Times: What do you find evokes joy and wonder for the children at the schools where Edible Schoolyard works?
Ms. Brashares: I think there is still that magic … in planting something from seed and seeing it grow into something you can eat, or something you can smell, or something you can taste—it's incredible. For the kids, I think it is really special and magical.
One of the other things we see is that when you taste something that's been grown in the garden, it just tastes different, and it's cool to see kids try new things. Same thing in our cooking classes; kids will try things that they've never had before. Seeing the pride, the joy, the teamwork in making something together—for the kids, it's a pretty special experience.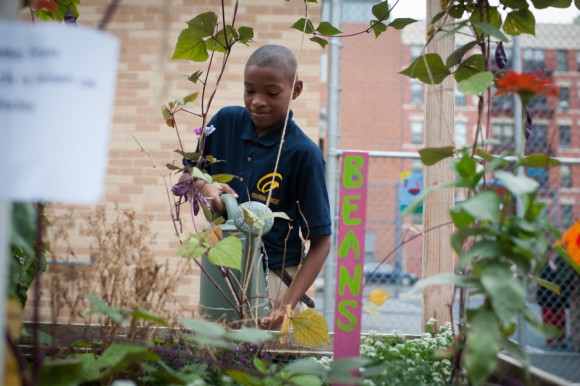 The Epoch Times: What plants are a hit with the children?
Ms. Brashares: One thing the kids love is asparagus, which is one of the first things that grows. The way it grows is cool because the stems poke up through the soil. We've used it in a pesto pasta dish, or in a salad, sautéed or not cooked. We have chickens at our Brooklyn school so they do egg dishes. We have amazing strawberries, which we use in a "plant parts" salad in the summer. It has seeds, leaves, stems, and roots of [different] plants, so that's really fun.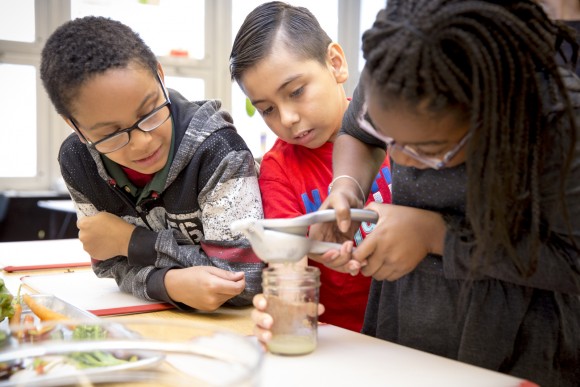 The Epoch Times: Are there more polarizing vegetables or plants?
Ms. Brashares: One of the things we find is that if kids grow it themselves, they will try it. Some of the kids' favorite things are bitter. A big favorite at our school in Brooklyn is a herb [pronounced the British way] called lemon sorrel, which is very tart, and kids love it. I'm thinking sour candy. That's always a big hit.
They're amazing, brave tasters. We have something like a 99 percent tasting rate, so almost all the kids try everything. And even if they don't like it, they will try it.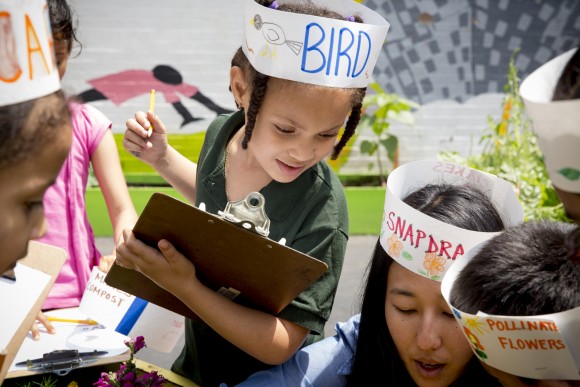 We've seen changes in the way kids are eating; they eat more salad, more vegetables. Beyond that, there are a lot of socio-emotional impacts based on the way we're doing this type of education—it's hands-on, it's a lot of teamwork, there's a lot of communication, there's a lot of pride.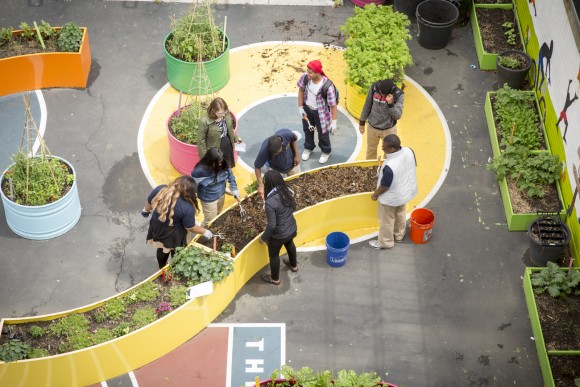 The Epoch Times: What kinds of dishes do the children make?
Ms. Brashares: We do a different recipe every month typically. Seasonal as much as possible, local things that we've grown there. It's a bit more challenging in the winter, so we work with storage crops. We might do soups. We did a harvest soup, sancocho, a Dominican recipe. At the moment, they're making Three Sisters empanadas—Three Sisters is a Native American companion planting system we do in the garden—with corn, beans, and squash. We will sometimes do egg recipes, and whole-grain pizzas. At the end, they sit and eat the food they prepared together.
The Epoch Times: What are you looking forward to at your Spring Benefit on April 24?
Ms. Brashares: It's a really amazing event. We have 20 or so chefs, curated by David Chang. Each chef cooks for about two tables, for 20 people. It's a sit-down dinner. … It's like a fun dinner party, it's not like a corporate event. And we do a live auction of priceless culinary experiences. We have things like a dinner with Michael Solomonov in the Bon Appétit test kitchen. April Bloomfield is doing something for us.
We have a super cool item, where we're getting a bunch of restaurants that are really hard to get reservations for, called Skip the Line. It allows you to get a reservation at restaurants that don't take reservations. We're working on a few other secret items.
Interview has been edited for clarity and brevity