Motorists in Billings, Montana, were in for a surprise when they got pulled over by the police this past week.
Rather than hand out tickets for minor traffic violations, the Billings Police Department handed out 20-pound frozen turkeys.
The police department received the turkeys as a donation.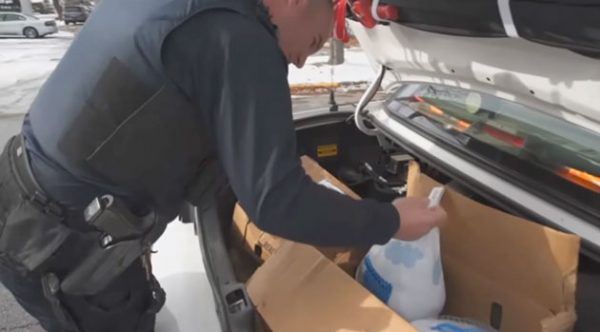 Steve Gountanis, a local businessman, donated 20 turkeys to the police department and asked that the officers distribute the turkeys before the holidays.
Officer Andrew Sanders was tasked with handing out the turkeys to unsuspecting drivers. He went about his patrol as he normally would, pulling over people with traffic violations. For those who had a minor traffic violation, he collected their license and registration, and as long as they didn't have any outstanding warrants he handed them a turkey instead of a ticket.
Officer Sanders handed out the frozen turkeys to unsuspecting drivers.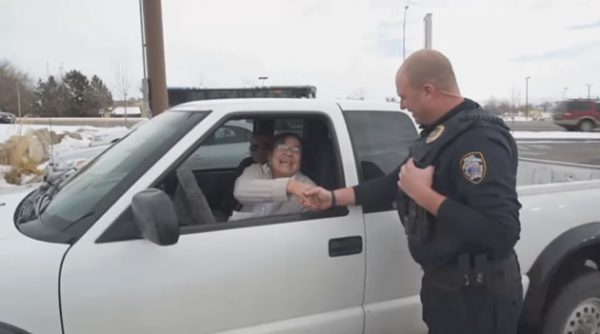 "You don't get to see the amount of traffic stops that we make, or the DUIs that we stop from hitting people, or the drugs that we take off the streets," Sanders said. "So to have that tangible thing you're able to see and know that you're making a difference, even if it is just a turkey, in someone's life is kind of nice."
Each time Officer Sanders gave a motorist a turkey instead of a ticket, they were completely caught off guard.
"Oh, you guys! Thank you," one driver said.
The Billings Police Department only received 20 turkeys, so if you find yourself in Billings, Montana, with a broken taillight, don't expect a turkey, you'll probably receive a good ol' fashioned ticket.