After the recent attack in the Tube in London, 52-year-old Teo Catino, the owner of an Italian restaurant, was forced to leave his home.
In a crisis where there are so many unknowns, the urge to help others is a natural response felt by many. It's not always easy knowing how to help, but fortunately Catino found a way to do what he could.
Catino handed out pizzas to emergency workers from his restaurant Il Pagliaccio.

After being evacuated, Catino set up a booth near the bottom of Parsons Green. He handed out water bottles and about 200 free pizzas and to firefighters, NHA staff, and police officers.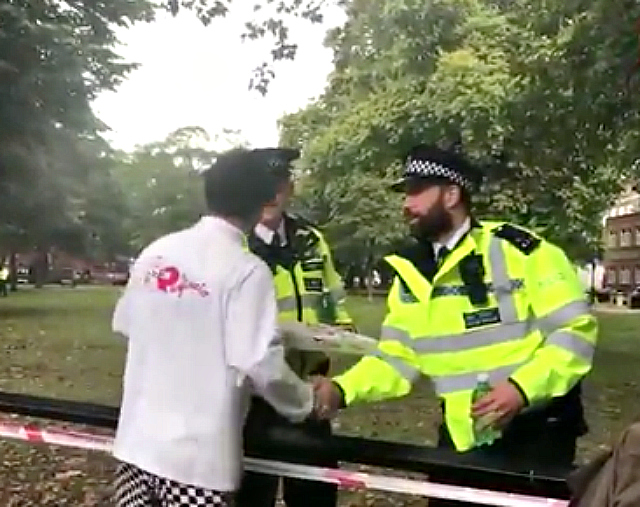 It didn't take long for Catino to realize just how lucky his family was. He knew that at that given time, both his daughter and his wife would have normally been riding the Tube at the time the incident took place.
"My wife and daughter should have been on the Tube this morning going to school," Castino said in an interview with Metro. "Luckily they are on the bus coming back from France today so they are safe, but my sons are both a little shaken."
Catino's efforts to help did not go unappreciated. One of Teo's helpers headed out to deliver the pizzas on his skateboard as other volunteers chipped in as well. It helped lift the morale of emergency rescuers who were tirelessly working to secure and investigate the scene since early that morning.
'This is perfect," said one nurse who was working at the site. "We have a team here who have been here since 8 am and we won't leave until about 8 pm."
Source: Italian restaurant hands 200 free pizzas to emergency workers in Parsons Green from Metro and Pizzeria owner offers free pizza at Parsons Green station by EenaduIndia English on YouTube.