When police officers in Milwaukee recently came across a toddler living in extreme poverty, they couldn't help but feel compassion for the little boy and his mother. And while they only had the toddler in their care for a short time, how they comforted him will warm your heart.
Activity at an abandoned house caused a concerned neighbor to call the police.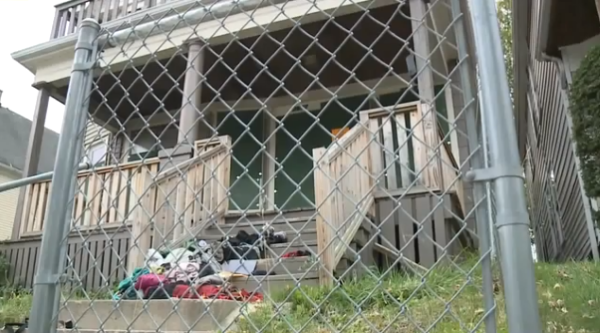 Officers Vin Paolo and Dan Resnick were called to an abandoned house after a neighbor noticed a young woman and her son were squatting in the dilapidated property.
Of course, squatting is illegal, but the real concern was that the home had no running water. Nor did it have any electricity or gas. Which meant no heating.
Temperatures in Milwaukee these days are around 38–40 degrees Fahrenheit (about 4 degrees Celsius), which, as you can imagine, meant that the house was freezing. Out of humanitarian concern, the neighbor felt compelled to do something: he called social services.
When the police arrived and investigated further, they were shocked at what they found.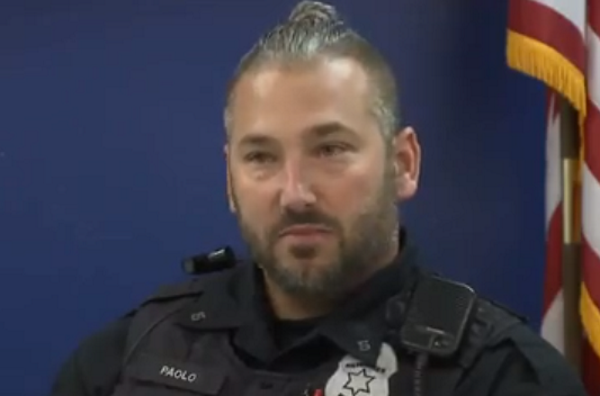 The officers knocked on the door to the house, which was eventually opened by the young, pregnant woman who the neighbor had seen. She immediately admitted to squatting in the house and explained that she had fallen on hard times and become homeless.
"The house was very, very cold," Paolo told WISN12. "Broken upstairs windows, draft through the house, clothes and garbage and beds amongst the house."
But that was not the worst part. In a makeshift bedroom was a mattress covered in a pile of sheets. At first, that's all the officers thought it was. But when Resnick removed some of the sheets, he realized there was someone under them.
It was a 2-year-old boy, fast asleep. And he was wearing three jackets to try to keep out the biting cold.
"The hardest part of this job is dealing with seeing kids victimized," Resnick told WISN12.
The two officers got to work quickly. While Resnick stayed with the woman in the house, Paolo brought the child into the warmth of the squad car.
The child was very hungry, but the only food in the house was a bag of chips. But, hungry as he was, the boy could not eat them on his own—the three jackets he was wearing made it too difficult for him to get his hand in the bag. So, officer Paolo had to feed him with his own hands.
However, it was not enough for the hungry boy. So, they organized to get the child a meal of chicken nuggets and French fries.
"Oh, he was really hungry. He scarfed it down," Paolo said according to WISN12.
"It hurts my heart to see children like this. It's unfortunate, but we see this quite often," Paolo said according to Fox6 News.
Social services took care of the mother, while the child was sent to foster care.
The two were rescued, but for officer Paolo it was more than just his duty—it was personal.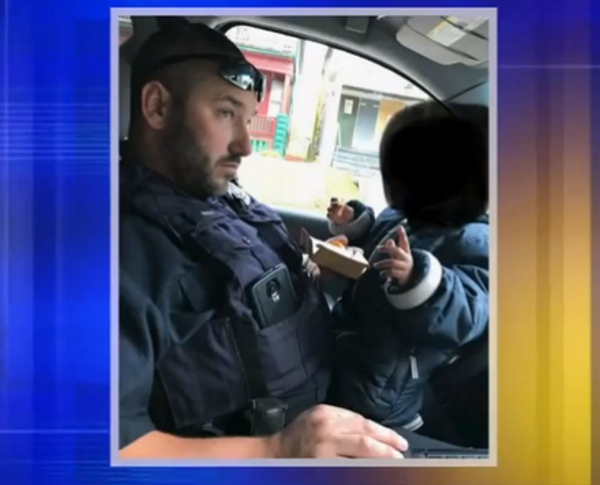 While the child was sat on Paolo's lap in the car, and he entertained the boy to keep his mind off what was happening, Resnick snapped a photo of the pair and sent it to Paulo's wife.
It was meant to be a light-hearted joke about Paolo finding another child to adopt—Paolo and his wife have already adopted five foster children.
"Coworkers often joke with me as if I'm going to take home every child that I see," Paolo said according to WISN12. "I really wish that I could."
But the photo, which was later posted to Facebook by a friend, turned out to be a reminder that police officers are dads too, with the same gentleness and love for children.
"We don't want recognition. It's just what we do because we're dads, we're people," Paolo said. "We don't do it just because we're police officers and it's our job."